Not one to rest on their laurels, Native Union—the tech accessory brand creating considered solutions for the modern lifestyle—continue to launch products that are not simply 'good to look at', but rather refined pieces that enhance functionality for the user.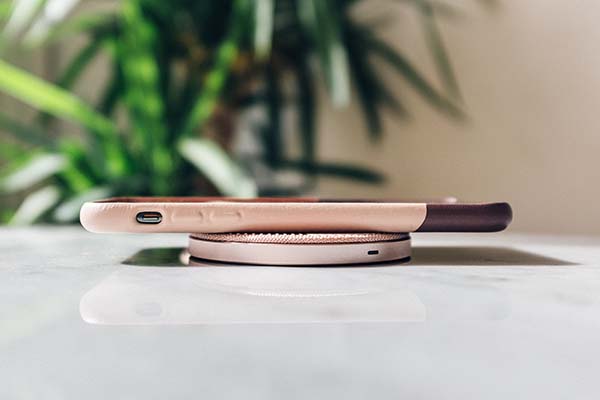 With charging solutions to cables and cases in their arsenal, Native Union have collaborated with big names including British designer Tom Dixon (who designed a one-of-a-kind artisanal charging series) and continue to elevate the everyday by staying ahead of the curve, ensuring our tech world is as stylish as it can be. Their Clic Marquetry iPhone case, handcrafted in an Italian leather that develops a beautiful, rich patina whilst protecting your phone, is perhaps the best example of the brand enhancing something you carry on your being all day, everyday, whilst quietly increasing its functionality. Or, rather, dropability.
The Drop Wireless Charger—their first answer to wireless charging—is decked out with a silicon tread pattern which not only keeps your device in place, but also offers temperature control for optimum charging speed. Available in Slate, Rose and Indigo, this product not only performs well, but looks mighty good in the home or office; the ultra-thin aircraft grade aluminium base and chic design offering a truly premium feel. Optimised for iPhones 8 and later, a 6.5-foot USB-A to USB-C Cable accompanies the wireless charger.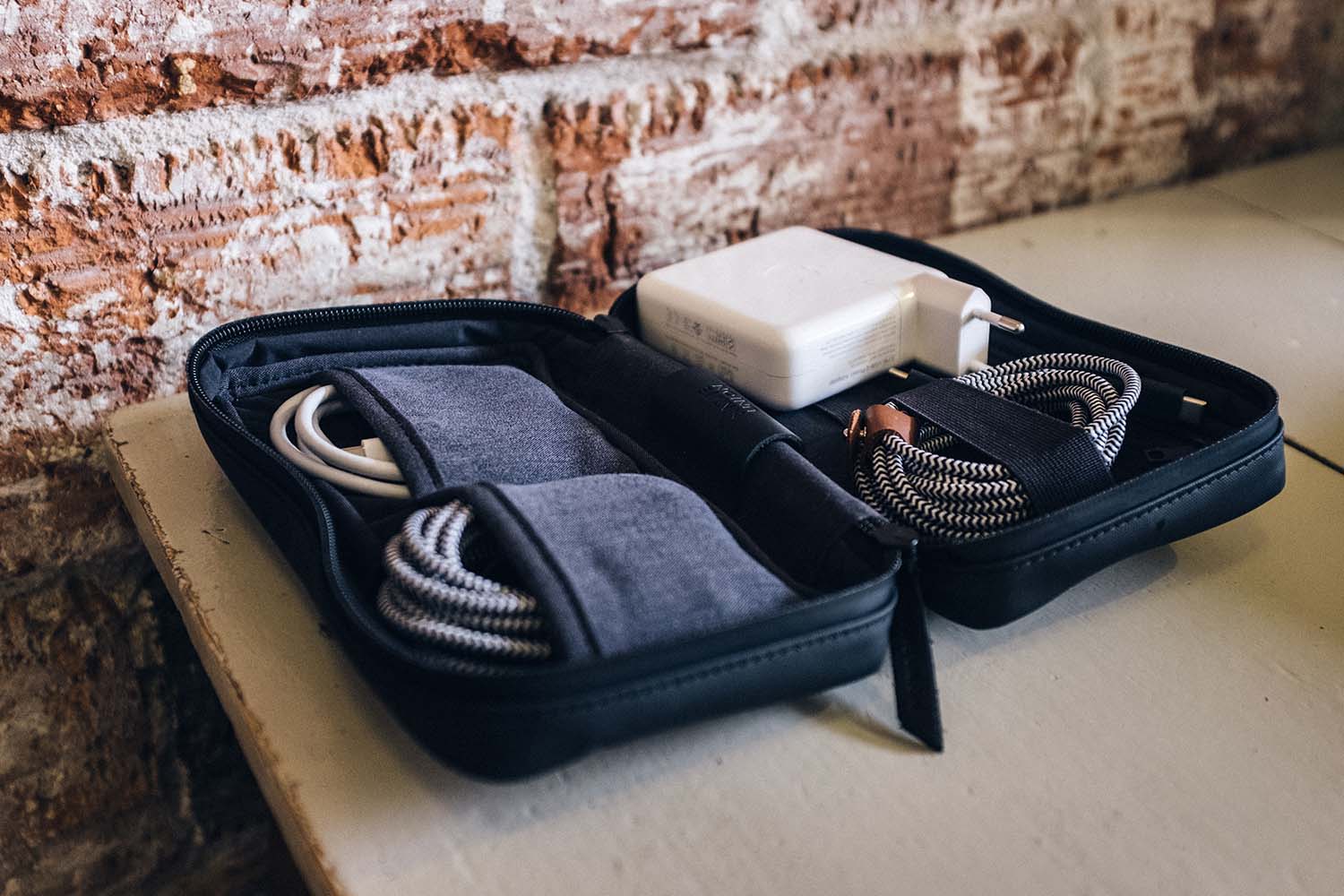 And the Stow Organiser is another example of added functionality that looks great. A premium accessory ideal for those on-the-go, this organiser protects the tech bits and bobs you might otherwise carelessly sling into your bag. With multiple loops, pockets, and a quick-access pocket for essentials, the small case ensures you can access your charger, cables, ear pods and more at lightening speed; knowing they won't become tangled or damaged in transit. With Stow, say goodbye to basic, flimsy pouches. Your accessories will thank you for it.
Speaking of cables—and this Hong Kong-founded brand have designed a few—we're currently big fans of the four-foot Belt Cable, a durable, smart and neat solution that makes tangled cables a thing of the past. Connecting USB-C to USB-C, USB-A to Lightning, USB-C to Lightning, and USB-A to USB-C, the Belt Cable helps almost every kind of tech user to stay organised in everyday life; carrying a cable more of a necessity than afterthought in current times. Available in a selection of styles, our Zebra print lends a classic design aesthetic to the cable, which is finished off with a genuine leather strap that keeps it all bound together.
Fusing simplicity and practicability with style and sophistication, Native Union's latest offerings are as inspired as ever. From charging to organising, design fans should look no further.