Monocle editors have compiled a list of their top 100 hotels, which they present in the gestalten-published The MONOCLE Guide to Hotels, Inns and Hideaways. A travelogue for excursionists, hoteliers and entrepreneurs alike, the tome is cited as "a must-have guide for the globally minded"; complete with honest reviews collated through years of writing about and staying in the planet's finest lodgings.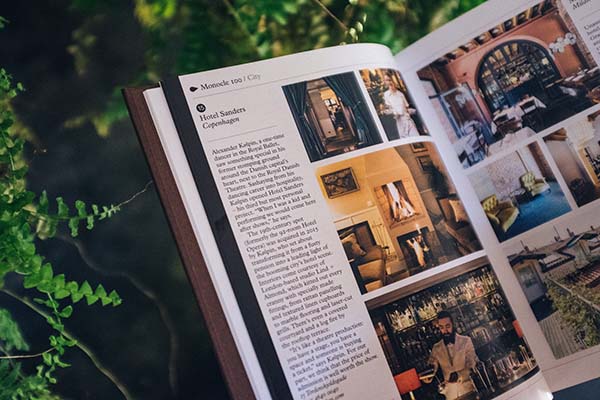 Road-testing everything from small inns and motels to boutique design hotels and the grand dames, MONOCLE's weighty guidebook focusses on a diverse range of spots that do the simple things right, places that understand the true value of thoughtful hospitality; all put together with the effortless aesthetic one would expect from the discerning brand.
Including plenty of hotels We Heart has first-hand experience with—think London's The Pilgrm; Marktgasse Hotel, Zürich; The Ned; Casa Bonay; Miami Beach EDITION; Sydney's The Old Clare Hotel; the handsome Villa Terminus in Bergen; Jackalope, Mornington Peninsula; Bali's The Slow; The Hoxton, Paris; and Soho House Barcelona—the 304-page hardback comes complete with dazzling photography, fervent essays, honest observations, and insights into what owning and running a perfect establishment involves.
Featuring stitched binding and a ribbon bookmark, The MONOCLE Guide to Hotels, Inns and Hideaways is as considered as the list of establishments it has compiled, and provides a singular insight into stays with substance and trade secrets. A worthy addition to the bookshelves of wayfaring bon vivants the world over.