Hotel, members club, and all-round extravagant London hotspot, The Ned has been causing quite the furore since its 2017 opening. With 250 guest rooms, more restaurants than you can shake a fork at, spa and grooming options, and the elusive Ned's Club membership, the attraction is apparent.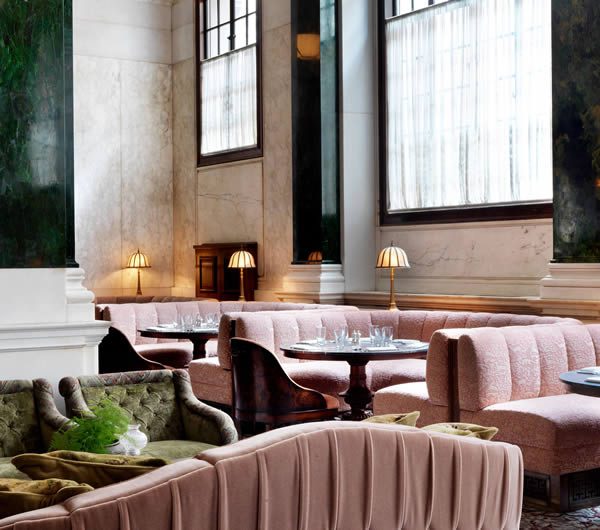 A collaborative affair between Soho House founder Nick Jones and the Sydell Group (the hoteliers behind slick U.S. brands like NoMad, LINE, and Freehand), The Ned is a Grade I-listed, former Midland Bank designed by Sir Edwin Lutyens in 1924—now home to a monumental lifestyle Mecca after an extensive refurbishment that safeguarded the preservation of the building's floors and ceilings; incorporating them into an updated design that features inimitable details such as an impressive 92 green African verdite columns.
Rooms—furnished with a mix of vintage and customised pieces—bring back the glory days of the 1920s and '30s. Designed with comfort and intimacy in mind, guests can enjoy linen-velvet blackout blinds, luxurious linens, and a never-ending supply of Cowshed goodies. From the 17—19 square metre Crash Pads to spacious suites with four-poster beds, the eclectic mix of classic glamour is fused with contemporary design pieces; each and everyone category a joy to discover.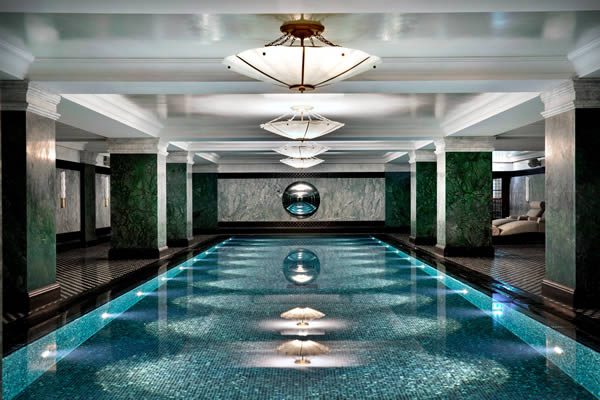 The bank's storied old vault—inspired the design of Fort Knox; a star of the 1964 Bond film Goldfinger; and still home to over 3,800 stainless steel safety deposit boxes—is now home to the Vault Room, a decadent lounge bar with elegant cocktails located two floors below ground. The property's other food and beverage options include Cecconi's; British brasserie, Millie's Lounge; Zobler's Delicatessen, a New York-style Jewish deli serving up smoked fish, herring and Reuben sandwiches; and Malibu Kitchen, an eatery that combines cutting edge Californian nutritional trends with Mediterranean ingredients. There are, in total, eight restaurants—each occupying a uniquely styled corner of the 3,000 square metre former banking hall; an epicurean riot that provides a glamorous update on the food hall trend.
Membership (by application), provides a wealth of perks across the bedrooms, restaurants, and spa and grooming—and also offers access to Ned's Club Upstairs, a social space with rooftop pool and terraces overlooking the London Skyline and beyond. With retractable roof and heaters, it's an enviable hideaway that revels in the extravagance of its City of London locale. Swish.