Injecting her design sensibilities into Paris, Bordeaux, Lyon, Marseille, and Los Angeles, Mama decided it was time to put roots down elsewhere; somewhere beautiful with a pounding pulse. Dreaming of golden beaches, rolling hills, and caipirinhas, she hot footed it over to South America — where Mama Shelter Rio de Janeiro, has become an intoxicating reality.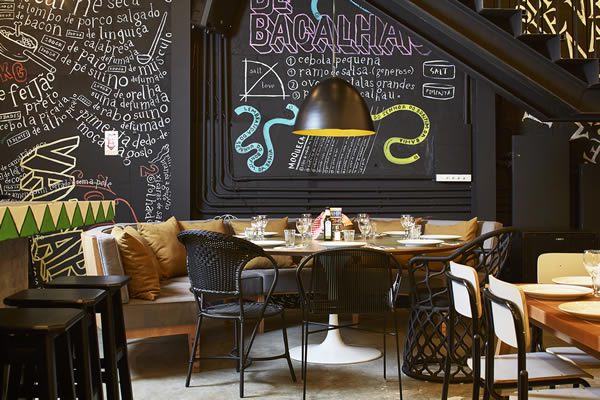 The latest in the expanding line of stylish design hotels, located in the evocative Santa Teresa district, has been designed by Jalil Amor — and features bright pops of colour that are familiar in this neighbourhood popular with artists and musicians. Perched above the city, the hotel terraces afford some staggering views of the city, sea and nearby museums and parks.
The rooms — all 55 — take care of all your digital needs and home comforts, and are surprisingly spacious with whopping king size beds. Placing more emphasis on the design of its rooms, than is typical in these sorts of hotels, Mama Rio's boudoirs are a fine place to relax after a day in this most hectic of cities, or a night on the tiles (cobbled stones at least); equally fine to escape to, if hanging around in the many animated communal spaces isn't your thing.
Mama (Serge Trigano, of the family who co-founded Club Med, and his two sons) knows how to take care of its guests, this Rio offering is an oasis, an open home, a place to laugh, work, debate; a place to eat a good home-cooked meal, enjoy a strong drink and a place to make memories. Mama loves you kids, and Mama is a'waitin'.