A former Diamond Exchange has been given a new lease of life; style icon and artist, Maarten Spruyt, given a free rein in the curation of Capital C, a creative hub with offices, event spaces, pop-up art galleries, co-working spaces and a newly opened restaurant called Capital Kitchen.
A space for all kinds of creative minds and disciplines, Capital C is where the creative industry come together to work, meet and celebrate; Spruyt providing a dramatic backdrop for inspiration and magic to take place.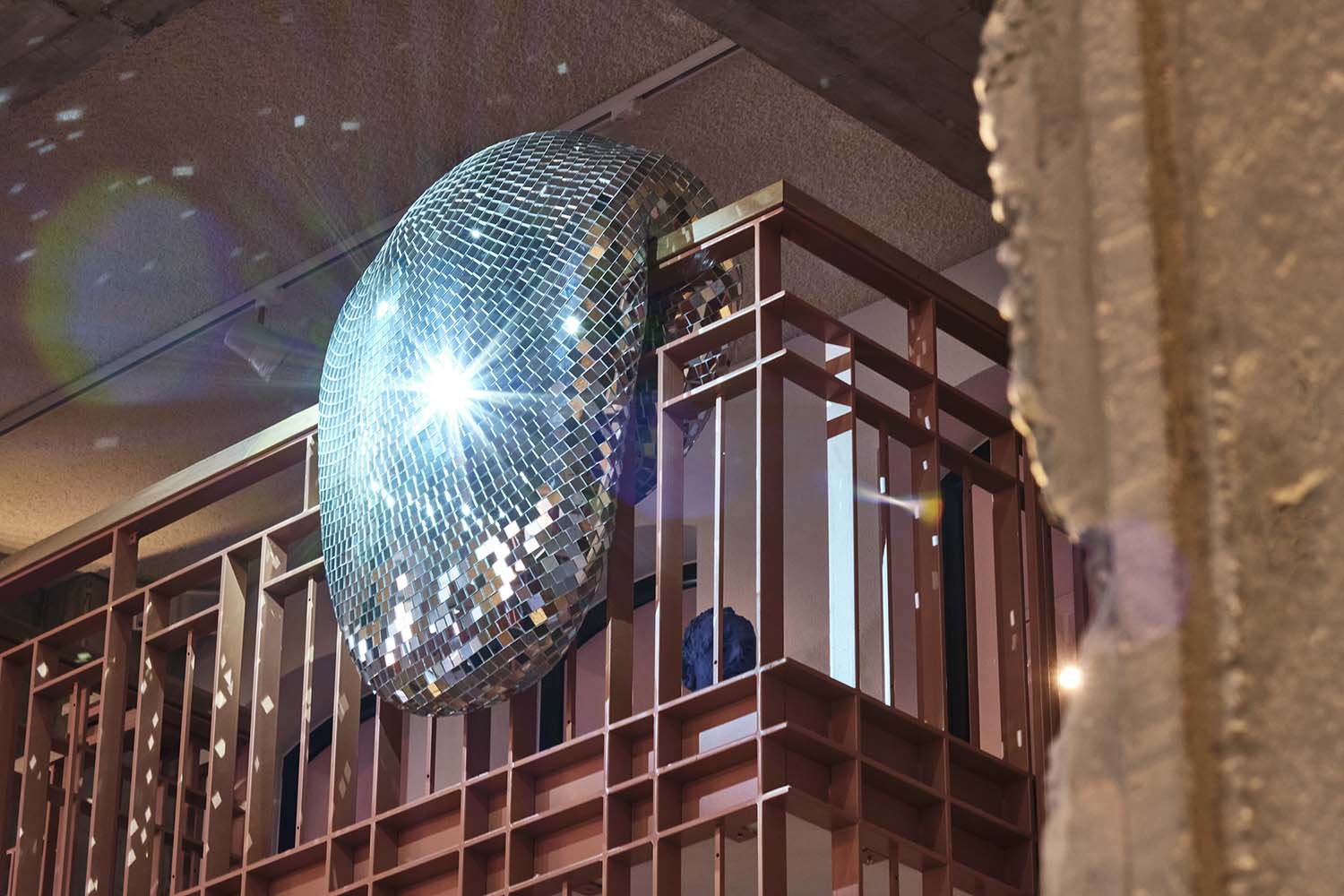 Bringing renowned fellow creatives on board for this unique project, art, design and architecture are integrated throughout, from Joep van Lieshout's sculpture entitled The Creature, a deconstructed human skeleton symbolising exposure of the inner self; Bas van Tol's salmon pink staircase; and Spruyt's furniture which takes the 'inner self' theme to the extreme with highly magnified tabletops featuring images of human organs, such as the oesophagus, pancreas, liver and genitals.
Dutch-American design collective, Rotganzen, have created one of their famous melted disco balls above the balustrade on the mezzanine, whilst next to it, Juul Kraijer's human form sculpture sprouts a series of branches.
With space reserved for as much art as possible (a difficult task due to the limited wall space available), Maarten went back to principles using concrete pillars for base notes, white walls to reflect the light; Bas van Tol's pink staircase acting as a true centrepiece; and eye-catching stainless steel in the open-plan kitchen. Artists were each assigned a space in the building to further bring this concept to life.
The hippest space we've seen in a long time, Capital Kitchen is open daily for breakfast, lunch and dinner, converting into a club every Friday night. With local ingredients, Dutch wines and cool vibes, this is an absolute must for all culture vultures living in or visiting the incredible Dutch capital.
@capitalkitchen020
@maartenspruyt