At the helm of London's emergent craft beer movement back in 2010 with now-closed Mason & Taylor — and still riding high on the success of Five Points Brewing Company — Ed Mason has revived his Mason &- moniker, alongside Rachel Jones of revered street food stall Capish?; the duo having set roots at Canalside in Hackney Wick, with a new addition to the Here East creative hub.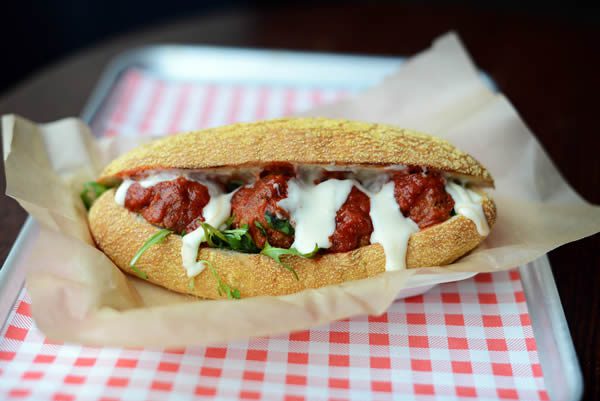 Serious about becoming London's first port of call for craft beer, Mason & Company feature an ever-changing selection of 20 draught taps, along with bottled and canned brews that showcase independently-owned breweries, and will host regular events like food and beer pairings and Meet The Brewer sessions.
It's the first permanent home for Capish?, so expect some of their finest Italian-American offerings: the signature Meatball Hero, and 45-day dry aged steak, along with new dishes created especially for Mason & Company like Sicilian chickpea fritters, Italo fries topped with 6-hour short rib ragu and cheese curds, and fried chicken.
Fleet Architects have put together a light, refined environment with large glass windows and outdoor seating to enjoy the canalside location. Timber furniture and flooring wraps the entire bar, narrowboat livery patterns are disguised within the seat panels (revealed after dark when the lights are switched on), and playfully misused 'off-the-peg' materials come together for an all-round convivial vibe that counters the frequent seriousness artisan beer spots can suffer from.