As anyone who has been driven around a race course in an incredibly fast car will attest to: it can, and often does, involve what Sir Alex Ferguson coined as "squeaky bum time". For those who enjoy the thrill of being behind the wheel, the helplessness that accompanies a lack of personal control is palpable. But it is fun. That is the point of it all, is it not? Fun.
Yet, as the driver races towards the next bend … that lack of control is impossible to stifle — I urge you not to press your foot firmly down on an imaginary break pedal. But your driver is experienced; a professional; this is his job. You are safe in their hands.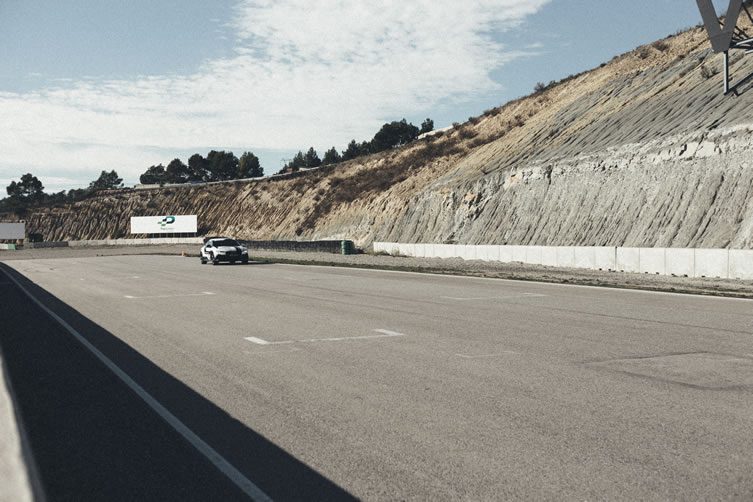 What if there was no driver?
Then you would surely die. Of couse, I like life on the edge, but I'm not stupid. I have a driver; his name is Robby. He is an Audi RS7.
Let us get some background here, though. Living under a rock or not, you'll have some exposure to the driverless technology phenomenon — even if it's that taxi in Total Recall. You'll have heard mutterings about an Apple car; Elon Musk's Tesla have recently laid down their plans. You'll have seen Google's purposely cute, self-driving bubble. In fact, the search engine giant have been actively testing automated cars for years, along with the big manufacturers but, staggeringly, the history of experimenting with autonomous vehicles goes back nearly 100 years. It shouldn't come as much of a surprise, planes have been practically flying themselves for donkey's years — and self-sufficient automobiles have been a reality since the 1980s.
There has been a seismic gear shift on this journey in recent years, though … the 2010s have given us a future that is tangible. Now is the time.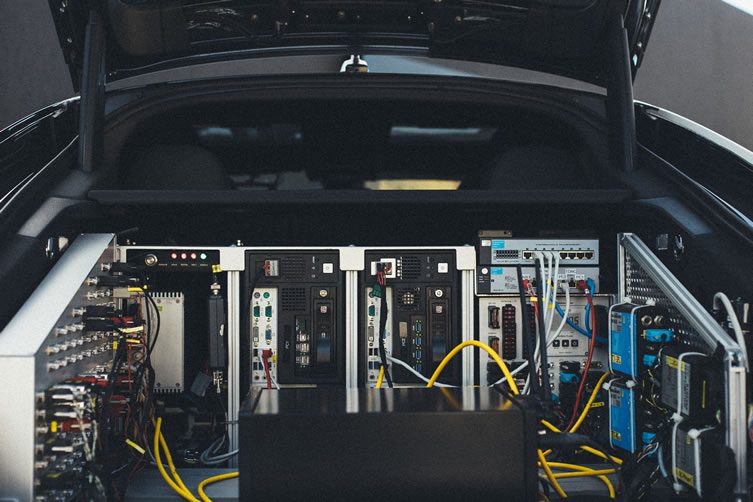 There isn't a car manufacturer who hasn't added 'autonomous' to their vocabulary, but few are as actively indulging the notion as Audi: an A7 called Jack drove a scoop of journalists the 900 km from Silicon Valley to Las Vegas early last year, before clocking 130 km/h on autobahns back home. And even before all that, an RS7 christened Bobby had spun itself around Germany's Hockenheimring circuit at 240 km/h. That was October 2014, and this was late-November 2015. Bobby is now Robby, having shed 400 kg, and Robby is my driver. We are on the Parcmotor race track, Castellolí, in the shadow of Catalunya's famous Muntanya Montserrat, 60 km outside the capital.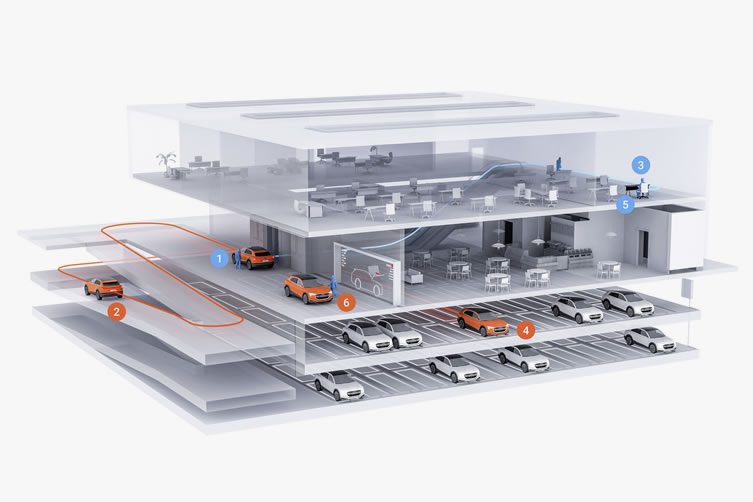 The Germans are in town for Barcelona's Smart City Expo World Congress, where chairman Rupert Stadler is outlining the manufacturer's vision for the future — which includes plans for 'intelligent parking space management' at Assembly Row; a major new mixed-use complex being constructed in Somerville, a neighbouring city of Boston. Dr. Miklos Kiss [Head of Predevelopment, Driver Assistance Systems at AUDI AG] describes a piloted parking fleet for Assembly Row residents, capable of saving space between 60%—80%. Leave your car at the front door, it'll do the rest — 'highly exact driving manoeuvres and superior driving strategies of piloted cars' a death knell for plonkers taking up two spaces; more importantly millions of dollars saved in precious real estate. And who doesn't want to see your very own KITT rolling along to pick you up at your front door?
Don't forget: now is the time … we're led to believe that that 60% efficiency could be achieved by 2030. Which, sorry folks, is now closer than the Millennium. 'Traffic Jam Pilot' is a thing, too, Thomas Müller [Head of Development of Braking, Steering and Driver Assistance Systems] talks us through a very real piloted system that could see you Tweeting, or Tindering, or whatever it is that you do, from traffic jams as soon as five years from now.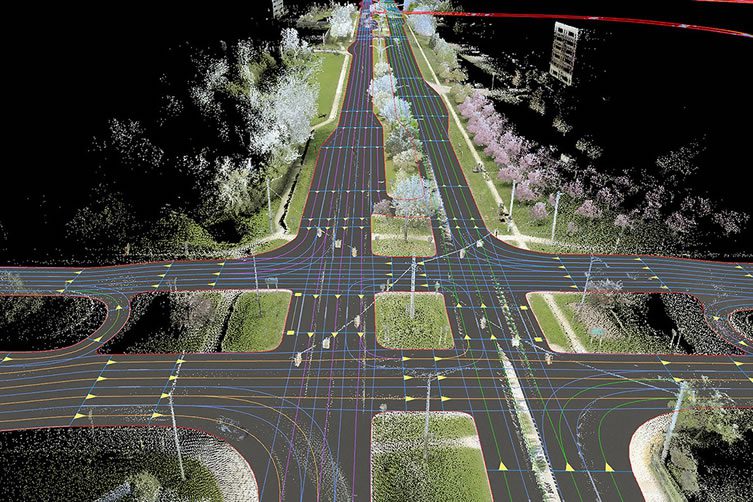 The technology? Very real, very now: a multitude of sensors (GPS; radar; ultrasound; laserscanner; 3D camera … ), big clever computers to process all that information at light-speed, and physical actuators that control the beast. What about that crash, half a mile ahead; that snow storm, 15 minutes down the road? Audi AG, BMW Group and Daimler AG recent €2.8 billion acquisition of Nokia's digital mapping business HERE hints at that answer. We're talking maps that are beyond GPS; 'big data' providing a realtime digital version the world at large. HERE's maps currently draw data from over 80,000 sources, billions of probe points daily — add to that on-board data from millions of vehicles; data from mobile devices; social media … it's head-scratching stuff.
And here I am; in the passenger seat of an Audi RS7, scratching my head, as we — Robby and I — hurtle towards a mountain face at 200 km/h. Closer. Closer. Robby turns. Robby turns with precision, and he turns again. And again, twisting through the Parcmotor track. The piloted driving concept knows exactly the point at which its wheels will loose their grip, and reacts with precision. Nothing but bags and bags of technology, and years and years of work is driving me incredibly quickly around a race track in the Catalan countryside. Squeaky bum time.
The ride is rapidly over, and clocks in just a few short seconds longer than a professional racing driver achieve in a road-specced RS7. The boundaries of what a car can do of its own accord are not just stretched, but shattered. The point? Where would the Wright bothers have been without folk in ancient and medieval times chucking themselves off towers and flapping their arms? Expectations remain just that if they are not surpassed, and who was ever impressed by expectations?
And there it is: hurtling around a race track, driverless. The beginning.