ZEITGUISED is a collective of international artists and designers working in the fields of sculpture, architecture, fashion and film. Almost impossible to categorise, the Berlin-based studio was founded by German architect Henrik Mauler and American sculpture and fashion designer Jamie Raap in 2001.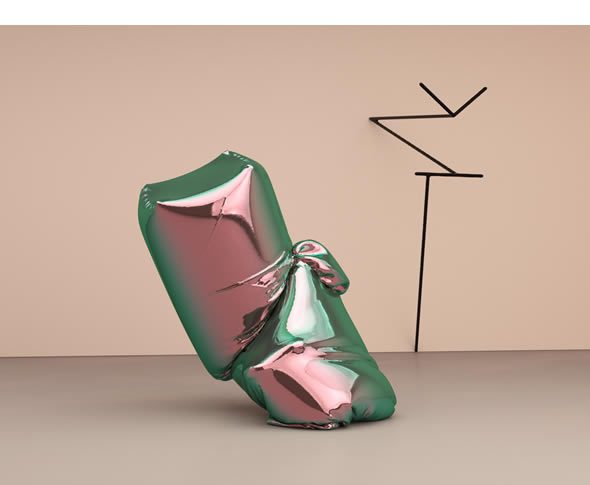 Distinctive in their execution, the award-winning studio have their pick of high-profile clients: COMME des GARÇONS, Mercedes Benz, and Nike, to name just three. On the outside their projects create a rhythmic, fluid aesthetic; but in reality are created using technology and synthetic non-physical matter … often from coded algorithms. So, when you believe you are seeing silk-like materials, or liquid, natural substances, you're in fact witnessing pioneering motion graphics accentuated with sound or other stimulus.
Actual masterful realities are presented in a fascinatingly surreal way that is almost hypnotic. Intrigue and trickery of a brave kind, there is a statement being played out; a festival of creativity and, regardless of the client or project, the execution is rarely predetermined — often intentionally compromised. You won't hear much about the team behind ZEITGUISED, preferring to remain anonymous and as a singular unit — I managed to steal a few minutes from Henrik Mauler's busy schedule to find out more about what it is that has made the studio infinitely interesting, and hugely respected over the last fifteen years …
Who is ZEITGUISED?
We are hiding behind the studio name, and we come from different artistic backgrounds: art, sculpture, fashion, architecture, graphic design, animation, and film.
Your project geist.xyz has blown our collective minds. Can you tell us more about how it was created, were the fabrics real?
We did not use physical fabrics, everything you see in geist.xyz is 0% organic; everything is synthetic. That is the key point of the film: an entirely synthetic approach to designing fabrics, put also on display in a handmade, yet completely artificial manner. Of course there is the usual ZEITGUISED poetic approach to choreography of unnatural movements.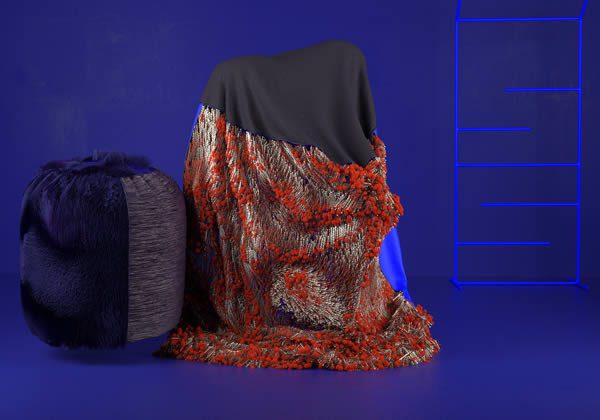 What is your favourite commercial and non-commercial project, and what makes them so? Is it freedom, budget, or the people you work with?
We don't distinguish between commercial and non-commercial projects any more. We get paid for our artwork, therefore our projects always have both artistic and market value in varying degrees. We rather distinguish between two different modes we work in: as ZEITGUISED we work with brands and individuals that come to us for our style and conceptual approach. They trust us and pay for an outcome that is not premeditated. They pay for an exploration of the unknown, that way they make sure we work to our full potential, and they get an exciting result. You have to book a slot for this bespoke artwork with us, as we cannot take on several projects of that sort at the same time. This is the most satisfying way to work for both sides.
With our new outfit, f°am studios, we cover the classic production route: we are contacted by clients with a finished brief, a proper budget, and an appropriate schedule and deadline … we'll then get to work producing almost any wishes that suit the parameters.
Fluidity and movement are an integral part of what you do, why is that? Does that relate to some of the sound artists your work with?
Synthetic poetry and lyrical systems are at the core of what drives our work. It is fair to say that often the music or soundscapes are the origin or pivot of our pieces. We work closely with our musicians and sound designers, and the soundscape contributes at least half of what makes the films what they are.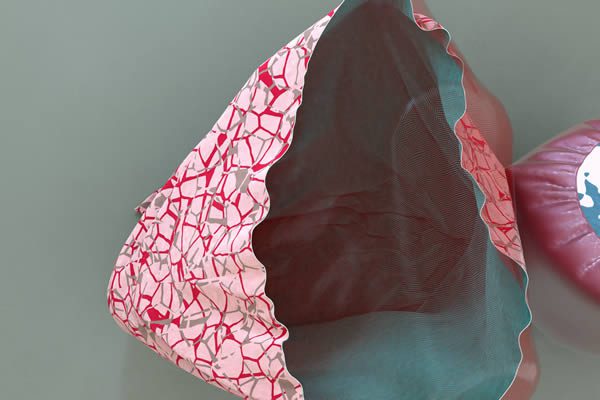 The COMME des GARÇONS/Rei Kawakubo COMME DES ORGANISMES motion triptych has an otherworldly, almost oceanic feel to it. Where did the inspiration and motivation come from?
Clients who wanted to have an independent film accompanying their editorial about Rei Kawakubo's SS2014 runway show approached us. We did a bit of a friendly takeover by trying to imagine the conceptual approach behind the finished costumes, some sort of creative reverse-engineering. We wanted to bring those concepts alive as if they would have to end up as passively worn garments on a runway, but rather become synthetic organisms, existing independently and behaving autonomously.
Who in the creative world is capturing your attention right now?
Everyone we follow on Instagram.
Tell us about Berlin: three loves, and three not so loves …
Loves: Summer, green, laissez-faire.
Not so: winter, grey, laissez-faire.