A grand eighteenth century house that sits proud overlooking the Nieuwe Keizersgracht canal is now home to Wittenberg, a sincerely dapper aparthotel bringing design sensibilities to the green and serene Plantage district of Amsterdam.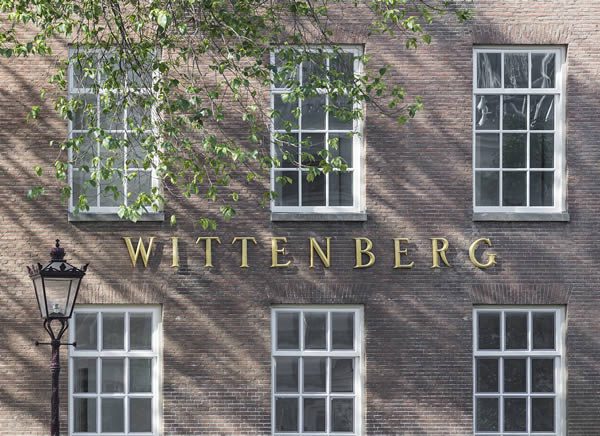 Housing 115 fully-equipped apartments that embrace the building's timeless authentic features and abundant history—whilst incorporating striking yet traditional Dutch interiors—Wittenberg is quite the home from home; an elegant and minimalistic space that fills every nook and cranny with accessories and amenities to make your stay as homely as possible.
Taking the service of a boutique hotel and bringing it together with the convenience and ease of residential living, Wittenberg—the first location in Europe by SACO Apartments, who continue a foray into design-led aparthotels that has included London's Leman Locke and Edinburgh's Eden Locke—is available for stays of a week or more, allowing guests to fully immerse themselves in all Amsterdam has to offer; whether that is the aparthotel's dreamy immediate surroundings, all cobbled courtyards and landscaped gardens, or the city's inimitable cultural offerings and on-point food and drink scene.
Dating back to 1772, Wittenberg's design-conscious revival is a sympathetic update to a storied residence that exudes its own distinctive personality. Visitors in search of something different—an easy going, homely retreat to help settle you into the routine of local living—need not look further.
@the_wittenberg
@sacoapartments