Nautical heritage meets lakeside nature at new hideaway De Durgerdam, an 11-room, three-suite hotel situated by the IJmeer lake that occupies a 17th century building typical of those found in the villages in this maritime part of the Netherlands.
Just four miles east of Amsterdam, the coastal village is home to just over 500 inhabitants and was once a haven for the sailors arriving from afar. Comprising traditional wood-cladded houses and facing the lake and three harbours, this is a place of tranquility where modernity and the old world come together in total harmony. All buildings in the village are heritage structures and bear historical significance, De Durgerdam itself previously functioning as an inn and a popular haunt for fishermen in the 17th century; before visitors including Prince Henrik, the husband of Queen Whilelmina, began to frequent the town known in the 19th century as Prins de Paard.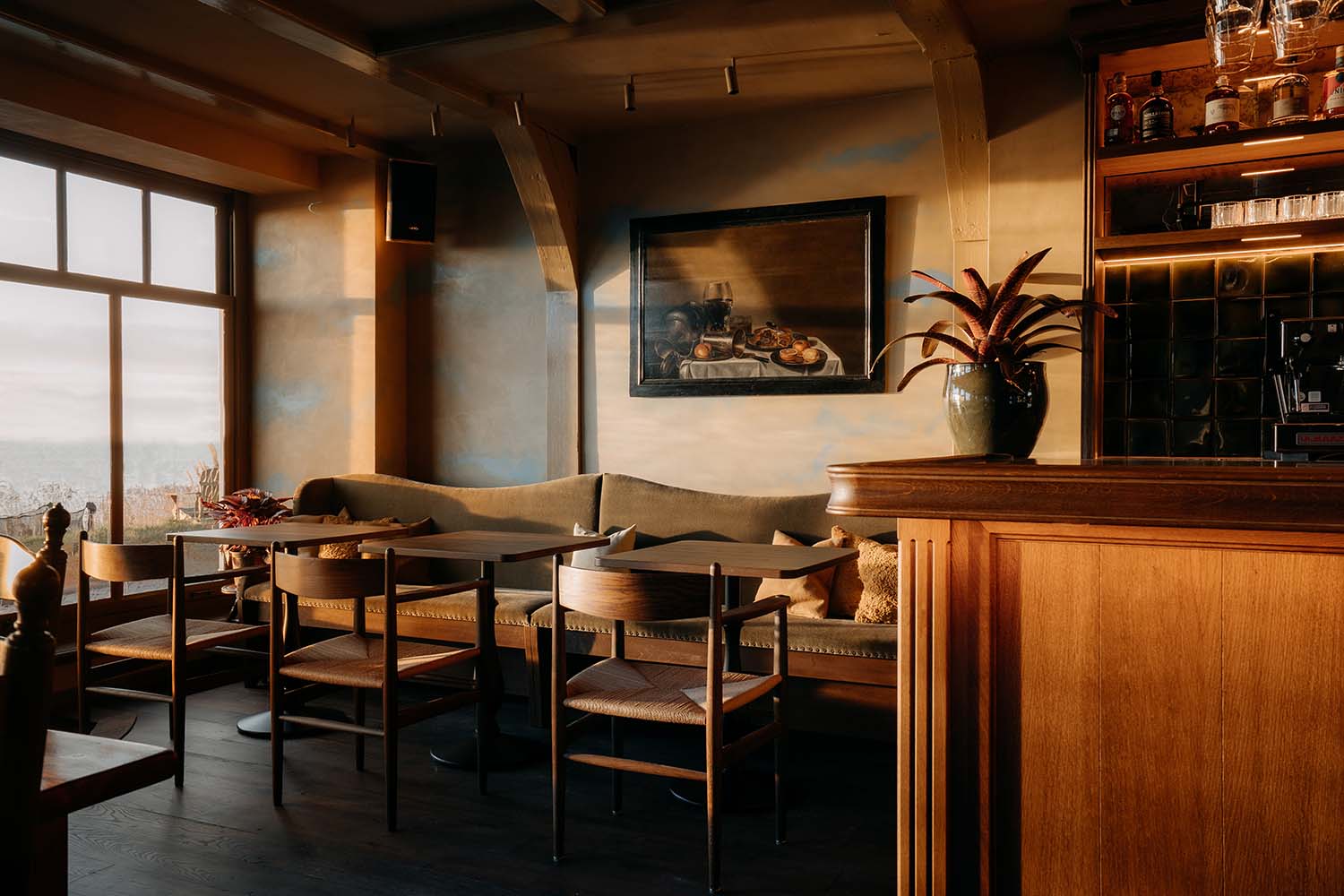 Today, De Durgerdam marks a new chapter for this heritage building, continuing its legacy as a place where people come to stay and eat; the property comprised of a main house facing the IJmeer lake, and restaurant De Mark.
Interiors come courtesy of Amsterdam-based design studio Buro Belén, who incorporated references from the history of the building (the architecture typical of the villages north of Amsterdam and the surrounding natural landscape) to create a comforting place that is contemporary yet with a strong sense of place. The bedrooms and suites are tranquil spaces with comfort and sustainability at the forefront of the choices for furniture, layout of the rooms and the materials used.
Guestrooms are styled in two different colour palettes according to their compass direction — north, south, or east — in order to optimise the natural light. King size Hypnos beds with sleep kits, artisan nibbles and liquor, and Zenology toiletries make for an exquisite and deeply relaxing stay.
Complementing the accommodation, restaurant De Mark is situated on the ground floor of the building and spans 42 seats. Focusing on fresh, high-quality and seasonal ingredients sourced locally and accompanied by an exceptional selection of wines, the restaurant was conceived in collaboration with Richard van Oostenbrugge and Thomas Groot, the chefs behind both Amsterdam's lauded two Michelin-star Restaurant 212 and one Michelin-star De Juwelier.
A design lover's dream that brings together modern luxury with rich history and embraces tranquility so close to the country's capital, De Durgerdam is the perfect city getaway.
@dedurgerdam
@restaurantdemark
@burobelen