When Arne Jacobsen's SAS Hotel opened in 1960, it was the Danish capital's first skyscraper and the world's first design hotel. Step inside the hotel commissioned by the airline Scandinavian Airlines System and return to a golden age of jet travel, freshly reincarnated by Space Copenhagen.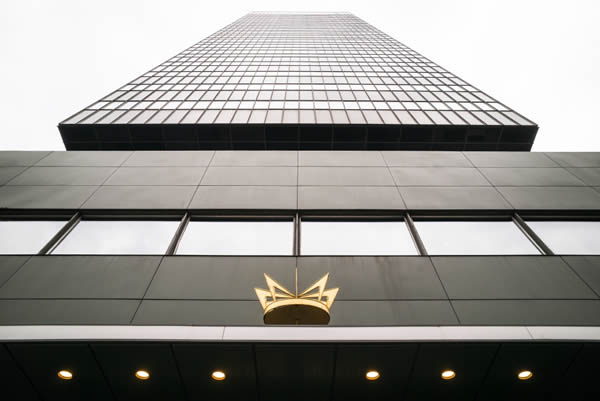 From its functionalist exterior, it's a 22-story high-rise chain hotel. But the Radisson Collection Royal Hotel (formerly the Radisson Blu Royal) is a Danish Modern exemplar and what the Germans term a Gesamtkunstwerk—a work of art in totality. As part of Jacobsen's creative process, the architect, nature lover and forward-thinking designer styled everything from the cutlery, to icons-to-be, the Drop, Egg and Swan chairs. Suite 606 preserves the look and feel of Jacobsen's original scheme precisely, and design aficionados who make their pilgrimage here just to see this room often shed tears as they enter this design-hotel time capsule.
This spring the hotel opened its doors to five new design-led suites with unique furniture, lamps and accessories and works of art created specifically for each room by Republic of Fritz Hansen. The brand founded in Denmark in 1872 is behind a furniture collection of some of the world's best-loved classics, and the designers which the rooms are a tribute to include Cecilie Manz, Poul Kjærholm and Arne Jacobsen.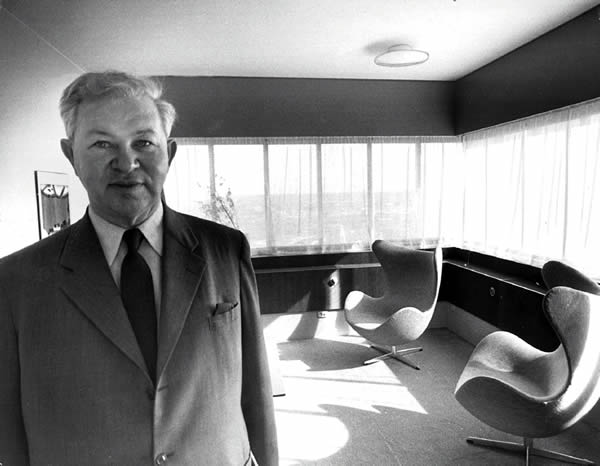 "With the Signature Suites, we want to give design lovers a total experience in a very personal and unique universe which cannot be seen anywhere else," says Christian Andresen, head of design. "Our design team carefully selected all the qualities, colours, furniture and accessories and where we did not have it available at hand, we drew and built it from scratch. You can experience a hand-sewn tray in leather and the first ever Swan chair upholstered in velvet—to name a few examples."
Charles Eames said that the role of the designer is to be a good, thoughtful host, anticipating the needs of their guests—and for a design-focussed hotel to work, it should do just that. Better still, it's a cultural mediator and master at evoking an atmosphere that is a joy to spend time in. Luxury as a label has been diluted and redefined; today's aesthetes appreciate originality without gimmicks, craftsmanship and a consideration for detail, rather than five-star frills or flashy, fancy facilities—and no one demonstrated perfectionism better than Arne Jacobsen.
@radissoncollection
@radissonhotels