The team behind Michelin-starred Tamarind of Mayfair opened Tamarind Kitchen in Soho, London, this April; offering diners a touch of elegance a soon as you walk through its doors — expect to be transported off a busy London street to somewhere thousands of miles away.
Russell Sage Studio was responsible for the dimly lit, lavishly dark setting; adorned in sculpted wood, sumptuous fabrics and sensual lighting. Responsible for other restaurants in the capital — like Dishoom, The Grain Store and City Social — Tamarind Kitchen has its own distinctive identity — luxurious interiors that are in no way snooty, authentic with a seductive hint of theatrical.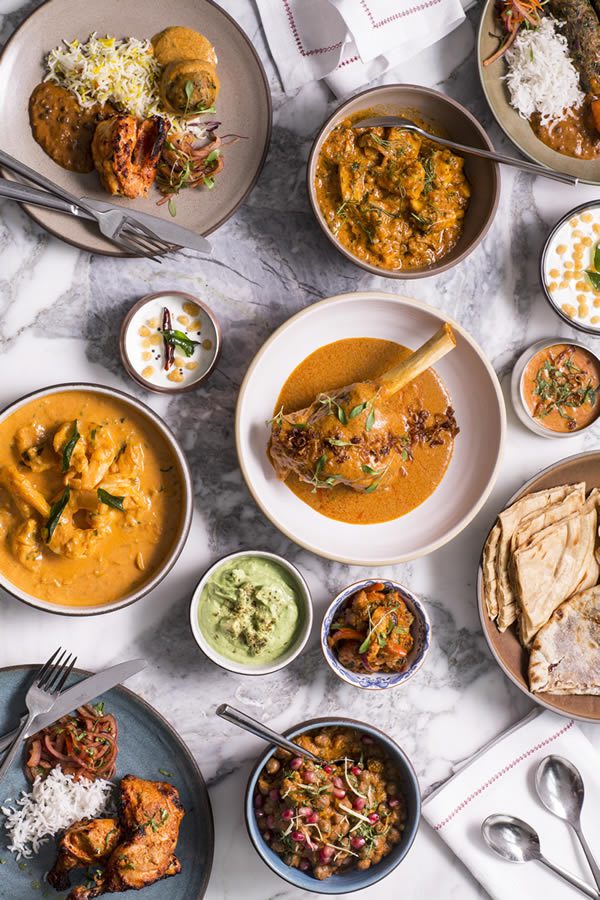 Tables upstairs offer more of an atmosphere, and it's a hive of chatter and laughter up there, but don't be put off by the basement where the cocktail bar lives; below deck has a more subdued vibe perfect for a date, or a little respite. Modern beat-driven Indian music permeates the space, while multiple décor details and shadows occupy your mind while you await your cocktails.
Start with the passion fruit and chilli vodka martini, for me it really is the right place to begin this culinary journey. The sweet but peppery drink is astonishingly well-balanced, with fresh passion fruit chutney that leaves a delicate heat.
The menu here is clever and unfussy, with something for meat, fish and vegetable lovers. Two dishes stood out as absolute delights: the starter size trio of fish kebab, cooked in a traditional Tandoor oven was a big hit (how the salmon melted in the mouth and felt light and refined and nicely fatty without drying out I'll never know), and the Malabar prawns, too, were expertly prepared and utterly delicious. Their coconut, green chilli, fenugreek and shallot sauce was velvety and glossy in appearance and texture, with delicate heat and sweet flavours complimenting the tiger prawns. The refinement of these two dishes speak volumes of everything Tamarind Kitchen is about. The delicacy of complex flavours is hugely evident, something not oft said about South Indian cuisines.
With less than a month into opening, a few minor tweaks to service and menu are inevitable. We were certainly impressed with the concept and dishes — Tamarin Kitchen, however, isn't the place for a speedy bite; a quiet coup in this fast-paced time. Leisurely escapism and exploratory dining, this stylish addition to the Soho scene is a real one to watch.