India's Tamil region is the reference point for this new casual Soho eatery and, with a number of major successes under its wings (Bubbledogs; BAO; Lyle's), JKS Restaurants look like putting the South Indian and Sri Lankan culture firmly in the minds of London diners.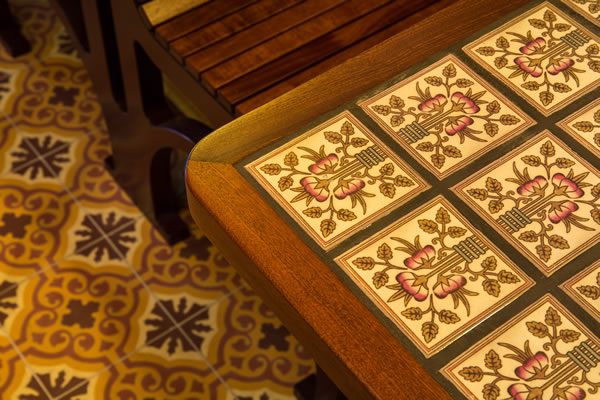 Designed by fledgling agency Article Design Studio (founded just this June by designer Katy Manolescue), Hoppers is informed by Indian drinking dens known as toddy shops, and it certainly looks the part; Tamil pulp fiction magazines, Raksha masks, rattan weaving, wood panelling — it's all very un-Soho 2015.
The grub is just as authentic — dosas (crisp fermented lentil and rice crepes), hoppers (bowl-shaped fermented rice and coconut milk pancakes) and kothu (Sri Lankan street dish; finely chopped roti cooked with vegetables, meat or seafood) all capable of dispatching your soul to the romanticism of southern India. With its wooden-slatted seats, gaudy tiling and mouth-watering menu … Hoppers' immersive Tamil-influenced environment brings a sense of fun to Frith Street, and we're on board for its eclectic ride.
@HoppersLondon
@A_DesignStudio