A hotel (well, AirBnb apartment), design showroom, and shop — all rolled up into one imaginative little space; Micro-Luxe is a refined urban den located in Melbourne's happening Fitzroy neighbourhood.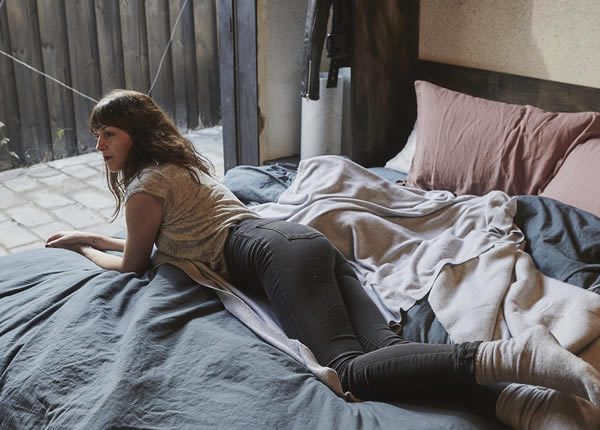 'What's in a name?' For designers Studio Edwards it describes how they worked wonders with the space they were given: Micro, in that it was a little on the small side, Luxe for the attention to detail that was put into every nook and cranny.
'The aim was to create a series of implied spaces and dynamic objects within the overall volume of the apartment — combining materiality and beautiful objects without hiding the existing rawness of the building. Bringing the space to life and allowing guests to change the ambience as they wish. Bare materials are treated as precious items & preserved for their beauty and memory of the site.' — Ben Edwards.
What separates Micro-Luxe from any other staggeringly beautiful, architect-designed rental property is its cross-concept second life; acting as an ever-evolving design gallery, all you see and sleep among is available to buy, either via an online store or during your stay (at a discount). Le Corbusier leather sofa; Flavio De Carvalho armchair; Bang & Olufsen tech; high-design towelling … this is a step above buying a scented candle from the minibar.