Revered the world over for flamboyant boulevards and ornate architecture, it will never be first off the tongue when one is prompted to name a city with a distinctive legacy of brutalist architecture. Paris, though, certainly has it's own colourful urban history.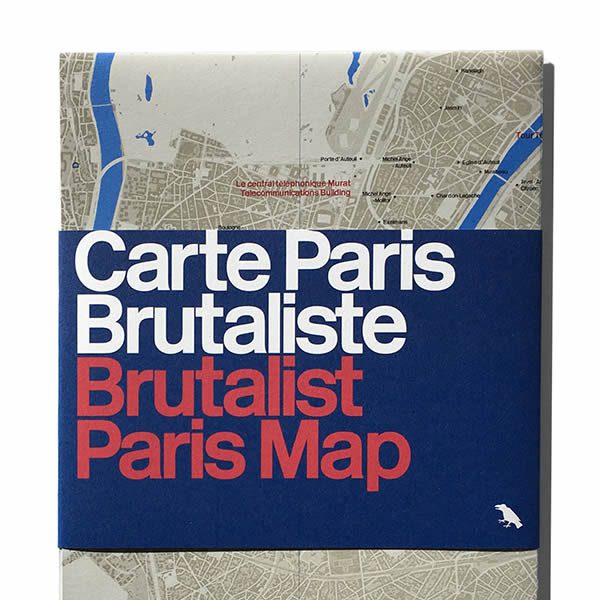 Architects like Jacques Kalisz, Jean Renaudie, Renée Gailhoustet, Gérard Grandval and Michel Folliasson designed brutalist offices, mass-housing university campus buildings and towers in the second half of the twentieth century, giving the city of lights its own distinct form; a form not exclusive to one singular aesthetic or use of materials.
Paris's brutalism is mostly found beyond the Périphérique; as shown in the new Brutalist Pa​ris Map by Blue Crow Media, edited by The Bartlett's Robin Wilson. Alongside photography from Nigel Green of Photolanguage, the architectural map specialists have listed over 40 leading examples of the style. Of course, the works of world-renowned names like Le Corbusier, Oscar Niemeyer, and Marcel Breuer are covered, but there are some fine works by lesser-known architects here too; the French capital churning out a number of surprising delights.
As Blue Crow have already achieved in excellent maps of cities like London, Washington, and Berlin, Readers can dive into many of Paris's boldest and exciting post-war buildings, readers are treated to a new path to tread; a singular route for experiencing areas not usually associated with tourist itineraries — a chance to uncover, as they describe them, 'some genuinely radical urban environments.'
The sixth in a series of 20th century architectural maps, Brutalist Pa​ris Map is available now from Blue Crow priced £8.