Blue Crow Media have released its second map dedicated to Brutalist architecture. Diverting attention across the pond to the U.S. capital, Washington, D.C., the guide features 40 well and lesser known structures and architectural gems; from the government-owned Robert C. Weaver Federal Building to the Gordon Bunshaft-designed Hirshhorn Museum and Sculpture Garden, and the city's airport, Dulles International.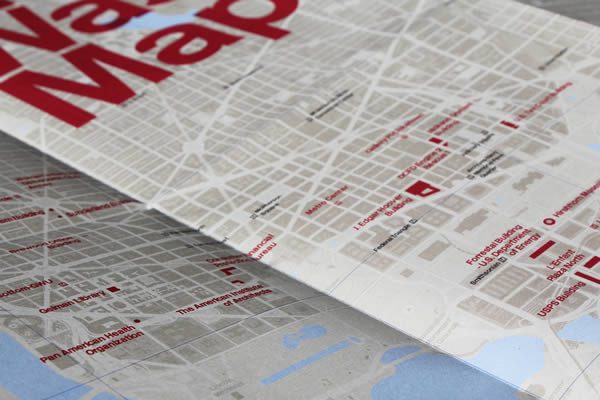 Presented as a two sided map with an introduction to Brutalism on one side and a city guide with architectural details and photos for each building on the other, it's been created in collaboration with Architect Magazine's Deane Madsen as a way of affirming the value of the buildings and to inspire further consideration of Brutalist architecture today — Deane commenting: 'as more and more examples of classic Brutalism face demolition by neglect, we hope that putting these examples of D.C.'s Brutalist architecture on the map will foster public appreciation that ensures their longevity.'
The Brutalist Washingto​n Map is hot on the heels of the hugely-successful Brutalist London Map; with plans to release a Boston Map in 2017, We Heart are gleefully looking forward to Blue Crow's eventual mapping of world's Brutalist gems … excellent work once again.