A third map by Blue Crow Media has been published, this time celebrating Moscow's avant-­garde constructivist architecture of the 1920s and '30s; an artistic movement arising from the 1917 Russian Revolution.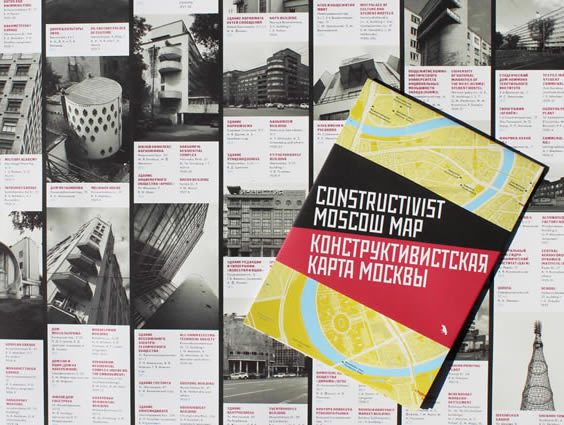 The ​Constructivist Mosco​w Map — a fascinating collaboration with Natalia Melikova of The Constructivist Project and Nikolai Vassiliev of DOCOMOMO Russia (part of an international committee for documentation and conservation of buildings, sites and neighbourhoods of the modern movement) — features over 50 incredible examples of weird and wonderful constructivist architecture, highlighted in both English and Russian.
Discover the finest and most gleefully obscure buildings, towers, pavilions, factories, and communal housing projects from celebrated architects and engineers like Melnikov, Ginzburg, Shukhov, and the Vesnins; along with information on location, years built, and imposing black and white imagery taken by Melikova.
Hoping to inspire further consideration of Moscow's avant-­garde architecture — one of the most intense and creative art and architecture movements of the 20th century — the double-sided map is priced at £8 and available to buy online via Blue Crow's website; and follows the successful releases of the Brutalist London Map and ​Art Deco London Map.
@bluecrowmedia
@AvantGardeArch