When thinking of Art Deco buildings, one might think of the hotels, restaurants, and shops, on Miami's South Beach — you know, those ones with all the distinctive characteristics: elements in groups of three, round porthole windows, eyebrows, all-over symmetry, neon lighting, and terrazzo flooring.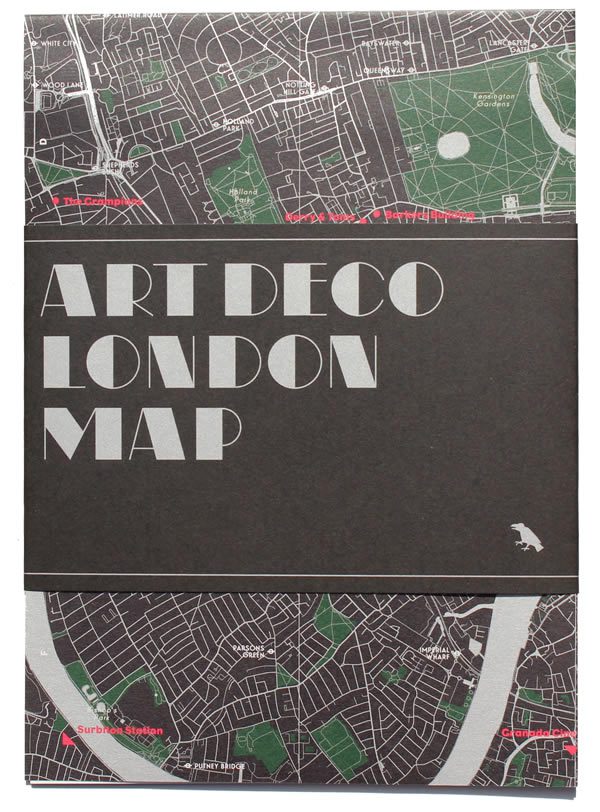 The city's Art Deco District — with more than 800 architecturally-protected buildings from the 1930s and '40s — is the largest concentration of Art Deco architecture in the world. So one may not be so quick to drawn an association with London; until now.
The new Art Deco Map, a collaboration between Blue Crow Media and the Twentieth Century Society (who published the Brutalist London Map), references over 70 examples of Art Deco architecture in the city; from tube stations, theatres, and hotels … locations highlighted on one side, photography, short text and address details on the other.
Priced at £8, it's a small price to pay to whisk yourself off on a personal tour of London institutes dedicated to the French-born visual arts aesthetic — think the Oxo Tower; Shell Mex House; The Savoy Hotel; and Broadcasting House — in all their glory, and is available to buy through Blue Crow, or from selected independents across the capital like Foyles, Stanfords, the Tate Modern and the RIBA bookshop.