Sadly, Brutalist architecture remains undervalued among the public at large, despite a recent resurgence in design-minded circles. A new collaborative project aims to address that oversight.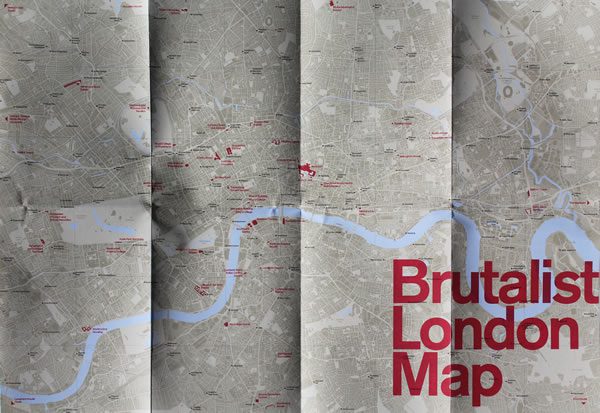 The movement that Le Corbusier built dominated the UK and beyond from the 1950s to mid-'70s, and gave London some of its most treasured buildings — all of which can be identified by the use of raw materials, repeated modular elements and commanding presence.
And it is the gifts of that movement that are celebrated in the release of the Brutalist London Map, pinpointing the locations of the Trellick Tower, Barbican, National Theatre and Southbank Centre; along with lesser known structures like Bethnal Green's Keeling House and London Zoo's Elephant and Rhinoceros Pavilion.
A collaboration between Blue Crow Media and the Twentieth Century Society, the two-sided map — that affirms the belief that these buildings of cultured concrete are design icons rather than eyesores — is priced at £8 and features detailed text and images on one side; the map itself — resplendent in concrete hues — on t'other.