Following on from the C-cup project that designer Vicky Thornton created in 2012 during the aftermath of chemotherapy for breast cancer, Funny Shaped Jugs is a range of … well … as the name suggests: oddly-shaped vessels, 36 pairs to be precise.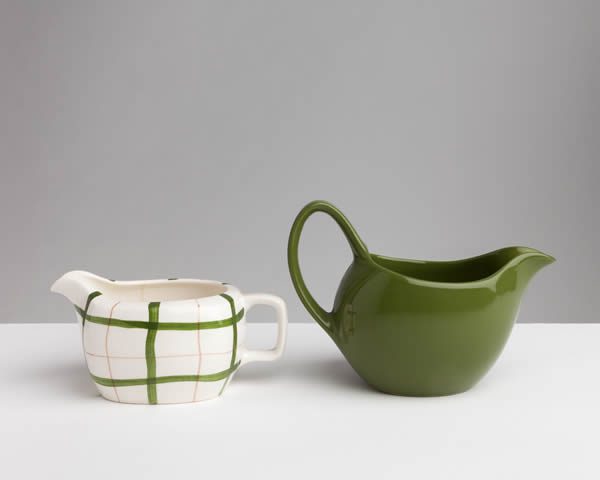 Where the original collection represented the popular bra size, with a capital C for cancer, the latest project signifies 'what you're left with after breast cancer recovery', as the architect, potter and collector says. Adding: 'having paired the jugs to complement each other in terms of shape, colour or design — the similarity yet difference reflects the inevitable but often unappreciated, a-symmetry of the post-operative world of breast cancer recovery.'
The jugs will be on sale at furniture store Coexistence; as Thornton hosts a fundraiser for Maggie's (who provide free practical, emotional and social support to people with cancer) 2 — 3 December. All proceeds from this enterprise will be donated to Maggie's Centres, the ultimate concept being 'collection and curation for cancer care'. Try getting your tongue around all those C's!
Along with Funny Shaped Jugs being available to purchase at Coexistence, donations can also be made at the door, and it goes without saying: they are very welcome.
@coexistenceltd
@MaggiesCentres