Seventeen of Scotland's most inventive makers are exhibiting everything from glass sculptures to ceramics, and furniture to textiles at London Design Fair 2017, as Scottish designers descend on the capital to showcase their wares at one of the world's leading and influential design events.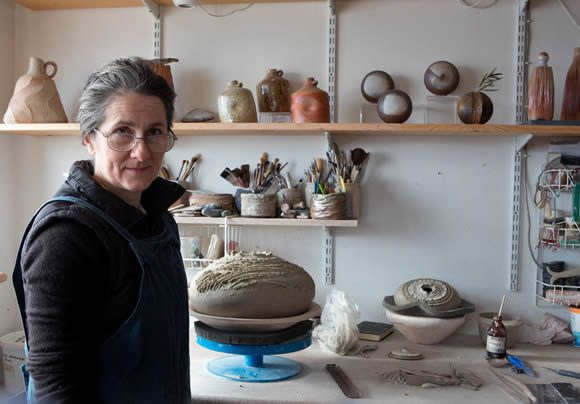 Visitors are able to discover the inventive and unorthodox glass sculptures of Shaun Fraser, Juli Bolaños-Durman and Harry Morgan, alongside stunning ceramics from Fiona Byrne-Sutton and Patricia Shone. New furniture is being debuted by Hynd and Halliday (a bold new ceramics and furniture partnership) and there's an opportunity to see new and fascinating work from Bespoke Atelier; Tom Pigeon; and Inches Carr Trust bursary winner Lynne MacLachlan.
Vibrant textiles by Heather Shields, Hilary Grant and Mariam Syed are on show, and furniture perfectionists Jonathan Pang and Namon Gaston present their latest pieces. Sculptural lighting designers Yellow Broom and Kate Colin are being joined by glass artist Carrie Fertig in presenting their unique lighting solutions.
The Scottish contingent is organised and supported by Craft Scotland and Emergents.