The Feelings Library is shining a light on mental health in the most unexpected of fashions. The outré installation——conceived and built by architecture practice CAUKIN Studio and launched in collaboration with SKIP Gallery and therapy service Self Space——is a place to read and share your feelings in specially prepared journals, and to be around other people, especially if for one reason or another your Christmas might be looking a little different than how you'd anticipated.
Two years in the making, The Feelings Library is set within a converted skip and housed inside a huge thatch covered monolith in London Spitalfields. Designed to stand out from the busy surrounding cityscape, the tall and imposing structure is intended to create a sense of discomfort so that it forces a transition from the initial approach and into the small sheltered and enclosed library space.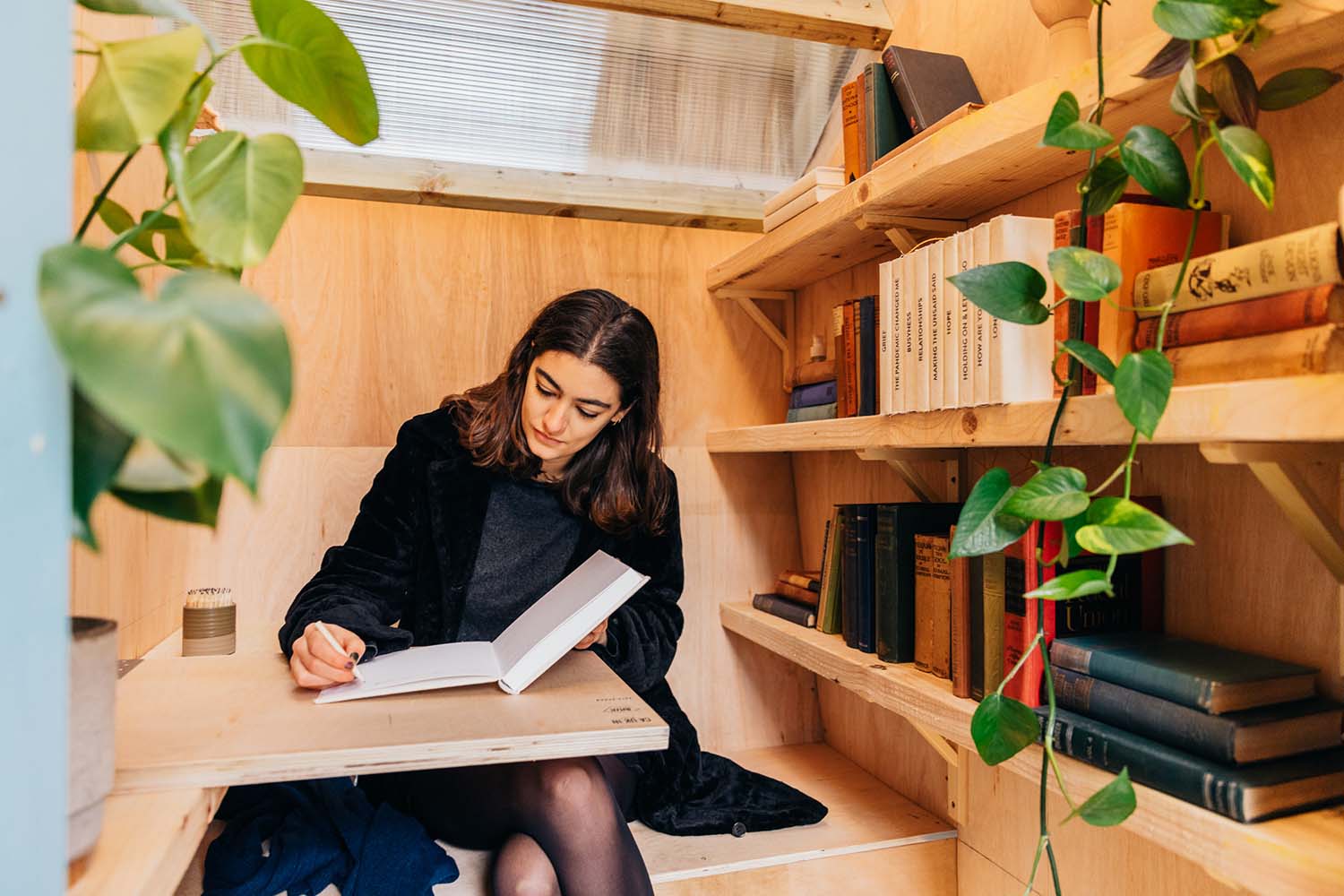 With one in four people experiencing mental health challenges in their lifetime (something that has been significantly impacted by the global pandemic) the three-week immersive pop-up reminds us to check in with our big and sometimes messy feelings, and enables us to connect with others within the creative space.
The structure was created using materials that would either be used for another purpose, or that would decompose naturally, CAUKIN Studio motivated not to design something that would be disposed of immediately after use, as is the case with a large amount of art and installations, and instead driven to use materials (predominantly timber, screws and bolts) that, once dismantled, will go to the Harris Academy school in South London where the studio will hold workshops with students and a new structure will be created.
Bringing together the individual talents of three partners, The Feelings Library can be found at Bishops Square, Spitalfields until Christmas Eve.
@skipgallery
@caukinstudio
@theselfspace