The Old Truman Brewery is home to Inspiring Portugal throughout London Design Festival — created by Lisbon-based designer Marco Sousa Santos, the London Design Fair project is showcasing a new side to Portuguese design.
The exhibition, entitled RAW, brings together a selection of individual and group-based projects that despite ranging from the rational to the experimental, share one denominator: focus on experimentation with materials, and a tendency toward design that affords the primacy of matter over the idea. An approach that reveals the beauty in unfinished work, RAW seems a natural title.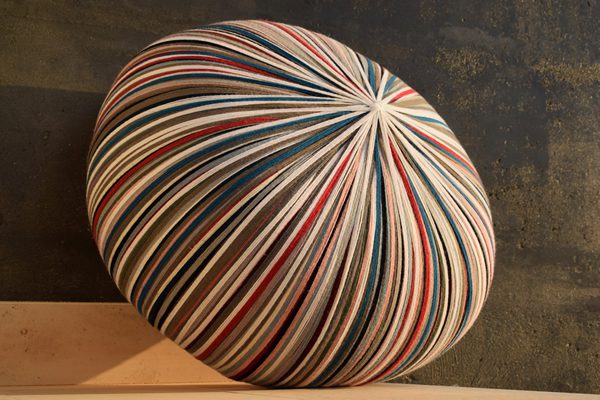 Sousa Santos told us: "Portugal has been fostering its rich and resilient manufacturing heritage, while simultaneously making use of its elementary, but experienced, Portuguese design industry. Innovative collaborations and projects have come about as a result." Inspiring Portugal: RAW is most certainly one of them.
Self-taught artisan and furniture designer João Bruno Videira will join minimalist yet fun stationery brand Mishmash; Lisbon-based high quality furniture makers, Porventura; Susana Godinho's design-led, handwoven Sugo Cork Rugs; the home furniture and accessories brand UTIL; third-generation producers of traditional and modern tableware pieces, Herdmar; Riluc, a Portuguese based furniture company conceived by Frenchman Toni Grilo; Stabörd a brand created by Nuno Rodrigues as a means of expressing his personality and love of design; AROUNDtheTREE, a young team who reinterpret Portuguese culture in unique design pieces; creator of design objects, Rui Alves; and S. Bernado with their decorative and noble handmade ceramics.
Supporting young Portuguese designers, Glass Cares is an initiative of the project Off Portugal which celebrates ten experimental glass pieces made by ten independent designers during a two-day workshop residency in Marinha Grande, where local craftsmen were on hand to assist them in making a collection of highly individual and unconventional glasswares.