Much is made of materiality, aesthetic, and final appearance in design. The end product, how it looks in the pages of a glossy magazine. Oft-overlooked — by both designers and end-users — are the very things that hold it all together. The structure, the connections, the bonds that bind each element.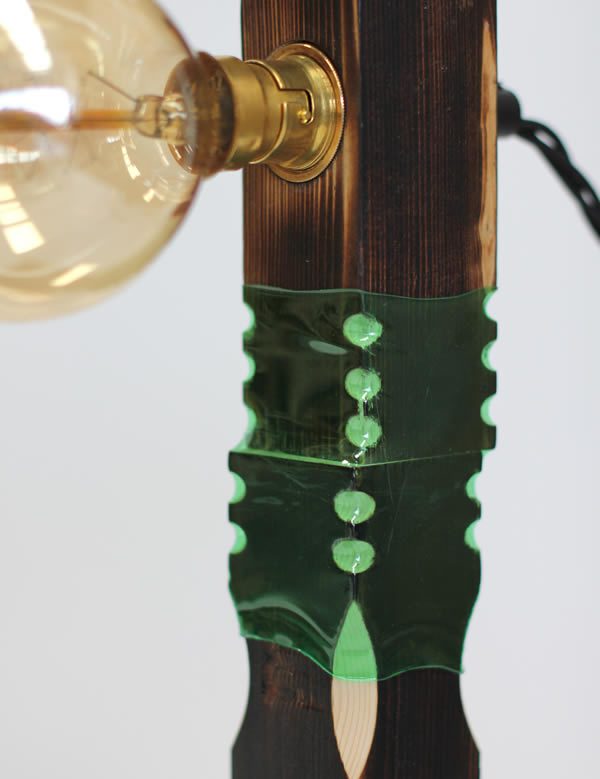 Opening 28 November at London's The Aram Gallery, Joints + Bones investigates those structures and connections in design, the surfaces or skins no longer the stars of the show. Encouraging a dialogue on the deeper understanding and appreciation of design and its process, the show looks at how these 'joints and bones' can be elevated beyond mere purpose; a series of emerging and established international designers showing innovation and experimentation in the coming together of elements.
In Joining Bottles, London-based designer Micaella Pedros uses discarded plastic bottles as her joints — placing their bodies over other found materials and shrinking them through the application of heat. It's a simple but effective way to find innovation and imagination in the simplest of places; where bolts and dowels or dovetails might be found, Pedros's fix is quick, practical, and aesthetically engaging. Elsewhere we see fabric, clips, bespoke 3D-printed parts, cable ties, elastic ligaments, and Studio Ilio's skeletal structures grown from hot wire and waste 3D-printing powder; a pleasing and sometimes baffling array of methods to step outside the confines of traditional joining techniques.
Joints + Bones runs 28 November — 28 January at The Aram Gallery, London.