'From the white cube to the bedroom wall.' That's the maxim behind The Baldwin Gallery, a new space dedicated to art inspired by Native American philosophies that has opened in London's Blackheath. Seeking to provoke discourse about both art, and personal and public space; the gallery is the actual home of its founder and creative director Dennison Smith.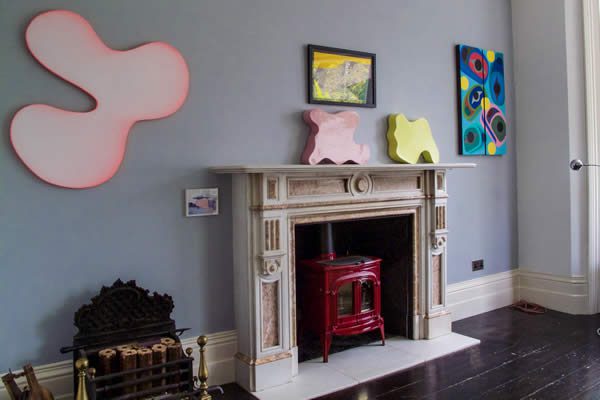 Having spent time living with a family on the Navajo reservation in Arizona as a youth, Smith remains deeply moved by their worldview and their understanding of art as not simply a commodity. That spirit is the inspiration behind The Baldwin Gallery, the first UK gallery to exhibit North American indigenous artists alongside internationally acclaimed European artists.
The Native Americans' attitude toward art and its place in our lives is conveyed through the intimate 'art is home' setting, Smith's home allowing visitors to construct new relationships with art and the artists behind it; Parisian Alexandra Roussopoulos's work paired with experimental Kwakwaka'wakw, Heiltsuk and Haida artists in debut exhibition, Mobile Forms: from Parisian Abstraction to Amerindian Pop (which runs till 4 December).
Open by appointment, and for launches and events, The Baldwin Gallery will — after its initial run — move a selection of work from each show to a dedicated gallery space at Soho's Blacks Club.