"You can call this place home, but you don't have to do the dishes." And with that simple promise of laid-back comfort, Karen, Daisy and Rogier immediately sold us on Portrait.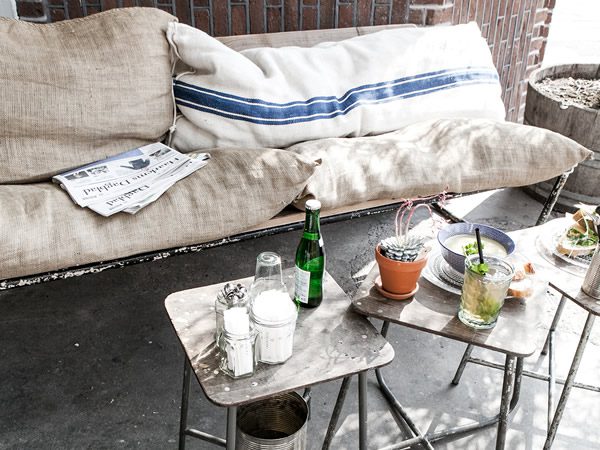 We're in Haarlem — the one with the extra "a" a dozen miles to the west of old Amsterdam in The Netherlands — to visit the trio's intriguing concept store, based around three key ingredients: beans, cotton, and… things.
The beans are coffee beans, of course, sourced from Guatemala through importer Zagadabi. The cotton refers to a carefully curated selection of men's and women's clothing which the gang hunts down themselves from Scandinavia — they all share a love of the Scandi look, characterised by clean lines within a rugged environment, and that's reflected in the store's interior which marries artfully crumbling plasterwork with minimalist display units, furniture, and a fresh coat of pristine white paint.
Then there's the "things"; pretty much everything that isn't nailed down in the café showroom is for sale. So whether you come to work, socialise, network, shop, to create with others or to sit enigmatically in the corner alone reading 19th Century French literature, Portrait has you covered.