As many industries have been hard hit by the pandemic, stories of communities coming together to support local businesses have been a source of warmth in troubled times. During the bleakest early days, music, at least for me, was a much-needed distraction from the daily mundanity and terrifying headlines. Tuning into 'lives' and waiting for new mixes to drop was a critical distraction.
Emerging triumphantly from these times, legendary house label and media company Defected Records has entered a new phase, unveiling a new East London headquarters comprising a collaborative workspace and creative/networking hub, the Shoreditch-located hybrid workspace a physical statement of the label's new-era ambitions.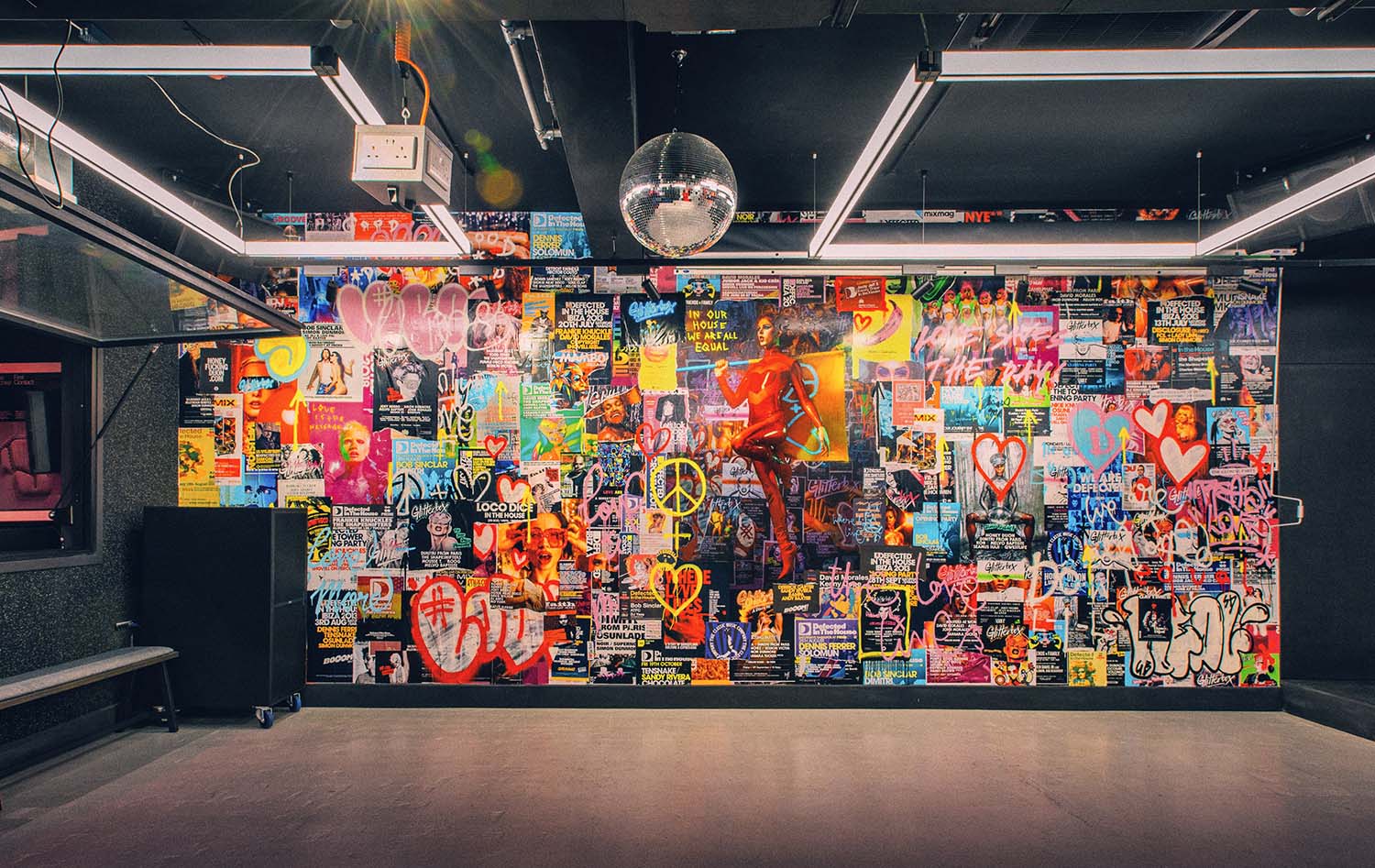 London design studio, Brinkworth, led the design which includes disco balls, magazine covers, neon lights, a mural by London-based artist Haris Nukem, state-of-the-art Pioneer Pro Audio, and technology for high-quality music recording, live streaming and content creation.
With a capacity of 100+ for parties, workshops, screenings and talks, Defected's basement hub will host a regular programme bringing fans, artists, creatives and business heads together. The space has already hosted radio shows, pop-ups and live DJ sets from the likes of Sam Divine, Bob Sinclair, Chicago legend Mike Dunn, and founder Simon Dunmore.
"This launch demonstrates the future of record labels, the future for any music company," explains Defected chief business officer, James Kirkham. "Our workspace is now a fully operational broadcasting house, an agile content and media hub enabling us to document, record, and disseminate content in a fleeting moment. We will be connecting the dots of our business and our fans in turn will benefit. Our job is now to ensure our content output fuels the passion of our community even greater than ever before."
An inspired vision for how a music label looks in the content age, the new Defected Records headquarters is sure to bring a big smiley to many in a post-pandemic world.
@defectedrecords
@defected_basement
@brinkworthdesign