"No bullshit" is the reputation on which The Hoxton hotel built its success over the past decade. The original East London venue earned praise for rebelling against overpriced extras like wi-fi and water, instead providing a core service based on quality facilities and great design. More London venues followed, but now the group is venturing further afield with their first property outside the UK.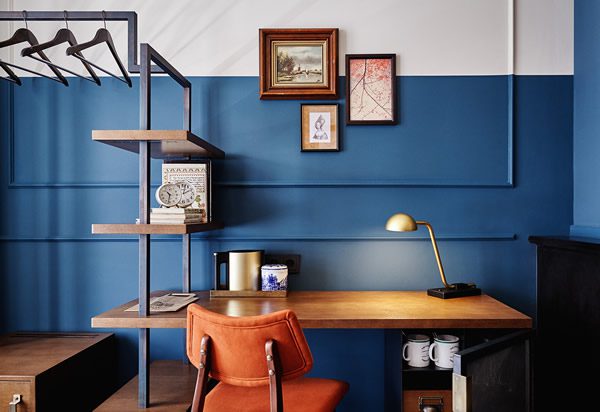 The free-thinking city of Amsterdam seems like a good fit. The Hoxton group has chosen a well-to-do address to occupy, converting five townhouses on the Herengracht canal – including one belonging to the city's mayor in the 17th Century – into a hotel of 111 rooms over five floors. Local firm Nicemakers have shown all due respect to the heritage of the building, retaining and restoring original features where possible (see the attic rooms beamed ceilings as an example).
Parquet floors, ornate fireplaces, leather bedheads and free-standing baths are among the opulent elements that lift the venue a few notches up the mmm-o-meter. Highlight of the public spaces at The Hoxton Amsterdam is a five-room facility called The Apartment, which includes its own pantry kitchen. It's available for private hire and also hosts the hotels' monthly programme of events, such as a pop-up tattoo parlour.