Design-savvy travellers are demanding that hotels work increasingly hard to stand out from the herd, with massive effort going in to making the communal areas not just noteworthy for guests, but for the wider area in which they sit. That's all to be commended, and a good bar, restaurant or lobby at your hotel can make a trip so much better. But let's not forget why people stay at hotels – they need somewhere to sleep.
Once the Do Not Disturb sign is hung on the handle and the door closes on the world for the night, it's nice when the hotel accommodation itself more than matches the standard of the public spaces. In collaboration with British interiors giant Betta Living – hot on the heels of their 'give your guest bedroom a five-star hotel room makeover' feature – we've put together a quick dose of inspiration, celebrating the design-led hotels who aren't forgetting what goes on upstairs…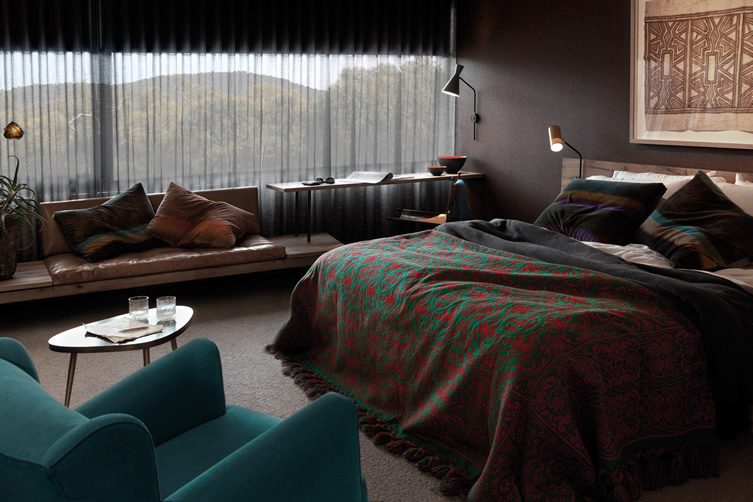 Salvaged and recycled materials are the most interesting feature of Hotel Hotel, influenced by Suppose Design Office and architects Fender Katsidis. In the guest rooms it all feels very organic, with wood, stone and natural textiles playing a big part, aided by the views of forests and parks that give the city its nickname – The Bush Capital.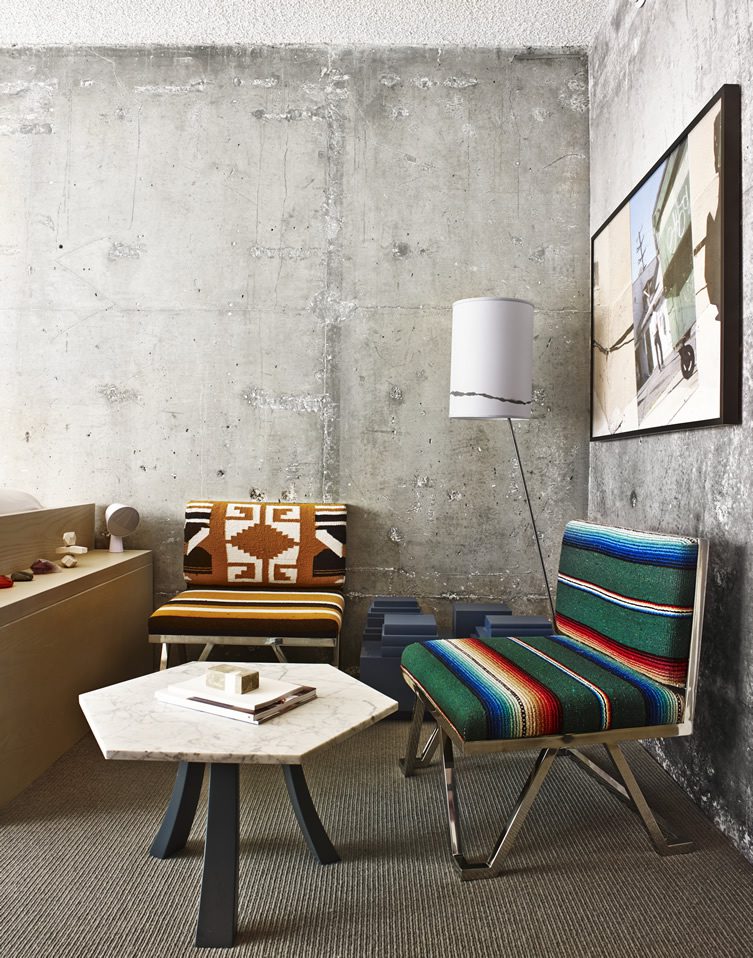 A brave hotel with interiors by Sean Knibb that doesn't shy away from challenging guests with its in-your-face contemporary urban style. A pallette of pock-marked concrete is lifted and softened by some clever choices of furniture with colourful textile coverings. Make no mistake, The Line is cut from a different cloth.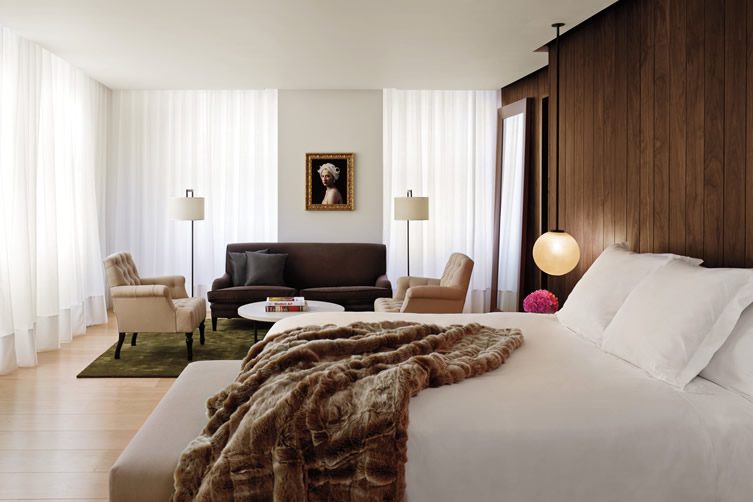 When Ian Schrager launches a new hotel, the world sits up and takes notice – and with good reason. The master of grandeur knows how to pack a punch, and the guest rooms at his London EDITION haven't been forgotten as he dives back into the fray. Gilt-framed Dutch Masters with a twist from Hendrick Kerstens are an example of how old-world opulence meets contemporary thinking in his luxury log cabin-style rooms.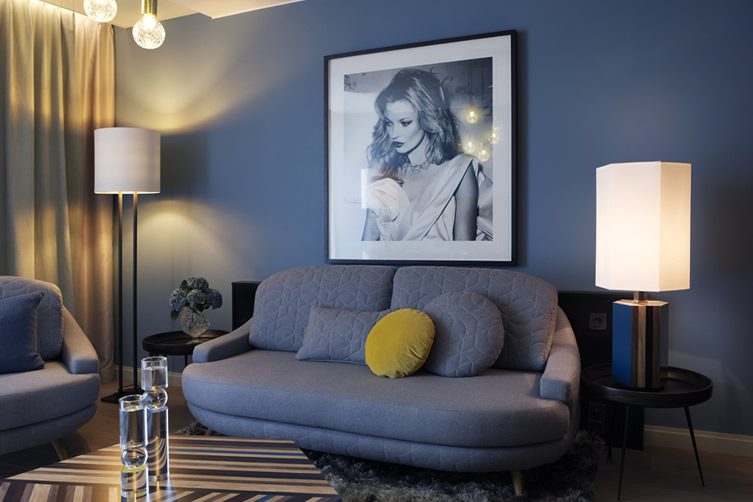 Taking its name from the English translation of the island of Tjuvholmen (Thief's Island) off the coast of Oslo, The Thief is the arts district's premier hotel. The recently-added Broom Suite is a particular favourite here, designed by Lee Broom the opulent space brims with signature pieces and a rather nice portrait of Kate Moss to boot.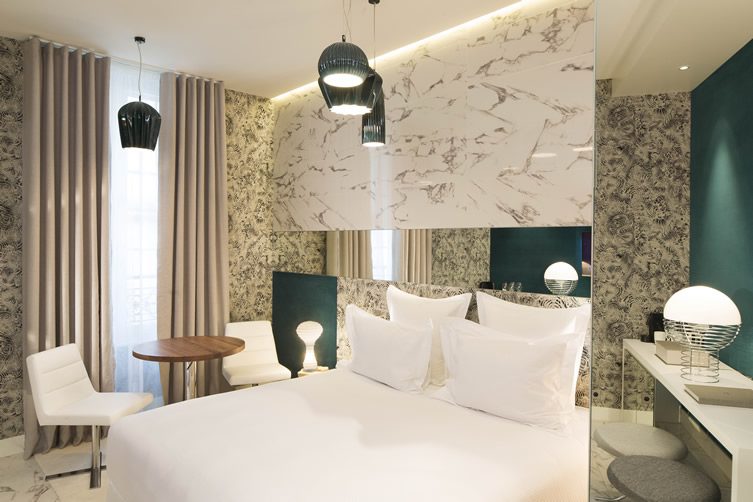 One for the literary-minded, this converted townhouse offers beautifully classic boutique options – five rooms and three suites – each designated with a Parisian non-de-plume. An example is the Monsieur Mojo Risin, an alter ego of The Doors frontman Jim Morrison who died in a Paris hotel in 1971.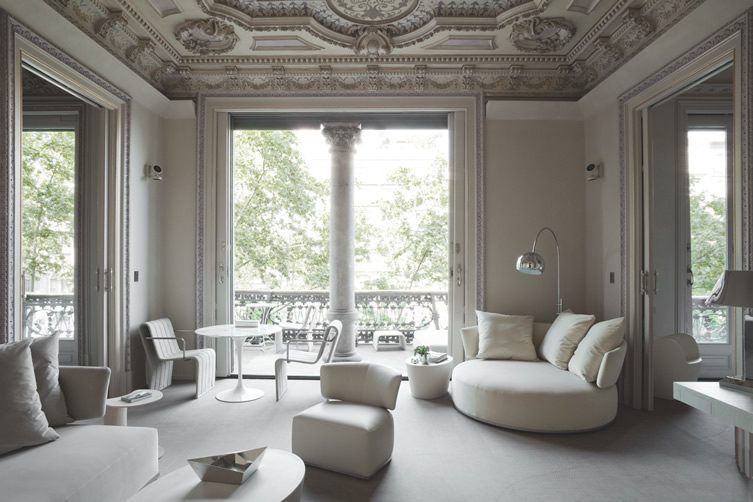 It's difficult to describe how amazing this place on Passeig de Gràcia – Barcelona's poshest street – is. Staying at the 1900s art nouveau building is a truly breathtaking experience, with ornate period features sitting comfortably with expertly-chosen modern flourishes. A chromotherapy shower and Japanese toilet are two of the delights awaiting guests, and that's just the bathroom. You won't want to leave.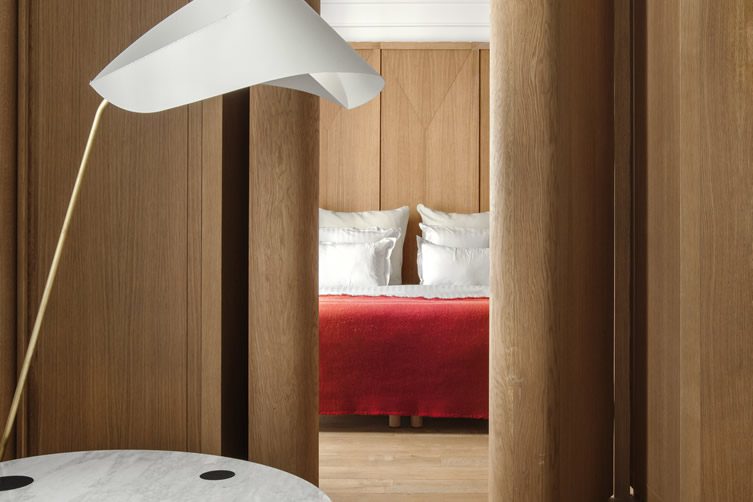 The Hôtel Vernet has been recently renovated to mark its 100th birthday, and interior designer François Champsaur has blended the original Art Nouveau style with contemporary chic throughout. The dazzling en suite bathrooms are a particular highlight, and the hotel is also notable for a beautiful stained glass ceiling designed by Gustave Eiffel.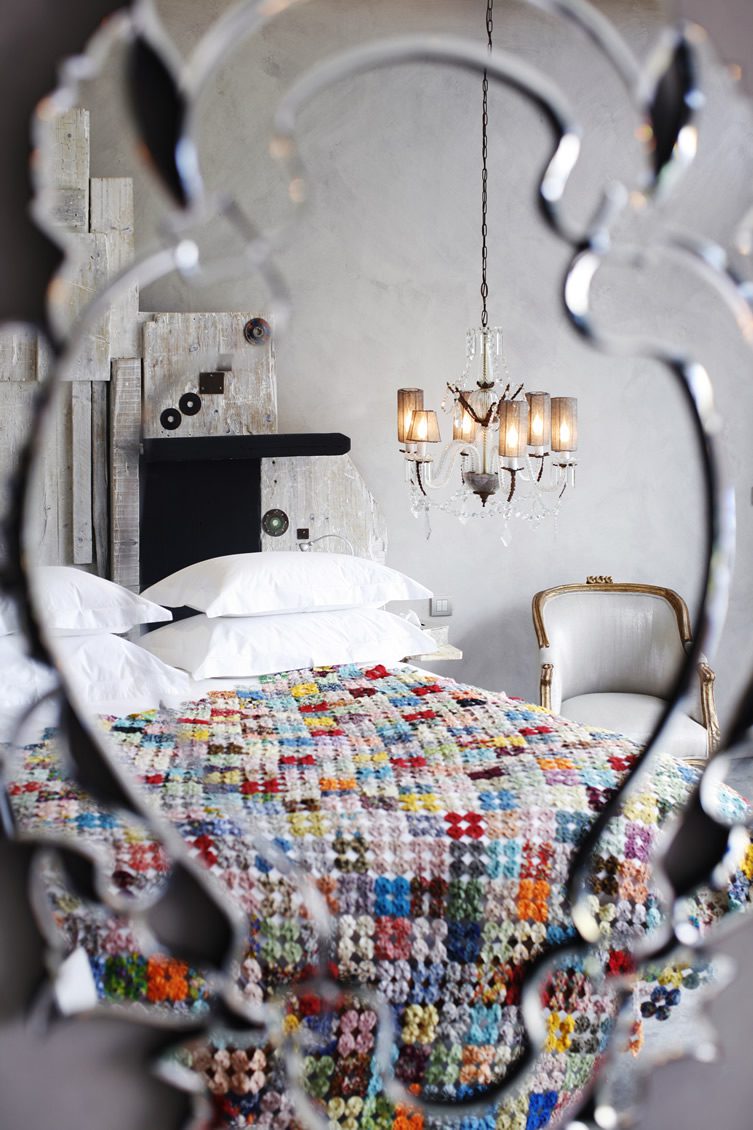 Areias do Seixo Charm Hotel – Portugal
Hats off to architect Vasco Vieira and designers Rosario Gabriel and Isabel Schedel – not to mention owners Marta and Gonçalo – for rarely has the reality matched the hype so brilliantly than at this hotel an hour north of Lisbon. There are 14 rooms at Areias do Seixo and we want to stay in all of them, all the time; the use of materials is just one of a long list of brilliant aspects to this place. One word: magic.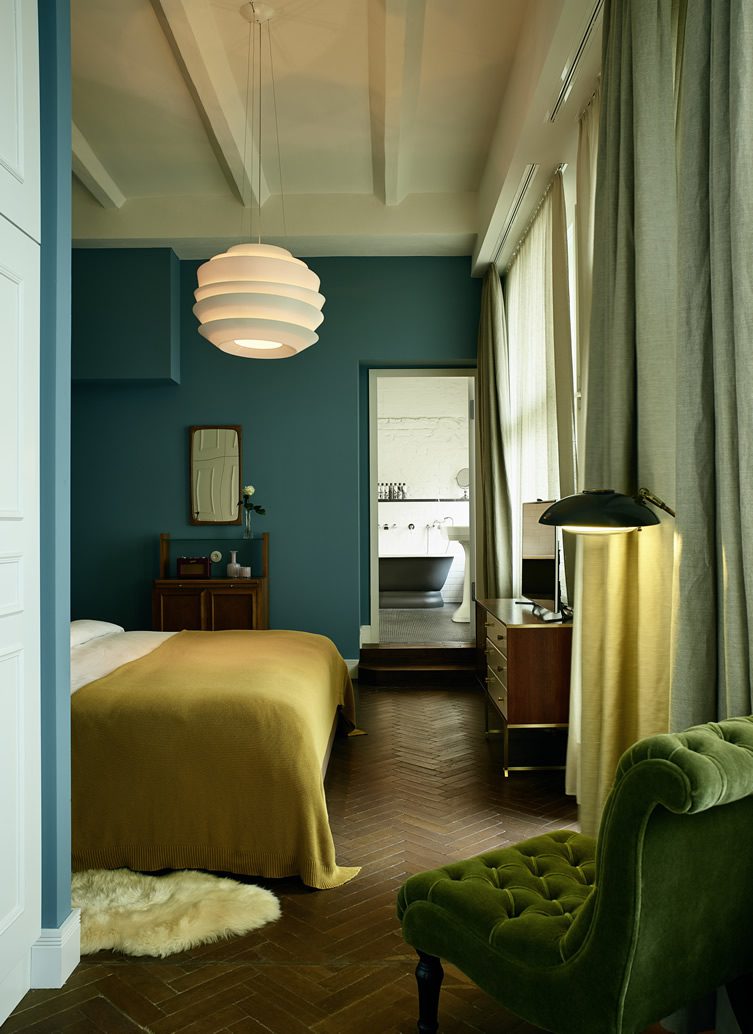 Soho House Berlin is the ultimate city pad. The apartments are aimed at mid- and long-term tenants, and have all the gear for entertaining in considerable style. The 250sqm rooms each have a grand piano, home cinema system with a 75" TV, a fussball table, a fully-stocked bar, vintage decks and speakers, and a personal chef on call. Prepare to be the life, soul and venue of the party.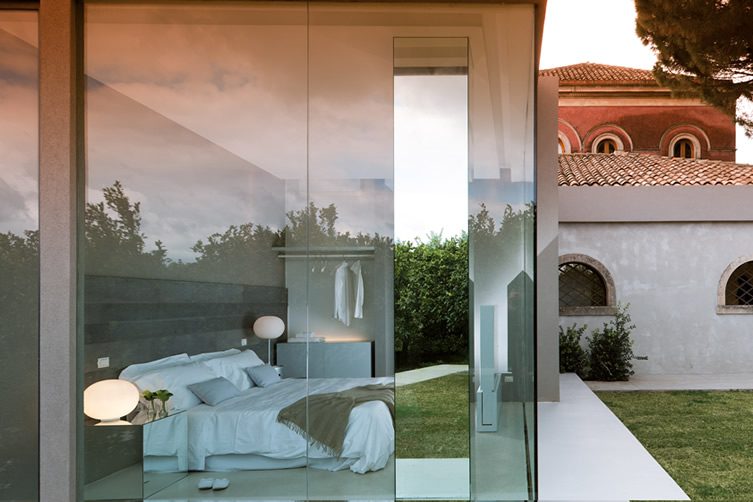 Zash Country Boutique Hotel – Sicily
When you are looking for a room with a view, look no further than this place in Riposto. The 1930s manor house at a former winery was adapted by Antonio Iraci; the architect fitted glass walls and larger windows through which to enjoy views of the citrus groves, the Ionian Sea and Mount Etna, and added volcanic stone cladding to the walls of the cool white guest rooms.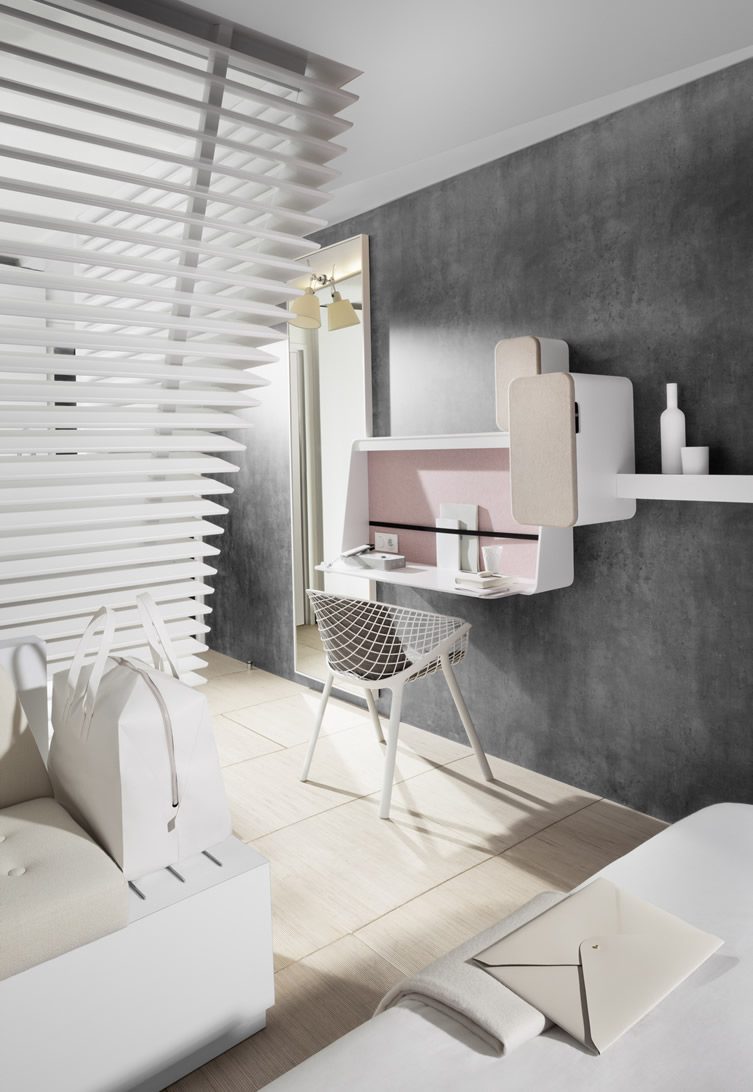 It will be all white on the night at this French delicacy, courtesy of some dazzling design work by Patrick Norguet. The super-minimalist guest rooms are a vision in white, with the occasional dash of colour or shade to help get your bearings; it's the perfect place to just lie back and clear your mind. And the best part? It's somebody else's job to clean…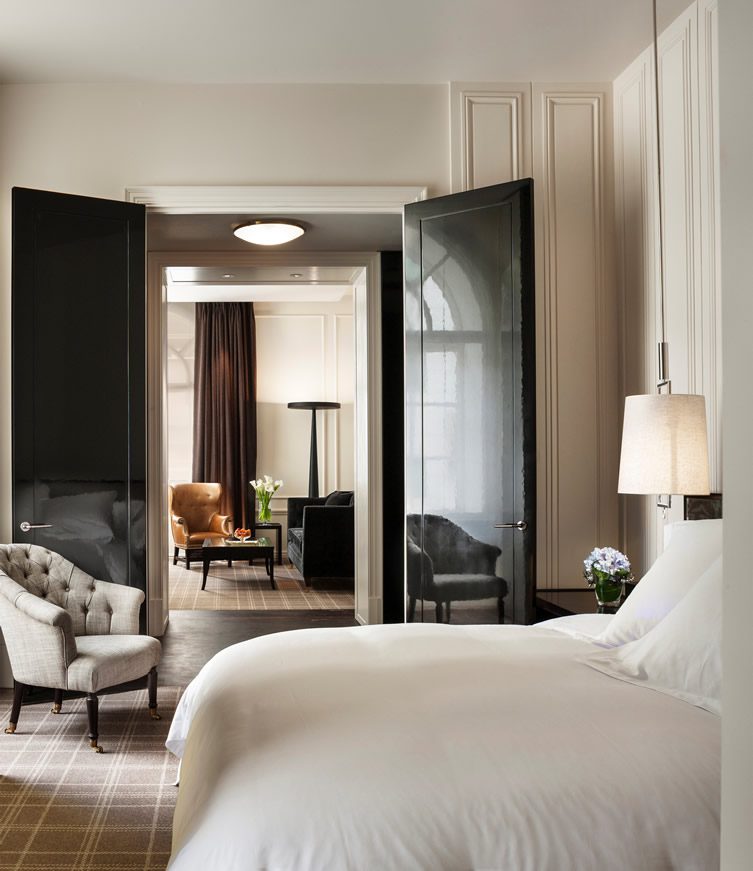 The star of the show at this £85 million project in Holborn is the wing of six interconnecting rooms, which can be rented together to form a super-suite for high-rollers with it's own lift down to the street – and its own postcode. Even if you're not an A-lister, however, New York designer Tony Chi has spread the swank around evenly, with original Belle Epoch features restored and a jaw-dropping $40 million of marble shipped in.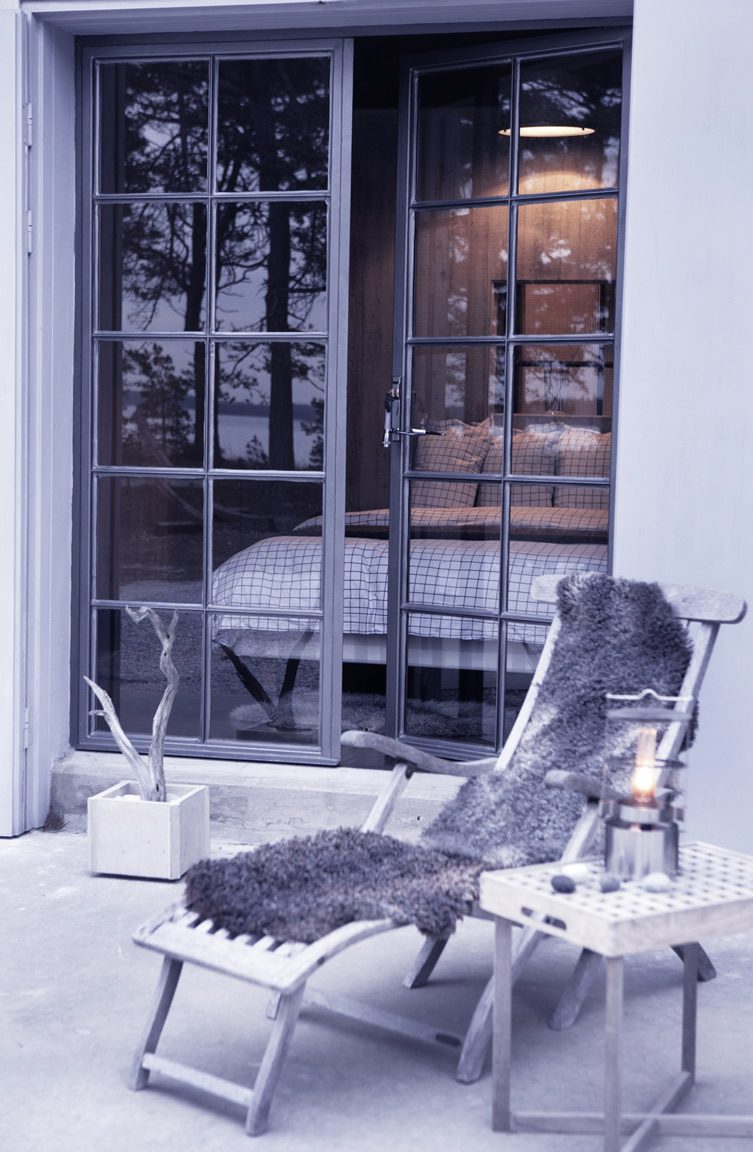 This hotel is a factory conversion by photographer Johan Hellström in a former limestone quarry, and as such has all the natural beauty you could want to gaze upon, and more. Inside it's a rustic-luxury hybrid, with Bang & Olufsen TVs paired with wood burning stoves and reindeer hide rugs. Almost alien in its beauty… out of this world.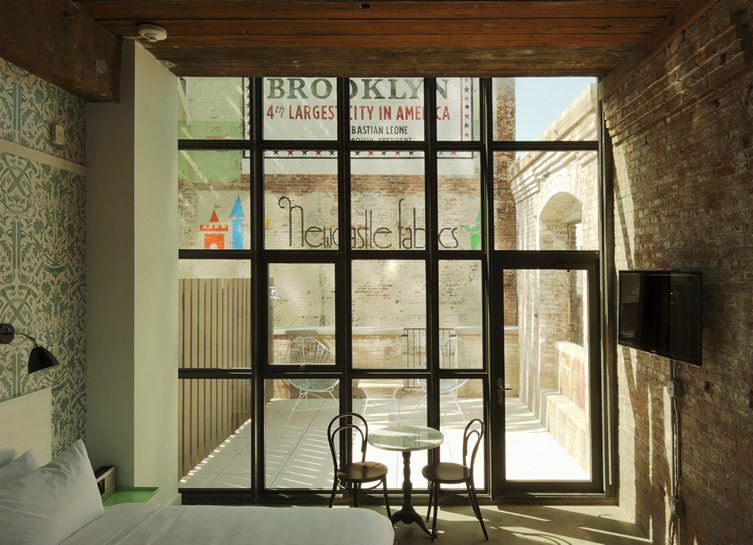 All that's best of neighbourhood gentrification can be found at this cracking 1901 factory conversion in Brooklyn. The industrial character has survived, nay thrived, and the guest rooms revel in showing it off at every opportunity, along with a well-judged helping of beaten-up Americana. Manhattan skyline views don't hurt either. Suck it up hipsters, this is what progress looks like.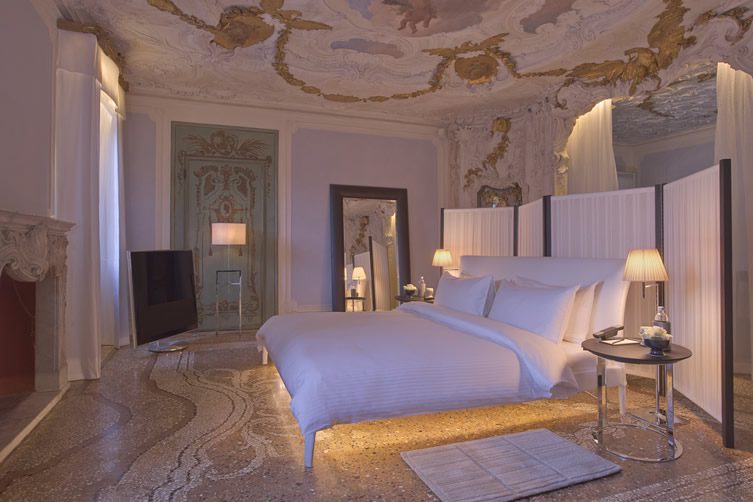 Neo-Renaissance and Rococo splendour abounds at the former Palazzo Papadopoli, which was built in the glory days of the 16th century but substantially renovated in the 1800s by Michelangelo Guggenheim. Guest comfort is ensured with neutral furnishings selected in sympathy, not competition, with the spectacular period backdrop. A quintessentially Venetian experience.