I'm Joe Totale
The yet unborn son
The North will rise again
The North will rise again
Not in 10,000 years.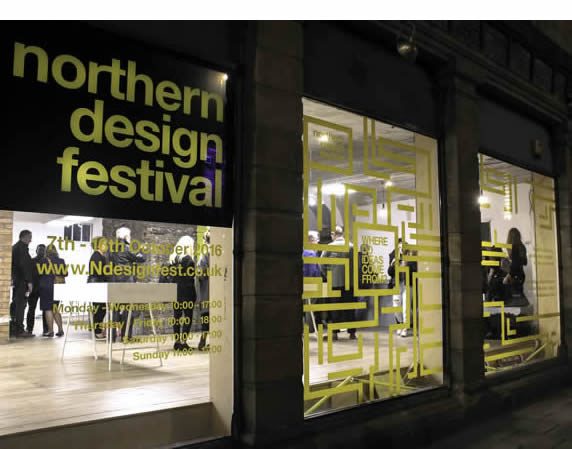 Being British might feel as miserable as any time since Thatcher was in power, yet it's high time to be creative. Which is good. Creative industries are worth £84.1 billion to the UK economy and are growing at twice the rate of the wider economy, between 2010 and 2014 Newcastle alone saw a 19% growth in the number of design firms in the area; a 20% increase in the employment of design workers. The North will rise again. The North will rise again.
Championing the good creative spirit of the north, the Northern Design Festival is underway again, having celebrated its 10th birthday last autumn. Exploring creative inspiration, this year's edition includes Where do ideas come from? — an exhibition where leading designers like Alan Kitching, Noma Bar, and Vaughan Oliver (who debuts his artwork for the new Pixies long-player, Head Carrier) walk you through their creative processes, from concept to completion — a site-specific installation from 2015 Turner Prize winners Assemble; and regulars like the Design Event Mart, which is showcasing northern design talent.
Newcastle-based Ian Keltie — who designs for blockbuster and independent movies — is presenting some of his concepts that didn't make the grade, in Hollywood Hates Me; there's a retrospective of seating designs by David Irwin (Habitat; Deadgood; Case Furniture; Another Country … ); RIBA members let visitors inside their architectural concepts in The Drawing Room; Hothouse showcases rising design talent; and there's talks, symposiums, tours, and all manner of other underway. The North has risen again.
The 2016 Northern Design Festival continues until 16 October, you can digest the full programme here.