With the UK press full of headlines claiming that "London is eating itself," has the time finally come to look outside of the capital for creative inspiration? A short walk around the Northern Design Festival in Newcastle would provide a resounding yes.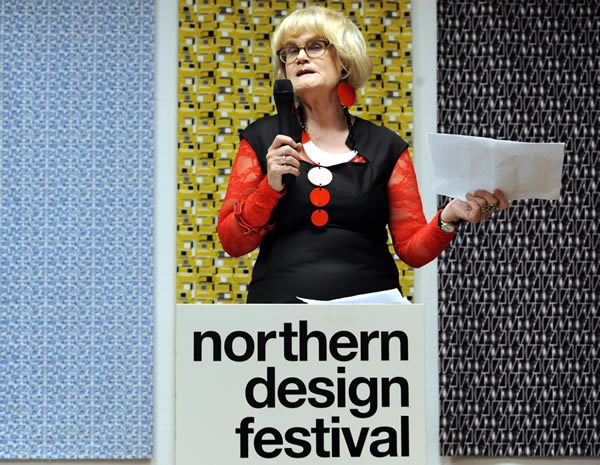 Design is booming in the North of England. According to research by the Design Council, the area saw a 44% increase in the number of design firms 2010-2014, taking the total to 10,725 companies that employ 284,300 people and have created 44,400 new jobs in the region. Newcastle itself has seen a 19% growth in design studios and a 20% growth in the employment of design workers over the same period.
Nowhere was this creative buzz more evident than on the launch night of the Northern Design Festival, opened by award-winning journalist and photographer Barbara Chandler who said, "We hear a lot in the South about the 'Northern Powerhouse' — first it's on and then it's off. But I think there is a true Northern Powerhouse — it's of design, and it is right here in front of me. You have the talent, the energy, and the initiative to flourish as designers."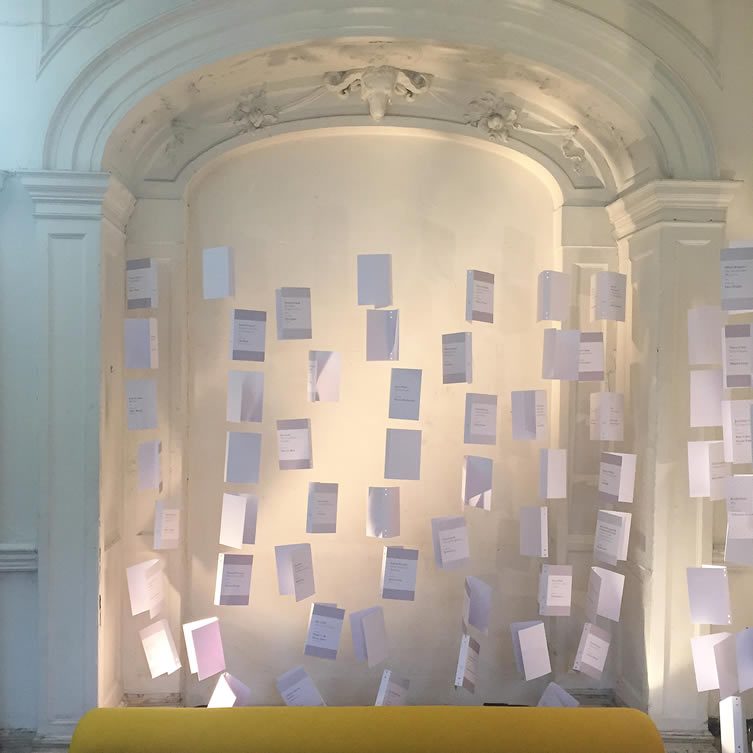 Newcastle-based design brand Deadgood were in residence with their latest collection and the Deadgood Library installation — a physical manifestation of responses from the great and the good of the design industry to the question: "What is your favourite book?." Now, that is a reading list worth having.
One of the products they were launching was David Irwin's Camira-upholstered, mild-steel-framed Working Girl Lounge Chair. "The Lounge Chair and Sofa adhere to the honest construction methods used throughout this collection and feature a soft seat and back pads supported by exposed webbing over a durable powder coated steel frame," they said.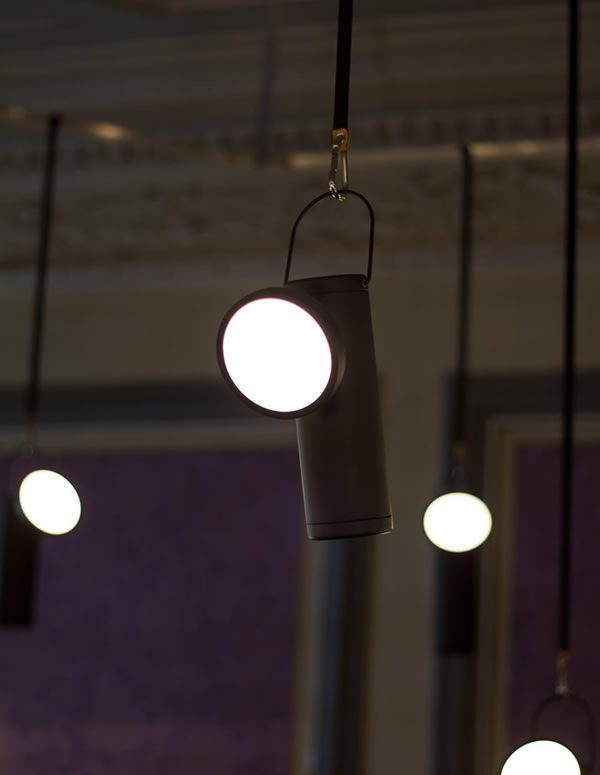 David Irwin's M Lamp was also given its UK premier. It has been a long journey since Design Event (the forerunner to Northern Design Festival) provided seed funding to develop the prototype four years ago. The light was picked up by US manufacturer Juniper, who put it into the production Stateside, and has just agreed an exclusive UK distribution partnership with the Conran Shop. "Holding the UK launch at the Northern Design Festival seemed a fitting choice, given that it all started here," said Irwin.
Lynne Hutchinson came to ceramics later in life, quite by chance, when a pottery class was the only one that would fit with her schedule. She was hooked from day one and now creates these Sgraffito Jugs and Vases locally in Newcastle. She hand builds them from slabs of Superwhite clay with a burnished surface, layers over grey slip (liquid clay) and then burnishes them again. She etches sgraffito lines by hand, exposing the white clay beneath and then highlights each with a transparent gloss glaze to contrast with the matt grey surface either side.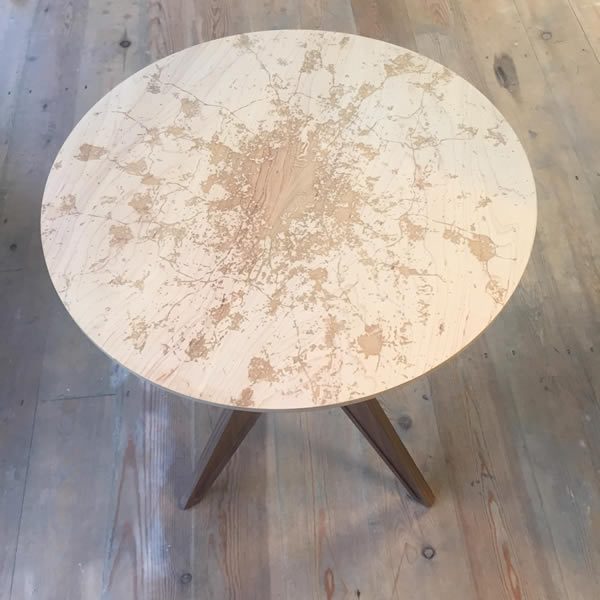 Annabel Perrin is based in Britain's other 'Northern Powerhouse', Manchester. Her surface pattern designs are inspired by British architecture, mid-century homewares and the recently acquired knowledge that her grandmother used to have an independent shop, selling fabrics and wallpapers by brands such as Sanderson and Osborne & Little.
Gianluca Mingolla's London by Night Table has a satellite image of London laser-etched on top. The designer is a recent graduate from the Manchester School of Art where he received a BA Hons in 3D Design.
Nick James returned to his native Newcastle, after studying furniture design at Rycotewood, to start his own furniture making business. He uses the time-honoured methods of connecting wood by mortise, tenon and dovetail joints. "A machine can't pick up a piece of wood, study the flow of the grain or make a decision about how to use it," he said. He was showing his 20:20 sideboard at the Northern Design Festival — it is made of European oak, with doors in Formica or copper.
A recent graduate of the local Northumbria University Ben Ashby was showing his upholstered solid ash Esker collection of benches designed to provide contemporary and comfortable seating for waiting areas and foyers, an area where he feels good design in often in short supply.
The Lux Table by Jake Barker — a bedside table with a dual-purpose task or ambient light connected by magnets — won the evening's award for Most Innovative Design. Jake Barker also graduated from Northumbria University in July with a first-class honours degree in 3D Design.
Architect, designer and metalworker trio, Novocastrian, picked up the award for Best New Designer, with their Cumbrian slate topped blackened steel coffee table and a bookshelf inspired by the Dunston Staiths.
Returning home to establish her studio in Newcastle following a Masters in Design at the other end of the country at Plymouth University in Devon, Jennifer Stafford specialises in bespoke ceramics and lighting. These vessels were inspired by a collaboration with fellow exhibitor Susi Bellamy.
A genuine contender to London for the title 'creative capital of the UK' might not have emerged just yet, but Newcastle is certainly nipping at its heels.