Upon finishing up their furniture and product design course at Sheffield Hallam University, the trio of Tom McKeown, Richard Bell and David Powell decided to form their very own little brand. Taking their name from the brutalist art and design college where they met – Psalter Lane Campus – Psalt are a fledgling Sheffield-based design studio, dedicated to fusing great design with good old-fashioned handmade craft; and their debut product, Bubble Tank, does just that.
With more than a little whimsy and wonder, their Bubble Tank takes the ordinary, and with an abundance of honesty, wit and grace, transforms it into the extraordinary. The threesome have a number of other products on the way, all promising to focus on batch-production, quality and great design; they're exhibiting as part of Design Event at this year's Tent London, and we can't wait. Until then, we spoke to the young talents about British creativity, Yorkshire, football and ales…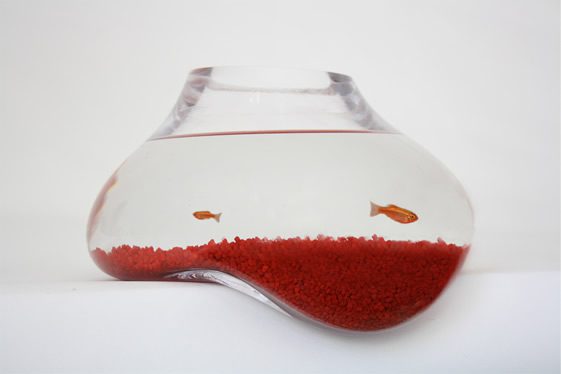 Where's your hometown, and where are you based now?
We come from Newcastle, Nottingham and Sheffield respectively; but all met at Sheffield Hallam University where we studied furniture and product design. Our studio is based in Sheffield city centre at Hagglers Corner, a group of creative spaces rented out to different companies.
Do you think location affects creativity?
Being based in Sheffield, there is definitely a great feel for industry and working from the city centre has allowed us to work with a number of companies to help develop our products. There seems to be a lot of interesting projects going on in Sheffield at the moment, and being submersed in this and alongside other creatives definitely has a positive effect on the work we do.
Is Britain's creative industry too London-centric?
In any capital city there is always a pull for creatives meaning there is a great deal of exhibitions and opportunities. We have been lucky enough to exhibit in London over the past few years and this has provided us with an amazing platform to show our work and meet new people. This is something we will continue to do as Psalt Design progresses over the next few years.
We are keen to promote ourselves as being from Sheffield, and Britain, and have had some exciting projects in and around Sheffield. I think that there are always opportunities in big cities and if you go about finding them in the right way there is a lot of exciting projects or collaborations that you can work on. We have been very lucky that all of the cities we come from have a great history of industry, whether it be Newcastle and its shipbuilding and mining, Nottingham and its lace or Sheffield and its steel, which has made it a lot easier when collaborating with companies to help develop our projects.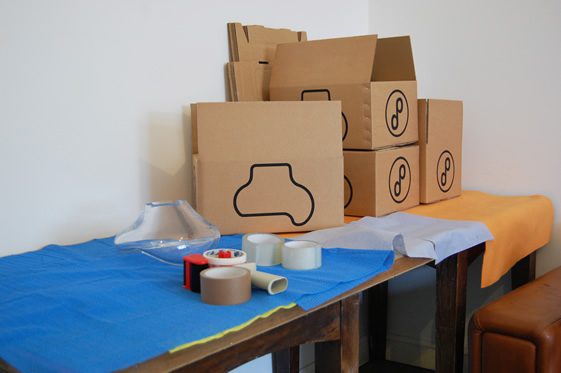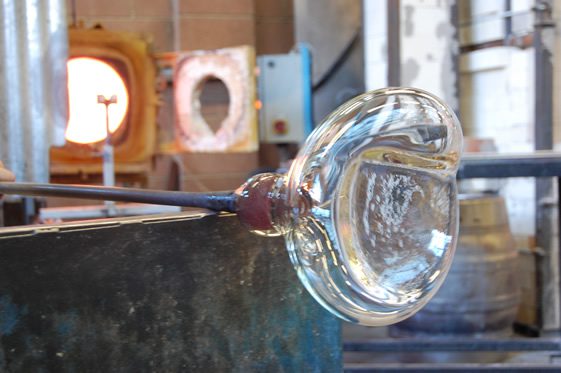 How would you describe British creativity?
I do think British design on the whole is very forward thinking and is still renowned for its quality both in design and manufacture. There is a constant stream of great products developed by young British designers and it would be great to see more of these products being manufactured over here.
Has being British had an effect on your discipline?
I think in Britain there is an understanding of the value and importance of design. We are also lucky to have the opportunity to develop these skills at University and have a great number of quality institutions around the country to help with this. Being in these places has provided us with the opportunity to work alongside like-minded people, many of which we have worked with since setting up Psalt Design.
What do you thinking the rest of the world's view of British creativity is?
There is still a definite expectation of quality regarding British design. Britain has always been instrumental with regards to industry and manufacture and you just have to visit any graduate show to see that there is a huge amount of talented designers continually coming from Britain.
Are there any quintessential British traditions that inform your work?
A lot of our inspiration comes from the experiences we encounter in our everyday lives. This includes the people we meet, places we visit and things we see. Britain has an eclectic mix of architecture, traditions and nature all of which helps inspire us with new projects.
Where in Britain do you feel most inspired?
I don't think there is necessarily one place where we feel most inspired. I think being in the right frame of mind and putting yourself in the situations to be inspired is more important. We always feel that new experiences, being around other creatives and being in the mindset of your current project helps throw up some interesting ideas and developments.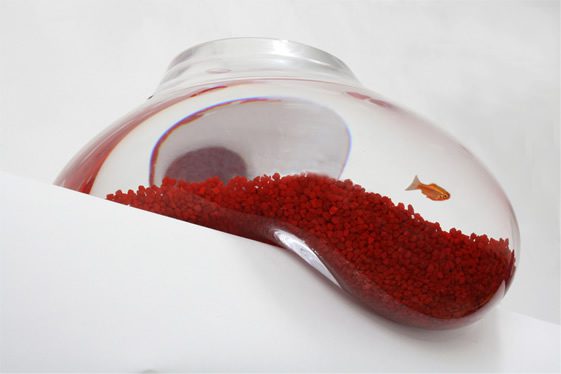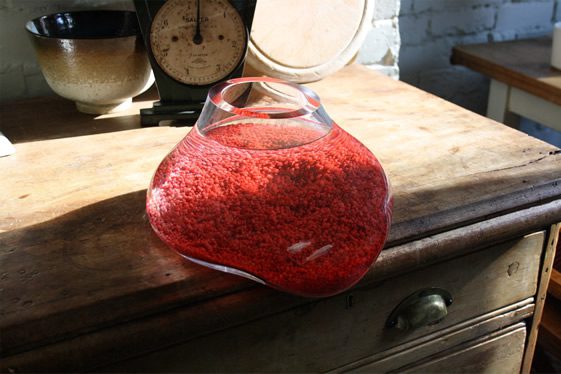 The top 3 British creatives who have inspired you?
Deadgood; We first came across Deadgood a few years ago and have seen them develop over the past few years. All of their products and branding work well and they have a well respected place in the market. They have worked with some great British designers in the past and continually roll out amazing products.
Max Lamb; I remember seeing Max Lamb's Pewter Stool for the first time on a blog and thought it was amazing. We take a lot of inspiration in our work from process and the way he made this was genius and it rightly so gained a great deal of press. He has since gone on to produce work on some interesting material and process driven projects. We also like Benjamin Hubert who seems to work in a similar style taking major inspiration from process and material and manages to continuously make beautiful products.
Dominic Wilcox; We first came across Dominic Wilcox at a Pecha Kucha evening in Newcastle where he was talking about Speed creating, where he carried out a project a day for 30 days. His website is amazing as he carries out so many interesting projects, we always find it quite refreshing to see his work which focuses on fun and experimentation.
Will you be watching the Olympics?
We will definitely be watching the Olympics as it will be great to see such an event being carried out in Britain. We are going to the football at St. James' Park to see Brazil vs New Zealand and may travel down to London whilst the games are on to get a feel for the atmosphere. We can't wait.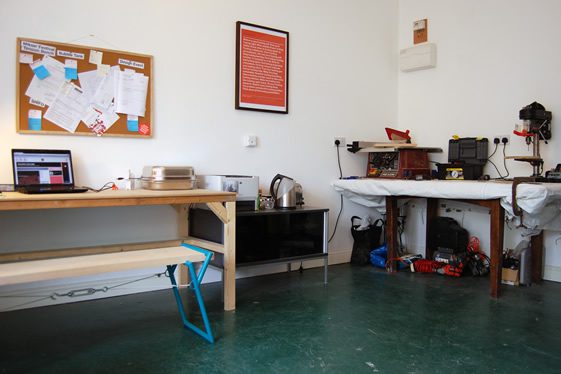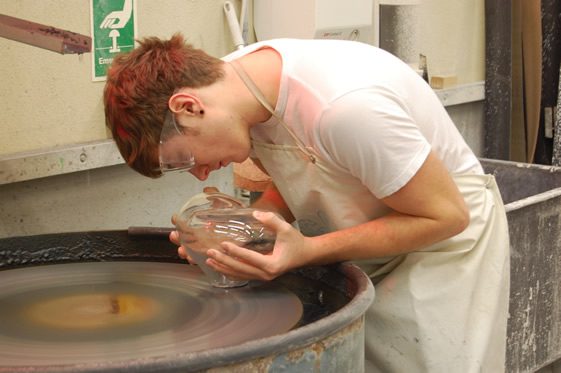 You couldn't live without…
I think music and sport are two things that I would hate to live without. The emotions that both can provide are amazing and it is always amazing to see the sense of 'togetherness' that can be created when there is a good band on at a festival or a big sporting tournament on.
What makes you smile?
I think the thing that makes me happiest is getting to do something we love for a living. It has been exciting to see our company develop over the past 18 months and even more amazing to share the experience with two of my friends.
The best piece of advice you've ever been given…
There is a really good website called Good Fucking Design Advice that I find to be quite inspirational. It always gives me the kick I need to get back on with an idea and we now have one of their posters in our studio.
We're going to the pub and we're buying, what are you drinking?
Being honorary Yorkshiremen now, we have got quite into our ales.
What's next for you?
Over the next 12 months we see ourselves unveiling two new collections of work in which we aim to exhibit both around Britain and internationally. Similar to our Bubble Tank, we would like to put these into batch production maintaining a quality hand-made in Britain theme within our brand. Its all very exciting!