An amazing exhibition space, a delicious little small plates kitchen helmed by top guest chefs and a cool bar all under one roof — what more could you ask for? What's that? You'd like a beautifully curated design shop too? Then it shall be so. ArtDeli in Amsterdam delivers all those things, and does so in some style and on a grand scale.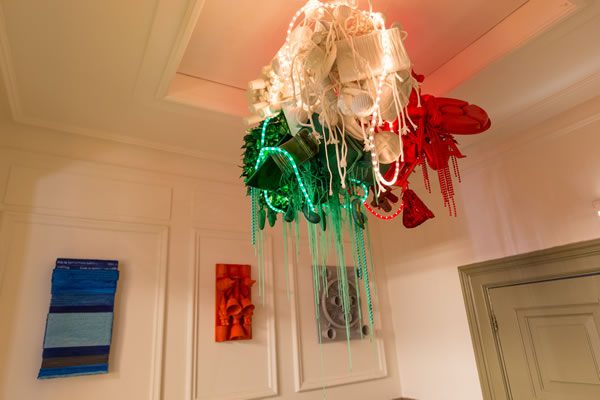 Entrepreneur, art historian and all-round culture vulture Jessica Voorwinde certainly doesn't do things by halves, and her latest project is big news for the city's arts and hospitality scene in scope of ambition and in sheer size.
ArtDeli is the new tenant of a seriously impressive old building which stretches between two important city centre roads — Rokin and Nes. It was built in 1896 as the office and warehouse of the tobacco firm Brusse & Gransberg, who were still there up until eight years ago when it was taken over by a comedy theatre company. Now the curtain is up for a third act with a significant remodelling of the interior, and what a performance the property turns in. Aside from the retained heritage features, there are plenty of new additions to applaud, such as the bar conceived by Dutch designer Lex Pott with its intoxicating green marble counter.
Right now at ArtDeli the guest chef is Onno Kokmeijer, executive chef at Amsterdam's Ciel Bleu restaurant. There's also a tasty food-related exhibition going on; Pudding, curated by Hester Alberdingk Thijm, looks at sweet and savoury puddings in art from 17th Century paintings to the 1960s, and continues until 27 September.