London might think that it's the epicentre of British creativity. The world at large might think that London is the epicentre of British creativity. But those hailing from north of Birmingham know otherwise. Say Manchester in most of the world, and your response will be always be the same: United or City. Utter the same city to those clued up on music: The Stone Roses; The Smiths; New Order; The Haçienda. But we know better. Us smug northern bastards. As good at football and music as Manchester is, there's a long-standing self-belief in its creativity that the rest of you, you in your London bubble, haven't recognised. But that is changing.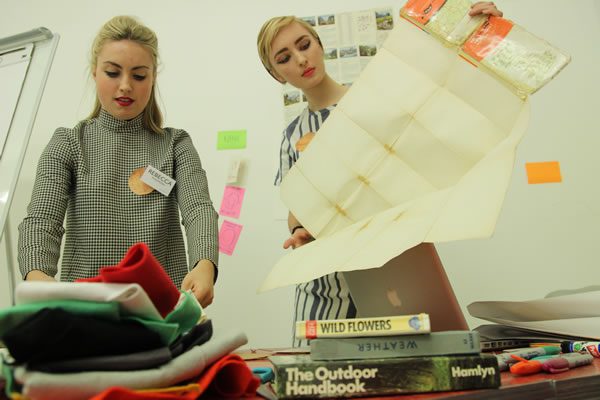 Into its third year, Design Manchester is steadily chipping away at the wall that the ignorant have built around Manchester's contribution to British creativity. And folk are listening. 19 sold out events; 1,099 workshop attendees; over 20,000 visitors, DM 2014's figures were impressive for a fledgling event — gyrating into motion (with all the exuberance and exorcising swagger of a Northern Soul dancer) this week, Design Manchester 2015 is set to continue the dissemination of Manchester influence into the wider arena of British creativity. There's plenty on offer through the week under the banner of Know How (Design How, Design Now, Film How, Music How) — with everything from talks and debates to exhibitions and fairs embracing the theme of opening the doors of creativity to all.
Under the tutelage of design icon Neville Brody, Swifty became synonymous with the Acid Jazz aesthetic, designing flyers and record sleeves for the likes of Mo' Wax, Talkin' Loud and Blue Note — this year, the Manchester-educated graphic artist returns with Unfinished Business, an exhibition running throughout three venues (PLY, Kosmonaut and the window of Northern Quarter institution Fred Aldous). Kosmonaut's basement will be occupied by another exhibition, Manchester in Mind; a series of print designs celebrating the significance of … Manchester's minds.
Titled with similar explicitness are Manchester Moleskine®, and student-only event Collabology, whilst other events will get into the making of works like recent movie Northern Soul, and New Order's latest long-player. Manchester Print Festival will also do exactly what it says on the tin, winning the hearts of print obsessives far and wide this weekend.