It is not wholly unreasonable to expect plenty of colour at this year's London Design Festival, the 2016 edition now well and truly underway, and nowhere more so than Covent Garden's The Aram Gallery; where Eindhoven's Raw Color will be holed up for the duration and beyond.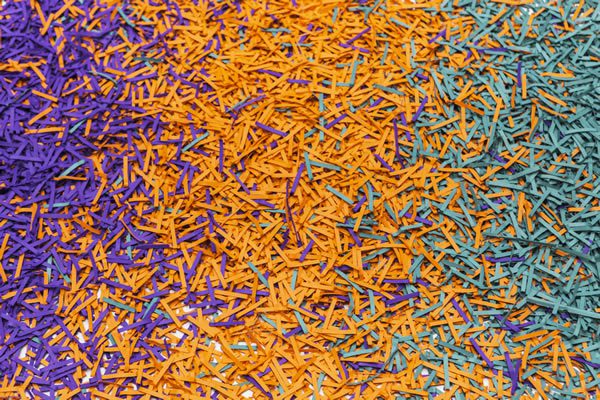 The Dutch design studio will be exhibiting a range of products, experiments and installations that show off their explorations into colour in Blend; the title also paying homage to the studio's interdisciplinary approach — embracing photography, textile, interactive and print.
Raw Color will demonstrate the flux of inspiration that exists between their self-initiated and commissioned work, showcasing projects like 2014's The Fans, a series of fans with coloured blades illustrating how colour can be blended by motion; Index, a collection of towels and blankets that explicitly show off the tones used to make up coloured woven textiles; and 2015's Chromatology that references Vincent van Gogh's colour mixing via paper-shredders that act in response to visitors' movements.
On top of the studio's archive of innovative work, Raw Color will also be exhibiting three new works for the very first time.
Raw Color's Blend, supported by the Creative Industries Fund NL, continues at The Aram Gallery, London, until 29 October.