Originally built in 1958—and the first building in the town to have hot water—hotel Albergo Miramonti was once a state-of-the-art construction for the local area, popular with nearby city-dwellers looking for either a weekend escape or holidays come summertime or winter.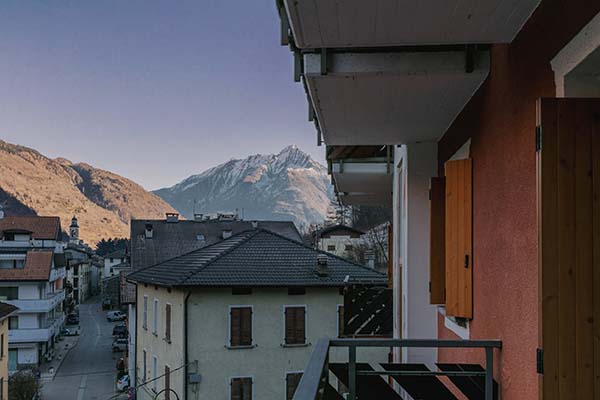 Today, three generations later, London-based creative design and marketing studio Boxx Creative have totally reimagined the interiors of this charming family-run hotel, creating a harmonious aesthetic fpr the old Miramonti—now a place where one can enjoy total relaxation in their surroundings, reconnect with nature and rebalance, with Boxx's holistic interiors integral to that overall experience.
Located a couple of hours east of Milan, 925 metres above sea level in the Alpine village of Corteno Golgi, Albergo Miramonti is an ideal base for summer hikes, foraging and fishing, and for invigorating winter activities such as skiing and ice climbing. Its name meaning meaning 'mountain view', the hotel has an intrinsic connection with its surrounding nature.
Redesigning each floor of the hotel, Boxx Creative drew on the elements of earth, fire, air, water, wood, and metal to select materials that would feature on bespoke furniture and fittings, the majority of which have been crafted by a local artisan. Guest rooms feature hand-made wooden headboard panelling, metal framed open cabinetry storage, and sturdy desks—the wood flooring with controlled underfloor heating adding a luxurious touch to the designer spaces.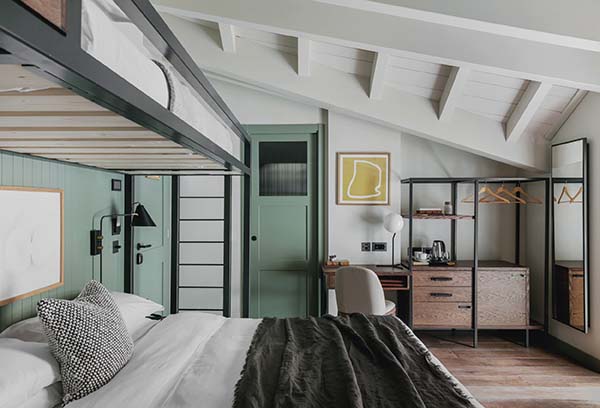 "We always focus on quality and environmental impact in our work," explains Boxx co-founder Nicola Keenan. "All design details have been fully considered across the hotel. Carpet made from recycled fibres line the corridors and is inlaid within the sustainable, hand-crafted wooden flooring. Locally sourced and sustainable materials were used wherever possible and the build contractor was chosen for his energy saving principles and employment of workers within the area."
An onsite restaurant serves seasonal fare in tranquil surroundings, whilst the hotel spa—fitted with a sauna, jacuzzi and relaxation zones—is an authentic sanctuary for the body and the mind. Whether you're making the most of the amenities on hand, or simply kicking back in your spacious bedroom, Miramonti is a family-run bolthole with updated design sensibilities connecting with its true essence.
@miramonticorteno
@boxxcreative