ferm LIVING and Rikke Jo Tholstrup have collaborated on a project that sees the Danish artist creating a range of wooden paddles with knit covers exclusively for the former's online design store.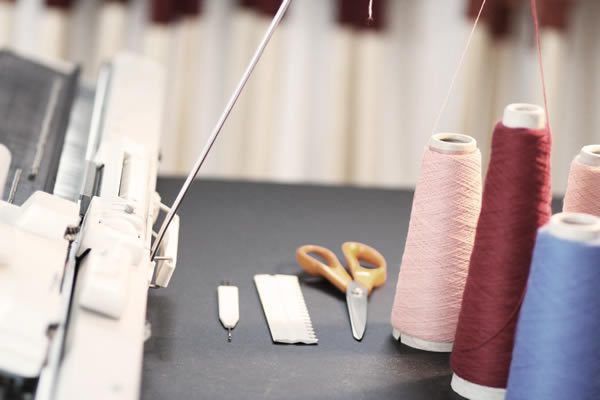 Entitled The Paddle People, this project is Danish through and through (with a dash of inspiration from the Indigenous art of North America) — from the native collaborators to the wood and knit (handmade and sourced in Denmark); the latter produced in a 1950s knitwear factory.
The patterned knit covers are layered and graphic, the paddles textural. Tholstrup tells us that she sees them in a room with other art pieces, 'like prints framed on the wall, adding something physical to space.' Available exclusively from ferm LIVING from Monday 4 April, the collection consists of five uniquely designed paddles of which there's only ten of each on offer. The Paddle People will retail at 310€.