It's a couple of years since UK-based Canadian Lauren Walker contributed her last feature to We Heart, but the former fashion PR and writer has been keeping busy — a longtime fangirl of concept stores, she's put her own tenderly-curated retail space together within the shifting confines of the world wide web, and it's every bit as eclectic as the stories she submitted to our own virtual pages. Retaining a dedication to editorial, stories continue to play a major part in Lauren's work — the importance of narrative in the products she curates is key. All of Walker's passions are here in physical form: fashion; objet d'art; olfactory indulgences; books; stationery, products united by careful curation and a good backstory.
Lauren is a lady with a big personality — effervescence embodied — and Suite Hazen represents the Canadian's zeal for eclecticism, editorial and swag. Bloody lovely design-led swag. In the middle of the website's first IRL venture, a pop-up at Glassworks Shoreditch Residency that runs till 29 April, we sat down for a chinwag about travel; curation; editorial and how We Heart may have inspired her retail venture…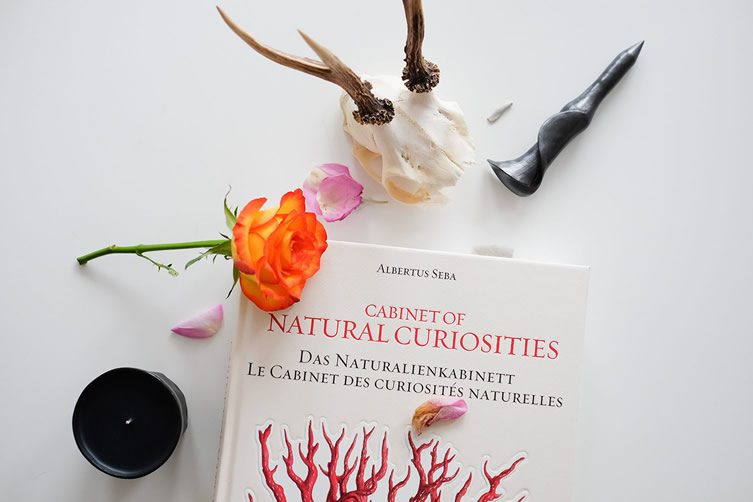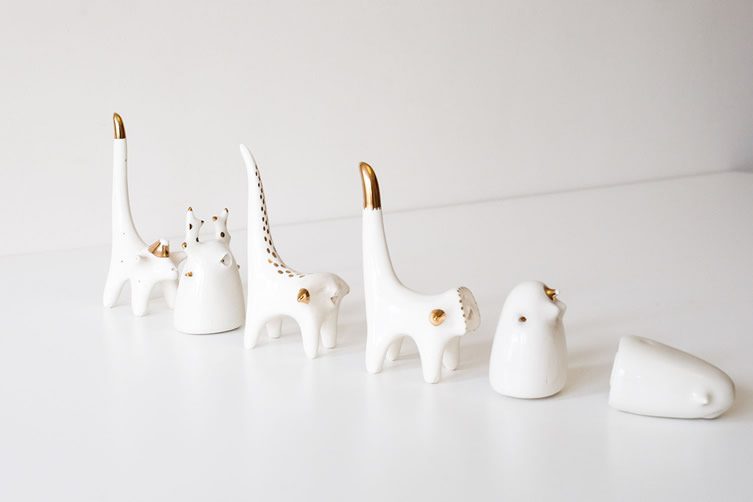 Hey Lauren, keen readers may remember you contributing to We Heart a few years back — can you tell us how you found your way from editorial to retail?
I found my way from one to the other because I felt you could make a rich shopping experience online with the help of editorial content. The merging of content and commerce, if you will. I really wanted to make a concept store in the world wide web and move away from the catalogue type layouts we experience in the majority of e-commerce sites. I wanted to concentrate on very beautiful gifts and accessories, things that don't require a try on and are not very trend-led or seasonal.
I love beautiful things with a story, and sometimes that includes how you discover it, I'm quite a curious aesthete in that regard. Either through travel, friends, or a design site like yours! So right there off the bat there's a lot of content or stories to tell, really I'm still quite a content-head just along with the other part of me that includes collecting beautiful pieces. Suite Hazen allows for both. I will never deny that We Heart wasn't part of the inspiration…
You say that Suite Hazen is inspired by your love for design-led hotels around the world — how has travel informed the aesthetics that form your product curation?
I love boutique hotels and I used to live in New York where there's more than your fair share. I met my husband in a lobby bar, so hotels are part of the journey. Travel and the niche design-led hotels out there have totally informed the whole concept. Some of the products I've legit picked up on travels over the years, while as a whole the selection hits many different cities — bringing their own aesthetic and story. I like to think of Suite Hazen as the virtual gift shop for all those hotels in all those cities! Travel in general is such a rich experience, and 100% has shaped my aesthetics — architecture, interiors, fashion… — it's all informed my taste. I'm also lucky to be Canadian now residing in the UK, so that has influenced my eclectic tastes which then translates into the Suite Hazen curation.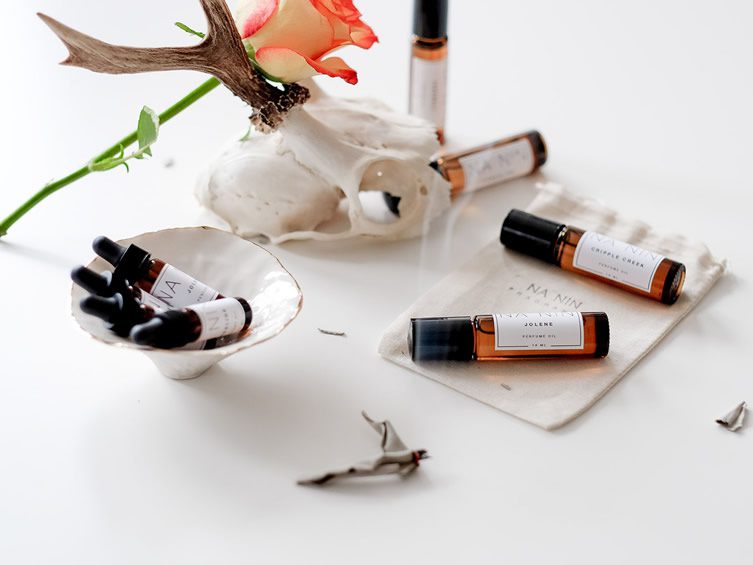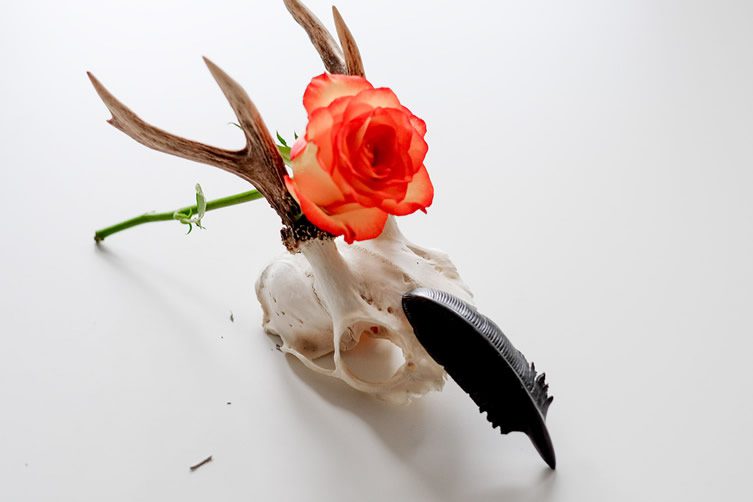 I love that you're keeping editorial a strong part of what you're doing with Suite Hazen. How important are the stories behind the products?
It is super important. It is those stories that went into the decision making process or got me hooked. There is usually a key tidbit that does the trick for me. Like Monica Squitieri, who is inspired by California Redwoods and the environment which is important to me, whilst our perfume brand Etat Libre D'Orange has a fragrance called Slut in the Hotel, that's all it took for me!
I'm pretty diverse so if something speaks to me then it will somehow link in perfectly. That said, here's six degrees of separation for you: we stock this amazing burning sage by French company Jardins D'Escrivains (a beautiful gift) and their name translates into the Writer's Garden (writing is becoming a theme here) — well burning sage comes from Northern California and was made popular by the Beat Generation, that circles right back to my California red woods! Everything is uniquely beautiful and with a great story. The two requirements.
Suite Hazen, where does the name come from?
The name is inspired by gifting or swag suites found in Hollywood and inspired by a love of boutique hotels. Hazen is an old English name, it means meadow, that part didn't resonate with me but Hazen just sounds cool. It could be a boy or a girl, who knows, but if your name is Hazen I bet you have a few stories to tell.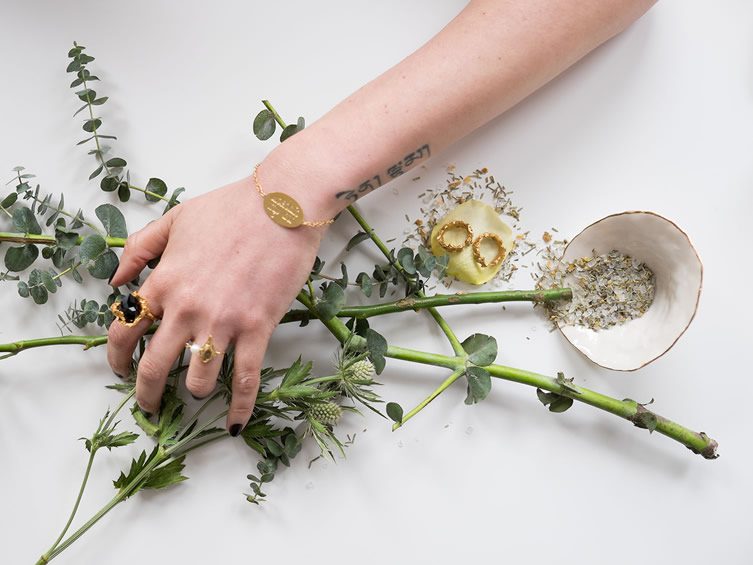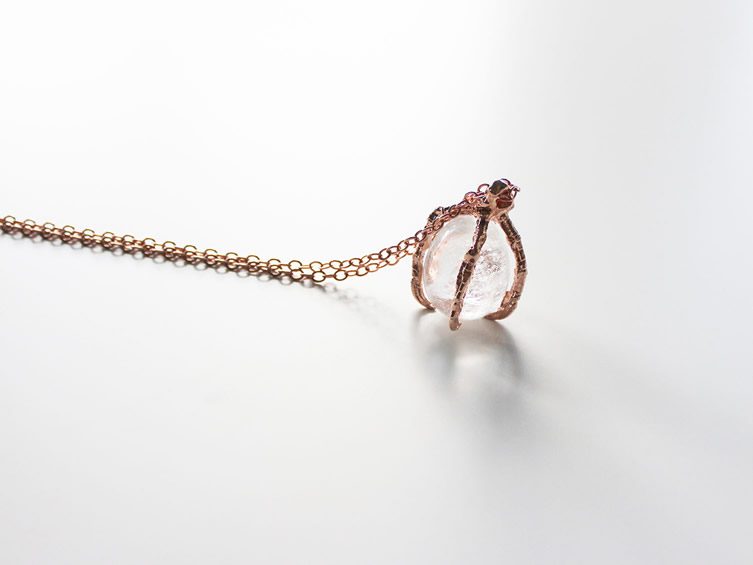 Tell us a little about some of the designers you're stocking that we mightn't have heard of…
Esotic — Jewellery inspired by growing up on the coast of Italy. The hero products are these insanely cool friendship looking bracelets with gold beads that have secret messages in Morse Code! They read LOVE and SOUL.
Grace Lee — A Korean fine artist and ceramicist from Toronto who makes these salt and pepper shakers shaped like creatures. They are to die for — think chic white and gold Minions.
Na Nin — Very independent and into sustainability, they make travel roll-on perfumes that are inspired by musical greats. So there is Jolene for Ms. Parton and naturally one called Landslide for the boho-Goddess that is Stevie Nicks.
Graphite Objects — Out of San Francisco, they are these beautiful objet d'art and writing utensils. You haven't seen anything like them. They can be used for writing but can as easily be admired as an art piece. Stunning shapes like antlers and bamboo.
Lauren Wolf — Aztec-influenced jewellery designer, quite a metalsmith type look that is timeless. There's a rawness mixed with these exquisite pearls, a great juxtaposition of rough yet refined. The designer studied in Mexico, and you can see that in the designs.
Rittuals Jewellery — Inspired by nature and designed in Brooklyn, the artist has created gorgeous rose gold talon pieces, in rings, and bracelets and this a quartz necklace held by talons.
Fashion; books; apothecary; interiors… Suite Hazen is an eclectic little corner of the internet — can you condense into a soundbite how something makes the curatorial grade?
To make the grade they have to be uniquely beautiful and tell a story, I also love funny and provocative things. All the brands fit into this cabinet of modern day curiosities that is Suite Hazen. It's about discovering these unique evergreen type products that you didn't even know you wanted, perfect to gift to a loved or self-gift when you're treating yourself. Thomas Hobbs said "curiosity is the lust of the mind", and I would have to agree.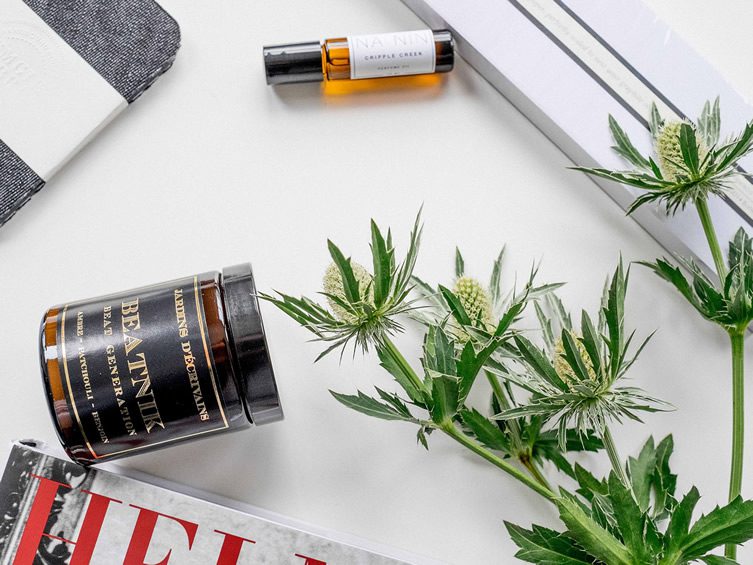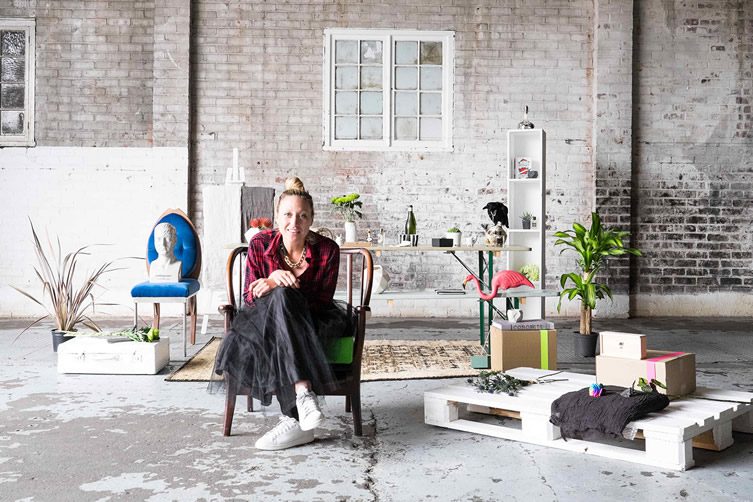 I've spoke with you in the past about your love for concept stores — now you've got one of your very own, do you see yourself making the move offline at some point?
Yes for sure. I like pop-ups, something not permanent, something malleable. I want the business concept to be adaptable, and able to evolve or shift personas depending on who we are working with in the real world. We are doing a pop-up in Shoreditch's Glassworks Studios so it will be our first real world experience and the curation of products has been done to suit them. Somewhere else would have a different edit. But yes, of course having my own offline concept shop would be fab. To connect with others and mix industries — florist, tattoo artist, ceramics studio, art space, yoga… a juice bar that turns into a Mezcaleria at night? A place where I want to hang out, I could go on for days. One thing I love is collaborative efforts and working with creatives, so we will see. I think the bones are there to do various concepts in the real world.
Is travel still a big part of your life now you've got your hands full with Suite Hazen?
I need to get back at it! It's not like it used to be — but as you know, you gotta get out there on the road. So perhaps soon I will be off with a laptop and some support at our base seeing what direction Suite Hazen will grow.
What's next for Lauren Walker?
Our pop-up in Shoreditch 9-29 April. To hopefully do more real world concessions — perhaps in a hotel, if the universe will allow. Change the world one beautiful gift or self-gift at a time. And get back to contributing to We Heart…