The Earth is peppered almost every day with meteorites crashing down through the atmosphere. Luckily most of these lumps of space rock are too small to do any significant damage, and often land in unpopulated areas of the planet — neither of which can be said for this familiar yet totally alien invader that has recently made a big impact in London.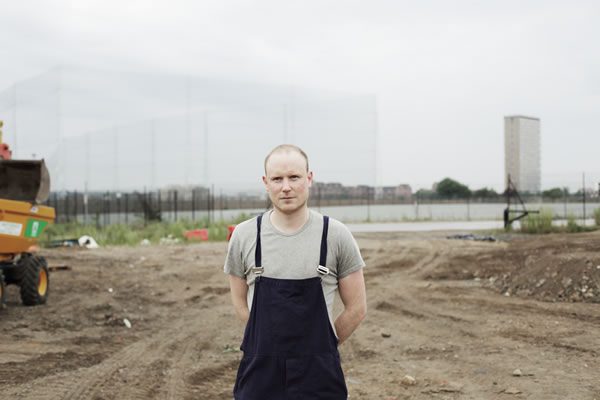 A bullet from a shooting star is Alex Chinneck's stunning addition to the capital's cityscape at Greenwich Peninsula, turning one of the most recognisable symbols of mankind's technological progress — the electricity pylon — completely on its head.
The arrival of Chennick's sculpture is no random accident, but a part of the London Design Festival. Standing 35 metres tall, the pylon seems to have thudded into the ground after being shot from an extraterrestrial gun. To achieve the effect, some skilled construction work was needed, and the foundations that allow the 15 ton pylon's seemingly precarious angle include 25 metre steel piles and 120 tonnes of concrete. The choice of location (on a brownfield site that once contained oil, gas and steel works) means that the structure can be seen from North Greenwich Station, the Emirates Airline cable car, the Thames Clipper service, Canary Wharf and all air traffic into and out of the City Airport (and will remain so until the site is developed).
A corresponding installation by Chinneck, Straight jacket star jumps, is on display at NOW Gallery, featuring a 21 metre steel pylon curled up within the exhibition space like a coiled snake ready to strike out through its fragile glass confines. There's a definite end date for that installation; 10 January, 2016.