There's something about California and the meeting of motors and style. Sure, the Italians have got all that kind of thing sown up — a '60s Alfa Romeo hugging the Amalfi Coast? Don't mind if I do — but from American Graffiti to Bullitt, Cali's car culture has been filtered through the big screen to a point of high romance.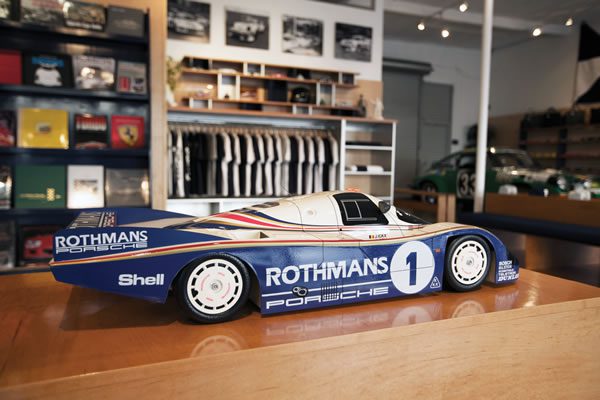 Europe's iconic road car racers outweigh T-Birds or Chevys here in Costa Mesa, Orange County, but the coming together of style and sports car that Steve McQueen epitomised as lieutenant Frank Bullitt is evident.
Period Correct is a new brand/retail concept that hugs the racing lines of style and speed — applying a contemporary update to McQueen's poise. Here, vintage racing aesthetics inform a line of fashion essentials that are more street than circuit — minimal, clean lines, considered. Just as well considered is their Californian showroom, the Period Correct Atelier a subtle softening of the lines between fashion and car-enthusiast retail, an impressive embodiment of the brand's pursuit. Race ready, Period Correct's precise vision will take some passing.