Singapore's Asian Civilisations Museum is the place to visit to find out more about the country's diverse cultural history, and it's also a great place to eat now that Privé Singapore has opened the doors on its third outlet.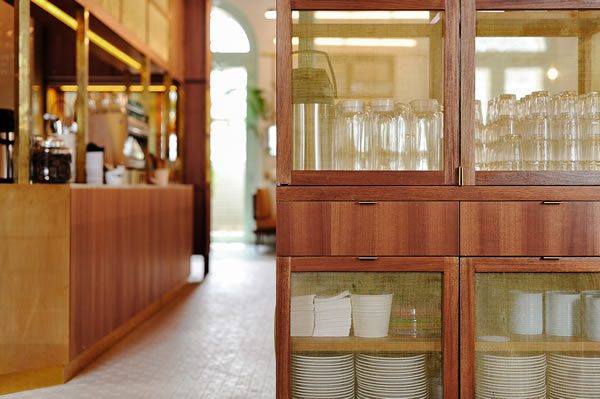 As well as being on the doorstep of a fascinating museum, Privé ACM also enjoys the benefit of a beautiful riverside location with views out onto the water backed by the CBD skyline.
Lim Siew Hui of HUI DESIGNS took the museum and the building's historical nature into consideration when creating the restaurant, as well as adding a few influences from her own childhood. Two traditional wooden "Asian larder" cabinets, typically constructed with meshed panels to protect the food from insects, have been reimagined here as functional yet decorative service stations. More local design elements from Asian shop-houses, wicker furniture and ceramic tiled flooring in the "kampong" style, have also been employed. The tropical feel evoked by the cane furniture has been emphasised by subtle banana leaf silhouette wall graphics.
Privé ACM offers all-day dining, with a multicultural menu ranging from eggs Benedict to seafood laksa, plus coffee and cakes.