There's an old idiom that runs: paradise is not a place, it is a state of mind. Nobody is disputing the multitude of positive scientific discoveries linked to the study of practicing meditation, and it's important that we don't chase idealistic fantasies, but—forgive the bluntness—whoever came up with that inspirational turn of phrase was talking rubbish. Viceroy Riviera Maya is a place.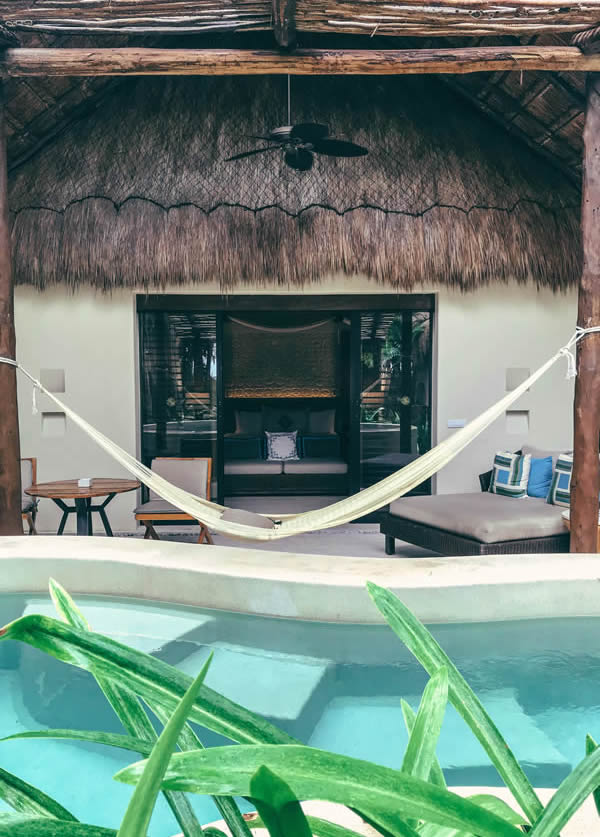 Sure, there's a tendency to let the romance of beachfront luxury run away with you—when you're showering outdoors among a dense tropical forest and it begins to rain; when you wake up to a golden sunrise piercing the bedroom door, the light it casts reflecting in your private plunge pool; or when service is so precision that the staff know you want to sit down for brunch before you do—however, sat on the turquoise waters and white sands of the Riviera Maya and backdropped by jungle, one would be hard pushed to argue that this place is not paradise.
Embraced by dense, verdant foliage and soundtracked by trickles of water running naturally through rocks and tree roots, the Viceroy's spa and wellness centre practices ancient Maya traditions. Here the place becomes a state of mind too. Treatments delivered outdoors, shrouded by the forest and the fauna that inhabits it, the spiritual essence of paradise is found; that there is intense beauty in all that surrounds you—the thatched-palapa roof above you; the sympathetic use of materials that echo your immediate environment—only serves to unite place and state of mind. As the masseuse steps out and leaves you in hazy contemplation, it is not overstating matters to suggest that paradise has been found.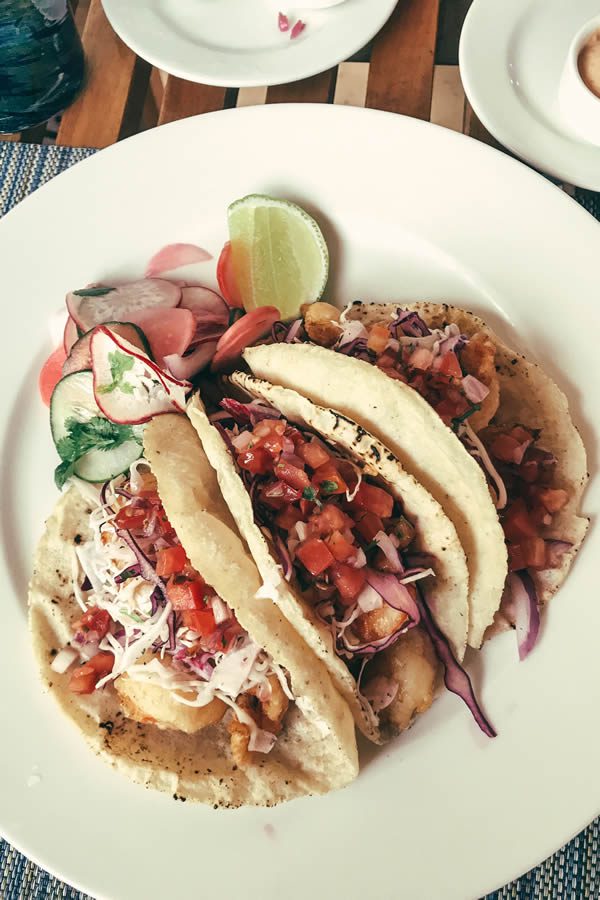 Back through the winding path that intersects the living jungle and into our Ocean View Villa—1,700 square feet of indoor and outdoor space; beds with Egyptian cotton, the sort of size two adults can easily lose one another; its palapa roof connecting you to nature; the scents of the season your 'soap concierge' left with you upon arrival; that private pool set with precision to your desired temperature; a bathroom capable of fitting some city centre apartments inside it; the waves of the Caribbean crashing just in the distance. No detail, design nor practical, is left wanting.
It often goes that paradise found can quickly become tarnished, minor imperfections accumulating to shape an unsightly blemish on your utopian bliss. Here on Mexico's Yucatán Peninsula, though, every last one of the Viceroy's cogs are united in euphoric synchronicity; this is the cliché of the Swiss clockmaker in harmonious actuality. Where hotel restaurants can falter, breakfast, lunch, and dinner are equal in excellence. Poached eggs on avocado; Baja style shrimp tacos; soft-shell crab and octopus arms grilled to perfection; prime steak and freshly-caught fish—your days here can be spent in pure indulgence; your nights can be topped off with margaritas and mezcal.
The food local, fresh and seasonal, the spa too— indigenous ingredients used where possible—in fact, every effort is taken throughout each cog to be sustainable and respectful to the nature that surrounds it. Non-toxic and hypoallergenic cleaning products are used by housekeeping, water conservation is a priority, eco-friendly purchasing policies are in place throughout, those soaps are made in local Mayan communities following ancient Mayan traditions. Nature on the Yucatán is inescapable, its presence a dominating factor throughout the peninsula—at Viceroy, its importance is never overlooked. After all, paradise can be a state of mind, but most importantly it is a place. Viceroy Riviera Maya is a place. Why ruin it?