A Singapore restaurant has undergone a refresh eight years after first opening its doors. Serving diners the best seasonal fish and shellfish in dishes anchored by European culinary techniques, alongside a curated wine list of over 60 labels, Humpback welcomes seafood lovers from all over the world with convivial hospitality in its beautifully refurbed space.
Designed by interior designer Hui Lim of Hui Designs, Humpback is a vibrant and communal spot whilst at the same time relaxing and unpretentious. Nodding to nature and the sea, the colour palette consists of grey, seaweed green, leaf green, mustard yellow, and copper tones with pops of colour from the joinery, fabrics and coloured glass.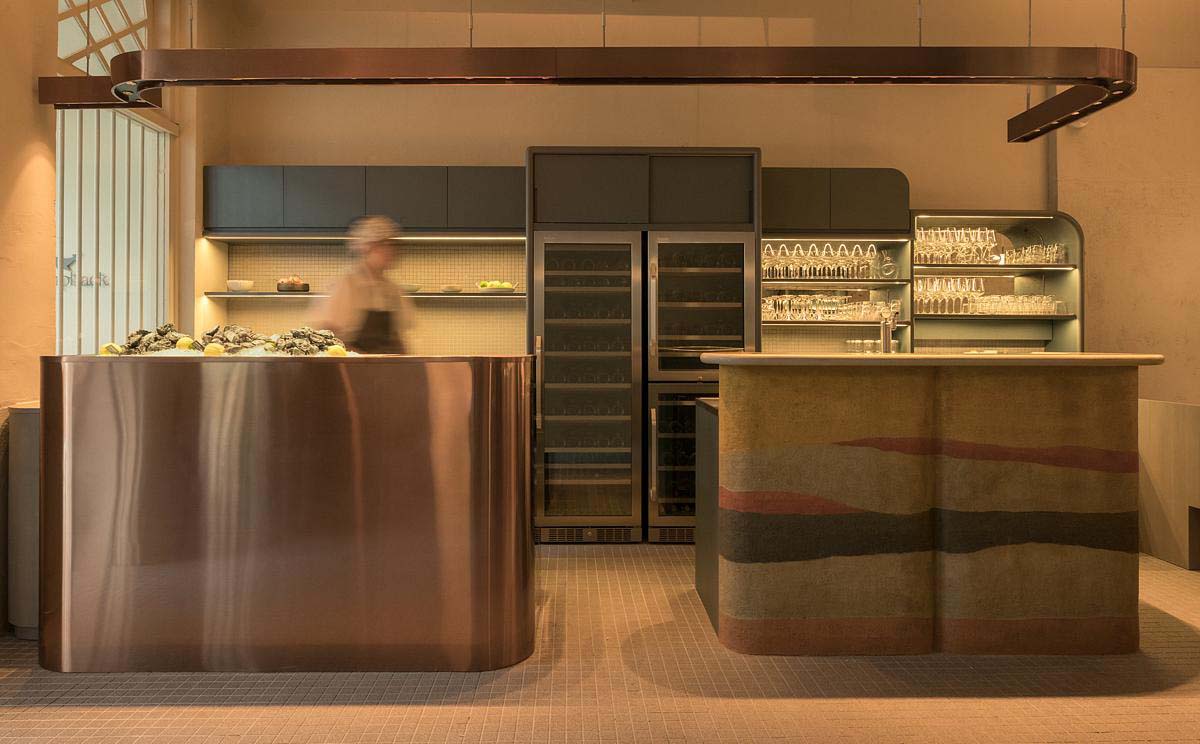 Located in an old shophouse, Lim kept the existing beams, partly dilapidated cornices and original uneven texture of the walls, modernising them by painting them all in bone white, respecting the original layout whilst bringing the space up to date.
The layout was completely refigured, the wine bar and raw bar counters now at the front the the restaurant allowing for a larger dining area and appreciation of the voluminous ceiling height, which is further accentuated by lovely Louis Poulsen pendant lights. Banquette seats line the right wall and are countered by a bank of booth seats on the opposite wall upholstered in grey and leaf green fabrics. Inspired by Joe Colombo's 1960s dining chair, these were constructed by Fiske Furniture.
A loving revival for a popular destination, Hui Designs' new look for Humpback perfectly complements the sophistication of the cuisine on offer.