Located within the original ASPCA (American Society for the Prevention of Cruelty to Animals) headquarters on Brooklyn's 1.8-mile-long Gowanus Canal, Public Records is a cultural spot home to an all-day vegan cafe; respecting the building's history as much as our fragile planet in general.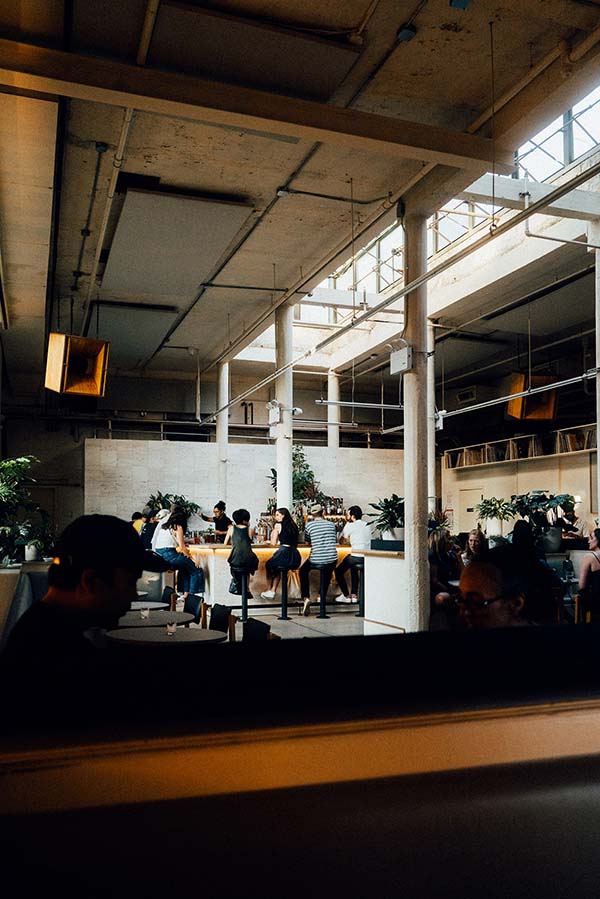 Expect to find a bar serving a selection of cocktails and highballs, wine and beers, and a sound room which is capable of holding up to 200 people and features its own Isonoe mixer and OJAS system. Programming is headed up by co-owner, artist and producer Francis Harris, and will host multi-genre live shows in the evening along with both local and global electronic acts later at night.
Musically-driven, Harris—alongside Shane Davis and Erik Vanderwal—ensure that each season, Public Records collaborates with a selection of resident artist curators from different musical backgrounds to conceptualise and produce special events in both The Bar and Sound Room; the ambitious program designed to complement the outstanding hospitality and food and beverage on offer at this Brooklyn institute.
Dating back to 1912, the Public Records team carried out an overhaul on the building to include what would be the three different venues in a space that today retains original brick walls and exposed pipes, with minimal design interventions to bring it to life.
Whether you're there to dine, drink, take in a performance or browse zines in the magazine shop, this multi-faceted social space is a progressive cultural outlet set to inspire the curious of Brooklyn and beyond; a considered project with style and substance.