Founded by food critic Luc Dubanchet in 2003, and touring as an international Food Festival since 2012, Omnivore is premiering in London from 10 — 13 September.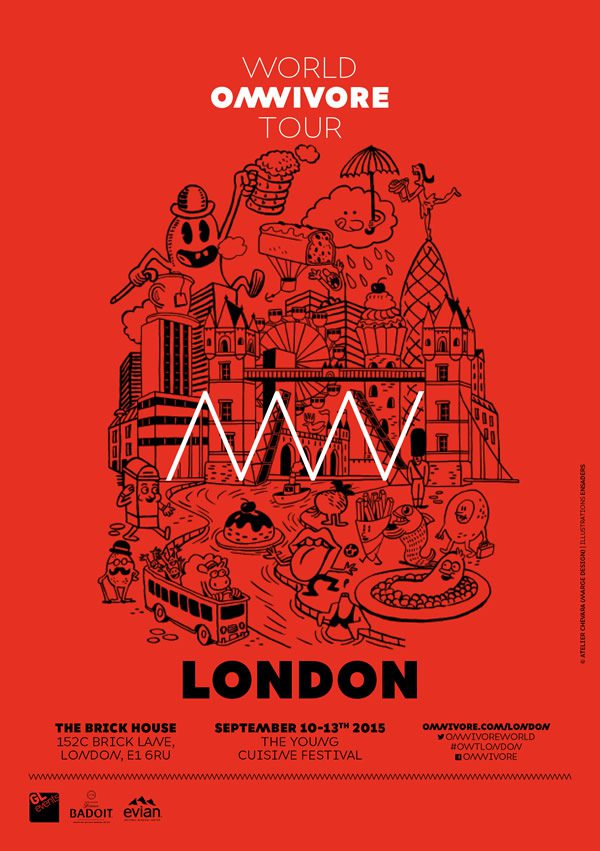 Billing itself as a "Contemporary Food Laboratory where foodies can share cooking, ask questions about techniques, learn from new cultures, and create motion to better imagine the future of food", Omnivore brings with it 16 master chefs who, along with you London food fiends, will participate in a series of Masterclasses at The Old Truman Brewery, dining experiences and general revelry.
Highlights include the Amazing Dinner at Lyle's where local and international chefs will set about creating a memorable feast, and the four course Pop-Up Dinner over at The Proud Archivist — prepared by ex Ten Bells chef Giorgio Ravelli, and Franck Baranger and Edouard Bobin of Parisian restaurants Le Pantruche and Caillebotte.
@OmnivoreWorld
@lyleslondon
@ProudArchivist