A speckled photograph in an old wooden frame tells the story of how far this bar on Bergen Street at Nostrand Avenue has come since the late '70s, when it served the neighbourhood as a Chinese American "fish bar" — but it doesn't tell the whole story.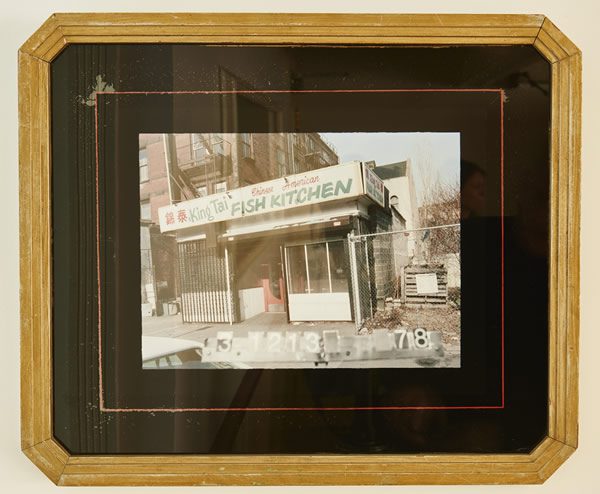 When Palmer Thompson-Moss and Dane Risch bought the place a couple of years ago, it wasn't in the kind of condition depicted in the old print. In fact, many people would have been tempted to raze the tumbledown premises and start again, but these two entrepreneurs saw plenty that was worth saving.
Now King Tai is reborn as a neighbourhood bar, and while the name has remained, it's all change inside and out. The guys describe the design as "seaside Art Deco", with a style more reminiscent of Miami than Rockaway. You can almost smell the salt water in here in the scrolling wave graphics and the opaque shells that form the light fittings. That Deco feel is enhanced by the oval sun at the apex of the bar surround, beaming out arrow-straight shafts of pale sunlight across the curved surface, and in the use of pastel pink chairs and a teal blue booth.