Located in Industry City—a city-within-a-city, home to Brooklyn's many media types, creatives and entrepreneurs—Brooklyn Kura is a craft sake brewery, New York's first; set over 2,500 square feet. In a nod to the functionality of Japanese breweries, the modern yet comfortable space combines clean lines and stark aesthetics with industrial exposed brick walls which are toned down and warmed up by just the right amount of foliage lighting reminiscent of floating lanterns.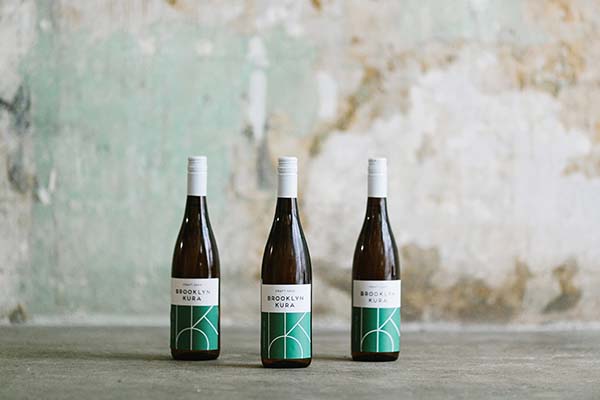 Founded by friends Brian Polen and Brandon Doughan—who met at a wedding in 2013 and discovered a shared interest in high-quality sake—Brooklyn Kura opened its tap room in February of this year; following on from the duo having created their own homemade concoctions and, pleased with the results, honing the process before venturing out to find their own premises.
Open Friday to Sunday with a capacity of 50, the tap room allows guests to see what happens behind the scenes, getting a close-up of the moromi (sake mash) tanks in action whilst enjoying a selection of beverages; sommeliers Sam Barickman and Nana Paturet encouraging that any pretentiousness is left at the front door, ensuring both sake novices and connoisseurs alike feel thoroughly welcome in the space. Capable of being paired with a wide range of dishes, guests can also nibble of a curated selection of small plates including toasted nori, grilled cheese, fried fava, charcuterie and cheese plates.
With knowledge and passion in abundance, Brooklyn Kura demystify and correct misconceptions about sake, educate and inspire, and keep New Yorkers and travellers alike stocked up on quality produce; all from some eye-poppingly lovely surrounds.