Hackney Studios — a book four years in the making — began with a chance encounter, and serves as a document through which to marvel at and celebrate the spirit of creativity in one of the planet's most dynamic districts; the cream of Hackney's revered creatives memorialised in a series of straight-talking portraits.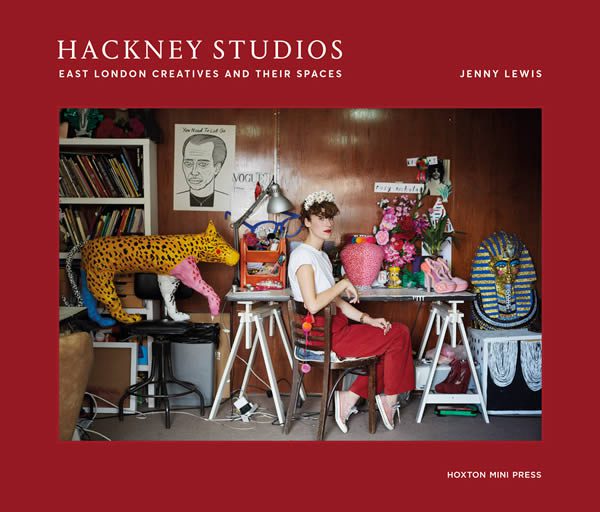 When Jenny Lewis met fashion designer Isobel Webster, and subsequently photographed her in her Hackney studio, the photographer knew she was on to something. Despite the London borough being home to several renowned painters, illustrators, filmmakers, jewellers, ceramicists, photographers and so on … being a creative can be a lonesome existence; simply knowing that there are others out there, others like you, is a comforting fact.
After their session was over, Lewis asked Webster to choose the next creative to be contacted —
entirely organically, a sort of 'family tree' of the area's creative community grew; each artist nominating the next to be photographed. 'The threads of loyalty and inspiration connecting people to one another was heart-warming,' Lewis recalls, 'fine artists would nominate their assistants, designers nominated performers, while others selected their old tutors. Usual art world hierarchies didn't apply here, the selections had a humanity and a personal history giving the series a soul.'
Having herself moved to Hackney over 20 years ago, Hackney Studios is Lewis's second book published by East London-based indie publisher Hoxton Mini Press; following One Day Young, published in 2015 and documenting the first 24 hours of a new life for both mother and baby. Alongside the powerfully simple portraits of artists in their studios, the 116-page hardcover book (a nicely-sized 225 x 270mm landscape) features quotes which give a snippet into their individual creative processes.
@HoxtonMiniPress
@JennyLewisPhoto