With sweeping views over Hong Kong Island, Victoria Harbour and Victoria Peak, Soho House Hong Kong is set within a 28-storey skyscraper in down-to-earth Sheung Wan and boasts some epic features including a gym set over three floors; ample spaces for eating, drinking, meeting, and working; Cantonese-inspired fare alongside Soho House regulars; and a 30th floor pool room designed with an outdoor vibe.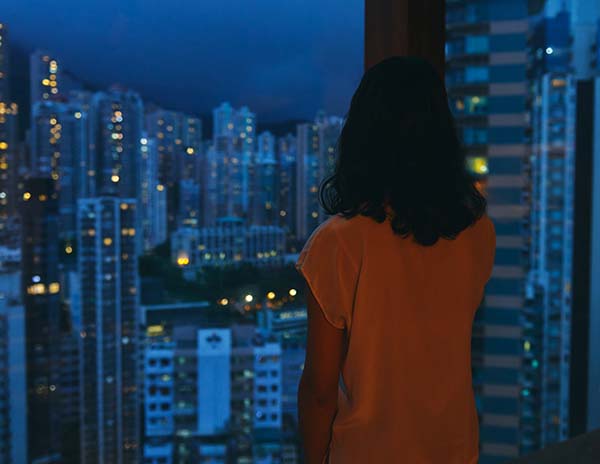 Filled with plants, rattan furniture and sliding doors that open out onto a small terrace—and with an unforgettable disco ball hanging above the pool—this inspired space is informed by the emerald greens and pastel tones of Hong Kong; a place where members and their guests can devour grilled meat and seafood alongside a menu of bao, salads, and snacks. All before taking a disco dip in that central swim-up pool.
Creating a home-from-home for a the creative community, Soho House Design looked to references from Hong Kong films, the city's culture and the works of film director Wong Kar-wai when considering the interiors for Nick Jones's 24th Soho House; the result a mix of patterns and fabrics that echo the jewel tones and colours of the Pearl of the Orient, fused with international touches that echo other Houses worldwide.
Kate Bryan, head of collections for Soho House, has curated a permanent art collection entirely focused on artists born or based in Hong Kong, a celebration of the local art scene that recognises artists from museum level to those responsible for key historic material from generations past; Ho Fan, Yau Leung, Wong Wo Bik, and Choi Yan Chi included.
The second House in Asia, and first in East Asia, members will be able to dine on favourites including the finger-licking brick chicken and Dirty Burger; workout in a boxing ring; take advantage of a members events programme, featuring music, film, fashion, art, design and wellness; and network with likeminded folk in a variety of inspired spaces throughout this monolithic building.
Decked in its usual contemporary style with lashings of local flair, Soho House Hong Kong continues the brand's sophisticated stroll through the world's most inspiring locations.