With the relentless pace of modern life gradually wearing us down, it's important to find some time away from the bright lights and endless buzz of city living to reconnect with nature, and ourselves. For those who have been put off going rural in the past by the dated image of chintzy country houses, it's time for a serious rethink. There are many stylish gems to be found off the beaten track — whether they be hotels, lodges, ranches, shacks or grand mansions — and we've selected the best of them to whet the appetite for your next rural retreat.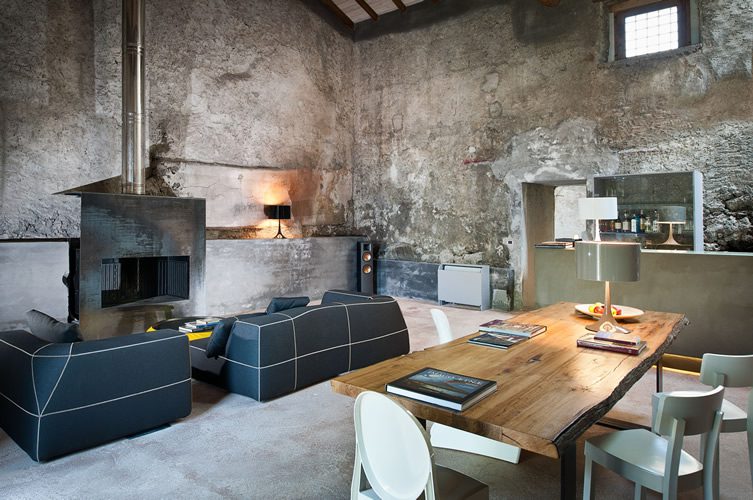 Monaci delle Terre Nere, Sicily
Nestled in a terraced estate on the slopes of Sicily's Mount Etna is Monaci delle Terre Nere. The boutique getaway is centred around a 19th Century main house, which offers 19 rooms, with suites scattered around the attractive grounds. One can feel the special energy emanating from the ancient volcano, while the surrounding 16 hectares of farmland fill the air with the scent of olive, citrus and grape.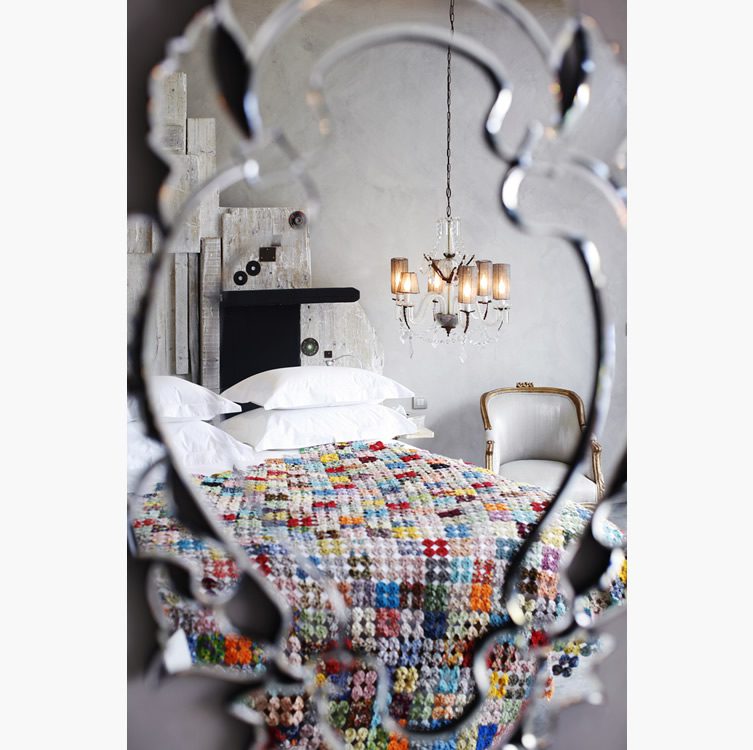 Areias do Seixo Charm Hotel, Portugal
The Areias do Seixo Charm Hotel, an hour north of the Portuguese capital Lisbon, certainly has us under its spell. Architect Vasco Vieira, designers Rosario Gabriel and Isabel Schedel and owners Marta and Gonçalo all had a hand in making the magic happen, delivering 14 rooms of spellbinding luxury and design flair. From beds on warehouse pallets to ornamental chandeliers, warm crocheted throws to gilt-edged mirrors, this hotel is a triumph of eclecticism.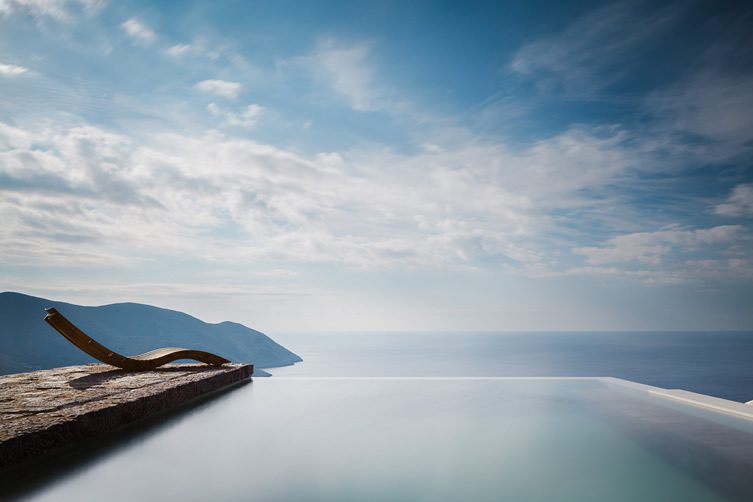 Tainaron Blue Retreat, Mani, Greece
From sunrise to sunset, the Tainaron Blue Retreat has some of the most incredible views you are likely to see. The 19th Century watchtower is located on the southern side of Taygetos, a mountain in Mani, Greece, which slopes to the sea. The invading hordes are a distant memory, and now the fortified buildings serve as peaceful coastal retreats. This one has three storeys separated by narrow wooden stairs and ladders, but it's well worth the effort to reach the top.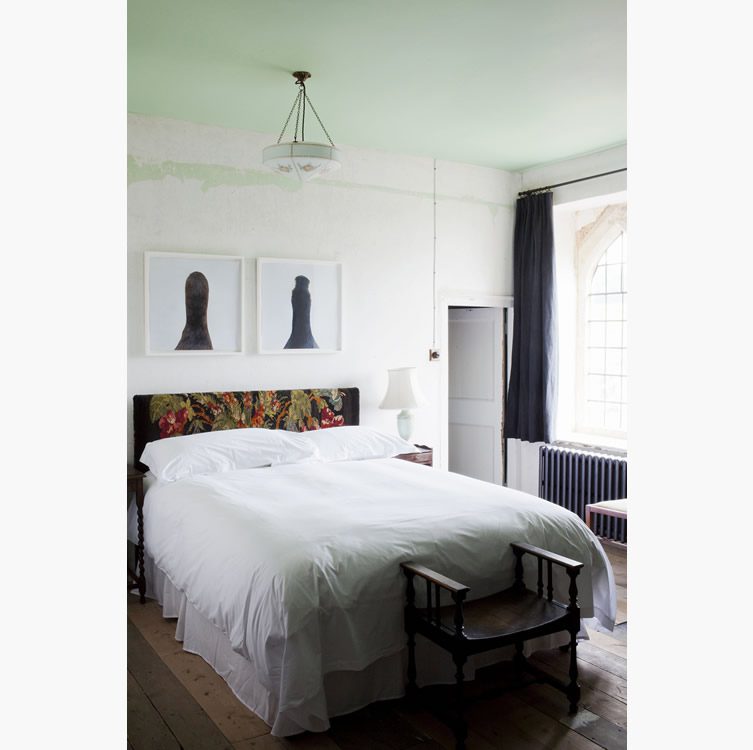 Durslade Farmhouse, Somerset
Still bearing the coat of arms of the Berkeley family who built it, Durslade Farmhouse in Bruton, Somerset, has been around since the 1760s and can look forward to a good few years more service thanks to the restorative efforts of architects Laplace & Co and conservationists benjamin and beauchamp. The six-bedroom accommodation is part of Hauser & Wirth's new art complex, and many of the gallery exhibitors, such as Guillermo Kuitca and Pipilotti Rist, have contributed to the interior design.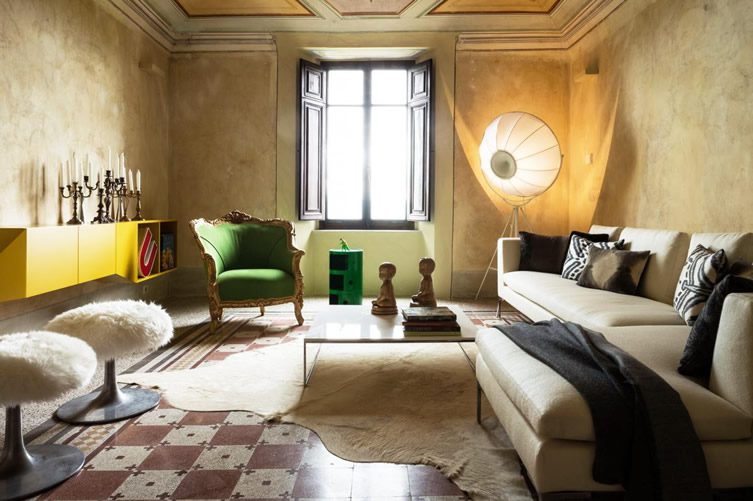 Mazzini 31, Umbria, Italy
Nobody does history like the Italians, and Mazzini 31 is another wonderful example of historical architecture brought up to date for the modern traveller. Originally the home of a wealthy family, the 14th Century building was reorganised into separate residences for the estate heirs in the 1700s. This apartment is one of the best examples, with frescoed walls and ceilings, a beautiful terrace and an annexe of old buildings that still smell of the olive oil that was once stored there. Mazzini 31 is designed for six to eight people to share, with three double en-suite bedrooms and two sofabeds.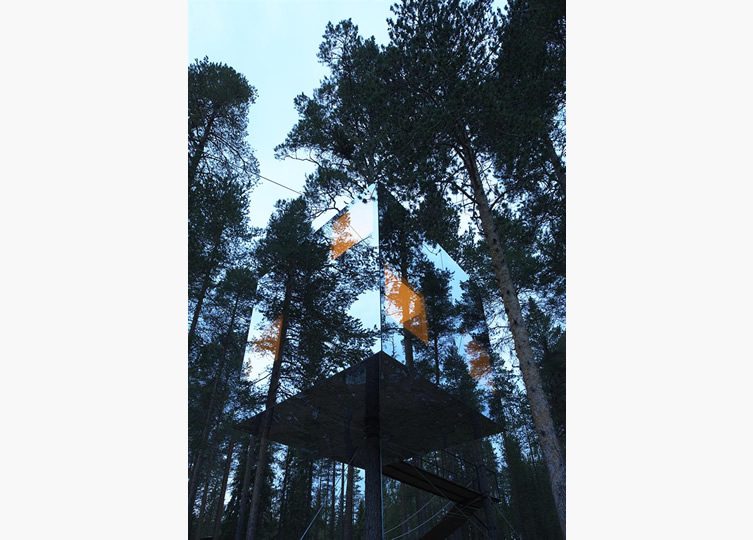 Treehotel, Sweden
The clue is in the name, but banish all thoughts of childish wooden treehouses from your mind. Treehotel, 60 km south of the Arctic Circle in the Swedish village of Harads, is a series of dwellings nestled amid the branches of boreal trees high above the forest floor, each designed by talented architects. Our favourite is Tham and Videgård Arkitekter's amazing Mirrorcube. This extraordinary creation is a lightweight box measuring four metres squared, clad in semi-mirrored glass that reflects the surrounding foliage to create a cloak of semi-invisibility.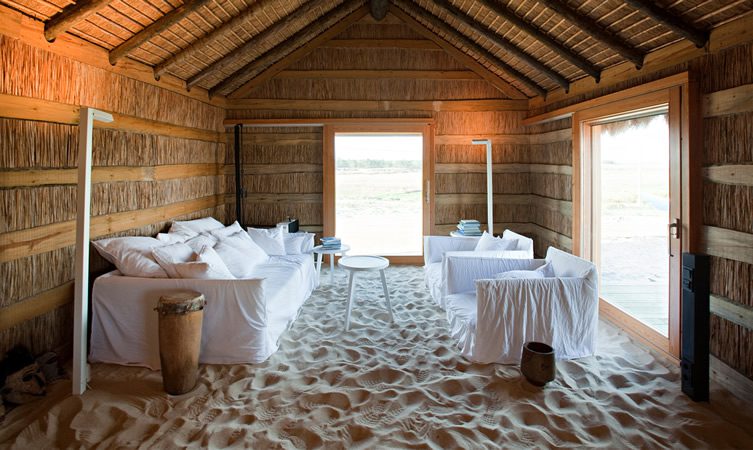 Casas na Areia, Portugal
In 2010, Manuel Aires Mateus was commissioned by a family to create a weekend retreat in Comporta, Portugal, but the architect's work, coupled with its stunning setting, demanded to be shared with the public. Casas na Areia is a series of dwellings — two built from wood and reed, the other two in concrete – with thatched roofs and white sand floors with a real beachcomber vibe. Guests can bike the 3km to the surf on complimentary bicycles.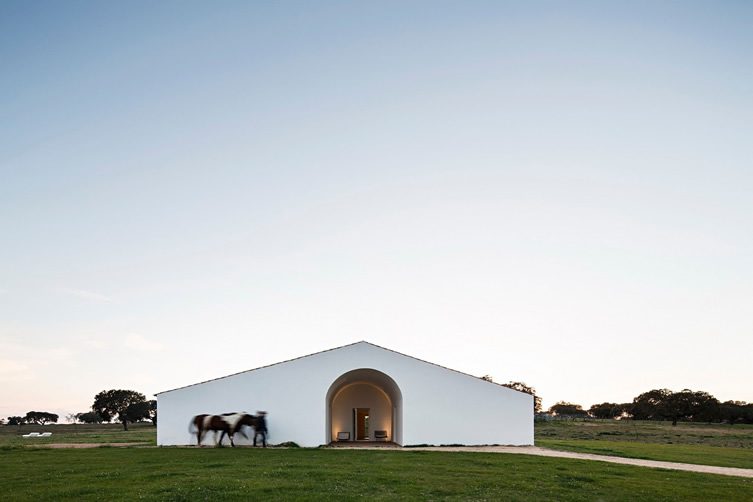 Casa No Tempo, Portugal
Manuel Aires Mateus was brought in to oversee the transformation of Casa No Tempo, another property owned by the same family as Casas na Areia. The location, this time in Arraiolos, one hour east of Lisbon, is once again the star, with vast sweeping plains interrupted only by the occasional olive and oak tree. The open-plan building has been laid out with views in mind, and is floored with local clay blocks that are heated in winter for snugness.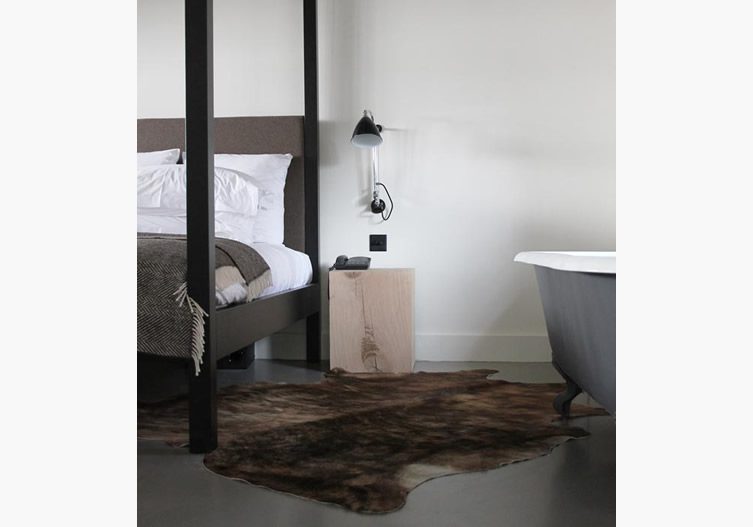 The Crown Inn, Amersham
If historical English buildings are your bag, then pack your toothbrush and head straight for Amersham in Buckinghamshire and rest your horses at The Crown Inn. The original structure is 16th Century, with additions from the 19th Century adding to the charm. Ilse Crawford has performed a modern reworking while retaining all the character one could wish for. A cobbled terrace and garden provides a charming setting for barbecues in the summer months.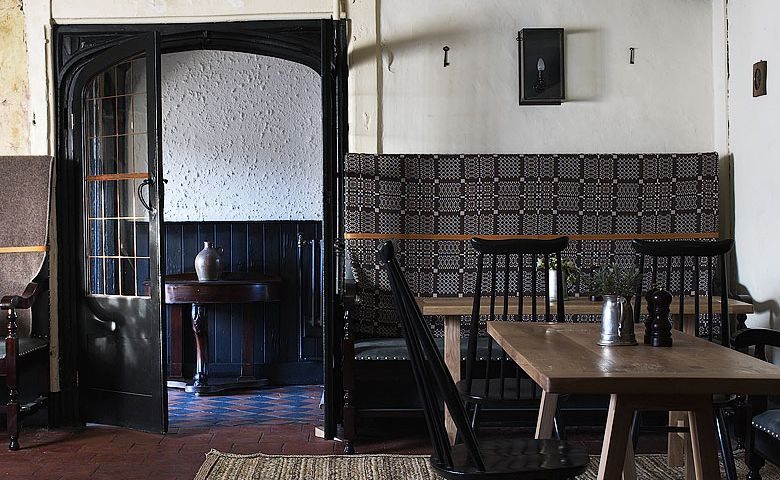 The Olde Bell, Berkshire
Visitors to The Olde Bell in Berkshire are following in some very exclusive footsteps indeed; Elizabeth Taylor, Winston Churchill, Dwight Eisenhower and Errol Flynn have all stayed here. There's a strong royal connection too — a plot to kill James II was hatched in the 17th Century in the secret tunnel that runs from the bar to the nearby priory. An action-packed history then, but all is calm and neutral in the comfortable rooms — 14 in the main house, with five more including garden entrance suites in the adjoining Victorian building.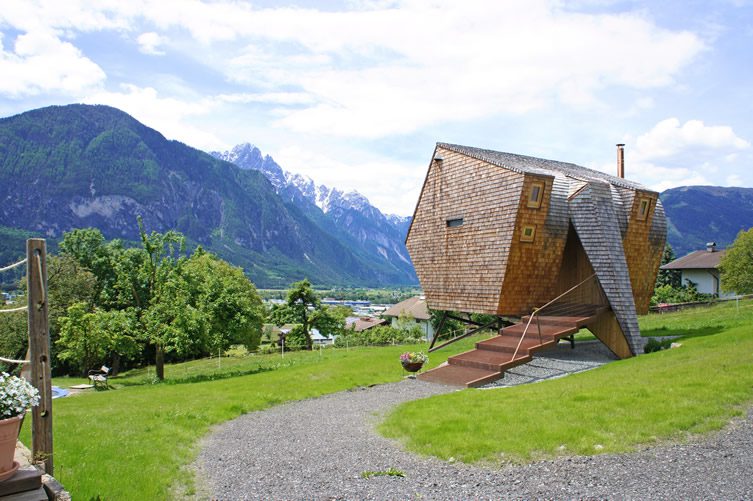 Ufogel, Austria
Is it a bird? Is it a spaceship? No, it's Ufogel, a distinctly different property at the Austrian (eastern) end of the Alps. Described as live-in sculpture, the building (anything but your typical country house) is fashioned almost exclusively from larch wood, and offers 45 square metres of multi-functional living space full of off-piste angles and smooth surfaces. As well as being an interesting space inside, Ufogel has been designed to best appreciate the scenery of Nussdorf and the surrounding area, accessible through panoramic windows.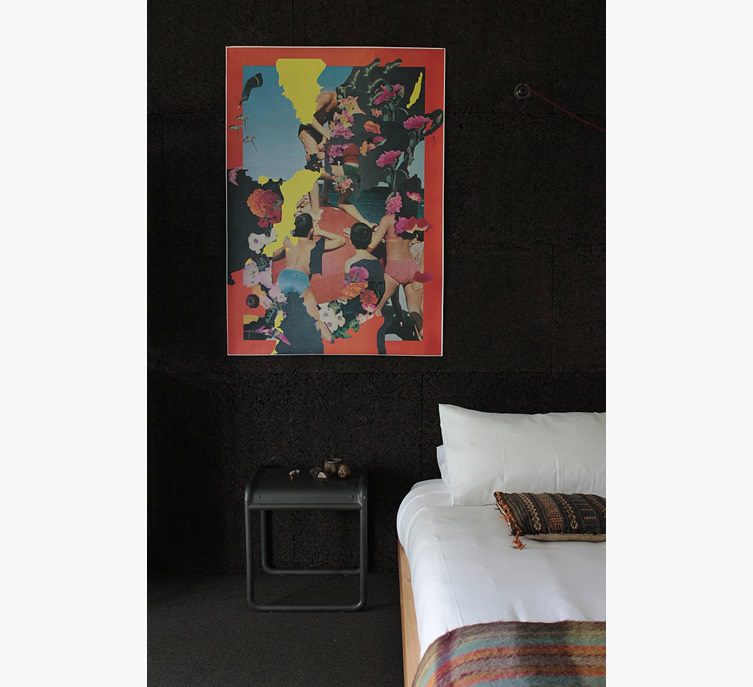 The Sherwood, Queenstown, New Zealand
The mountain range on New Zealand's South Island is known as The Remarkables for a good reason, and it provides the stunning backdrop for back-to-nature escape The Sherwood. Surrounded by three acres of plains and hillside in Queenstown on the shores of Lake Wakatipu, the invigorating venue offers yoga, pilates, meditation instruction and Ayurvedic massage, as well as craft beers, wines and spirits and Kiwi soul food from the surrounding farms, orchards and gardens.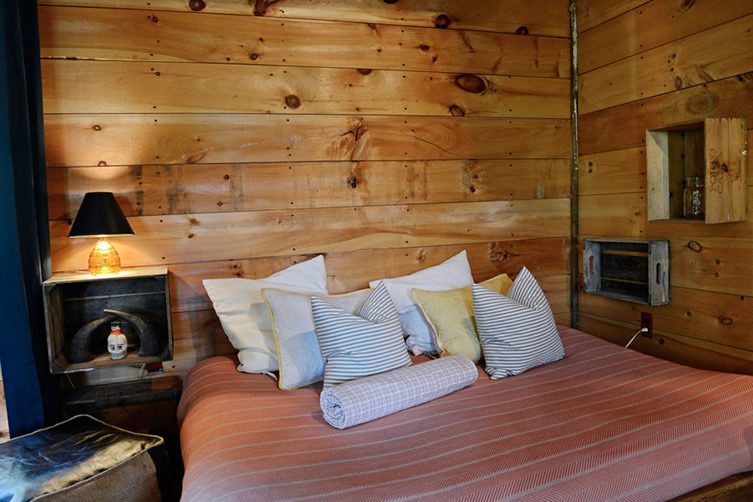 Rustic Homestead, Upstate New York
A weekend away at this barn conversion in upstate New York made such an impression on one family that they returned seven years later to buy the place. Rustic Homestead sits in five acres, with a stream running through it for a cooling dip, a pond, three firepits and a deck with a grill. Inside, the barn has two floors with the communal spaces below, and four unconventional "bedroom nooks" above with linen curtains in place of solid walls.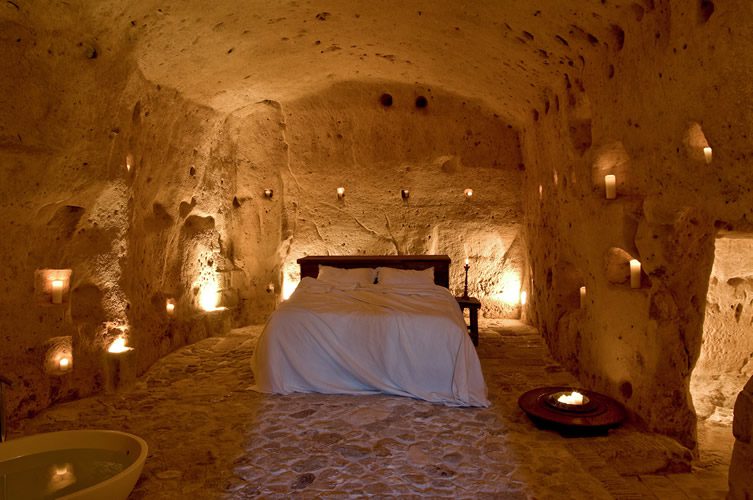 Sextantio Grotte della Civita, Matera, Italy
It's easy to see why UNESCO has the stunning Italian village of Matera under its protection, and Sextantio Grotte della Civita is among the most precious of the buildings there. It took ten years to restore these ancient caves to habitable condition, and they are alive with a sense of mystery. The rooms are surprisingly spacious for caves — there's even a suite available — and there are all the amenities one expects in the modern world. Breakfast is served in an old church nearby.